The BeoSound Edge is available in silver and comes with covers in black along with floor stand. If you want other covers or want to buy a wall mount please contact us. The stated price refers to a BeoSound Edge including cover (black) and floor stand.
Regular price
€2.300,00 EUR
Regular price
€3.250,00 EUR
Sale price
€2.300,00 EUR
Unit price
per
Sale
Sold out
In stock: delivery time 1-3 working days
View full details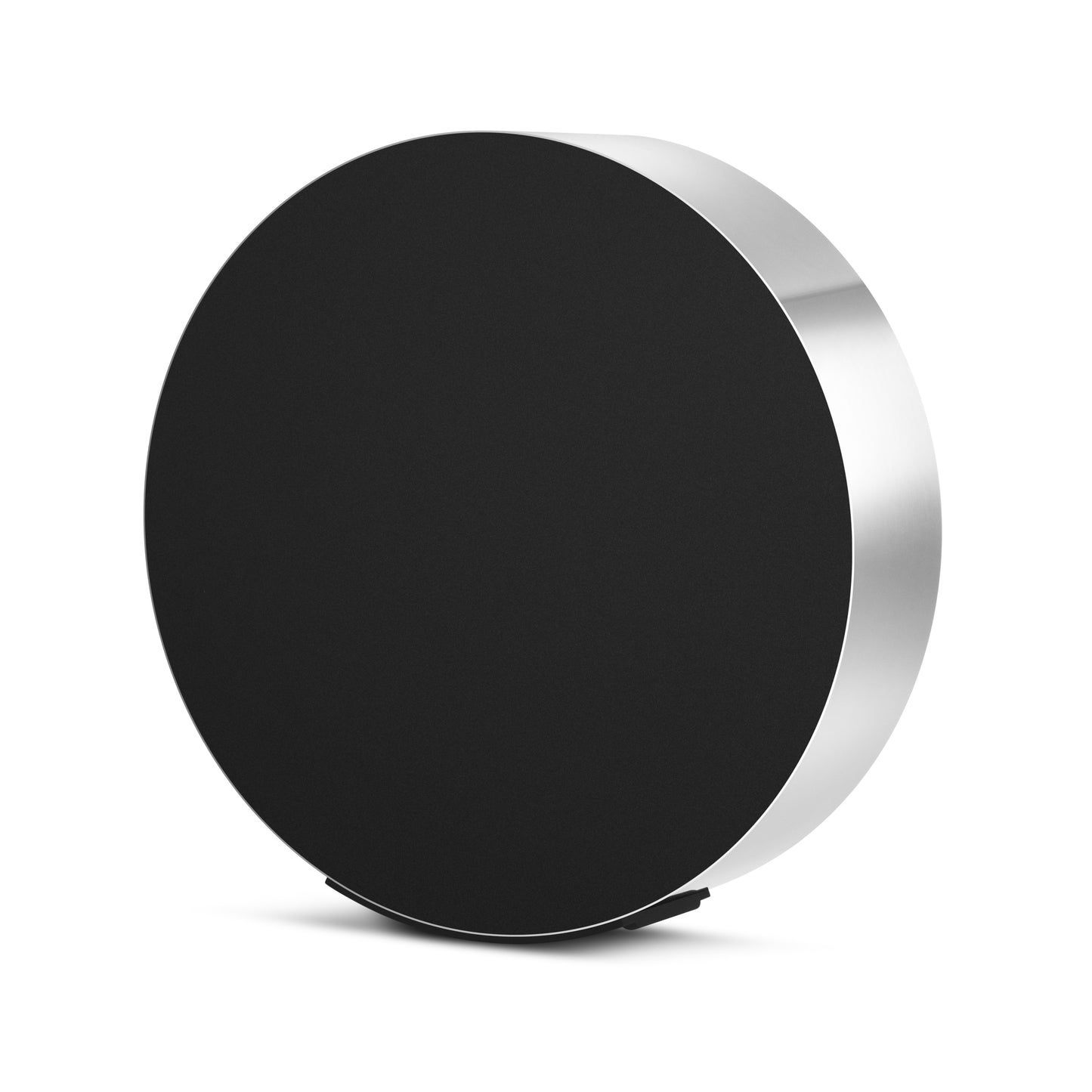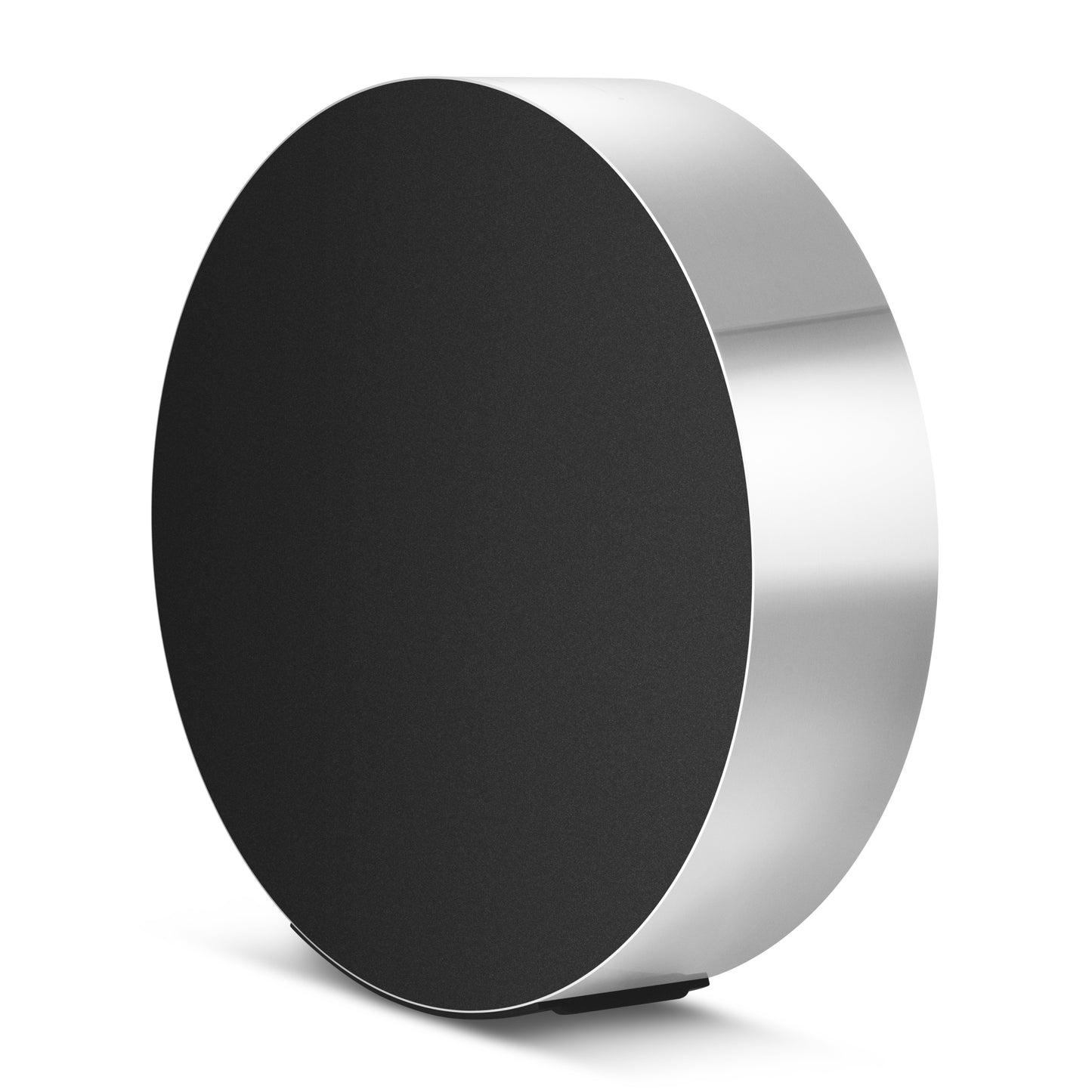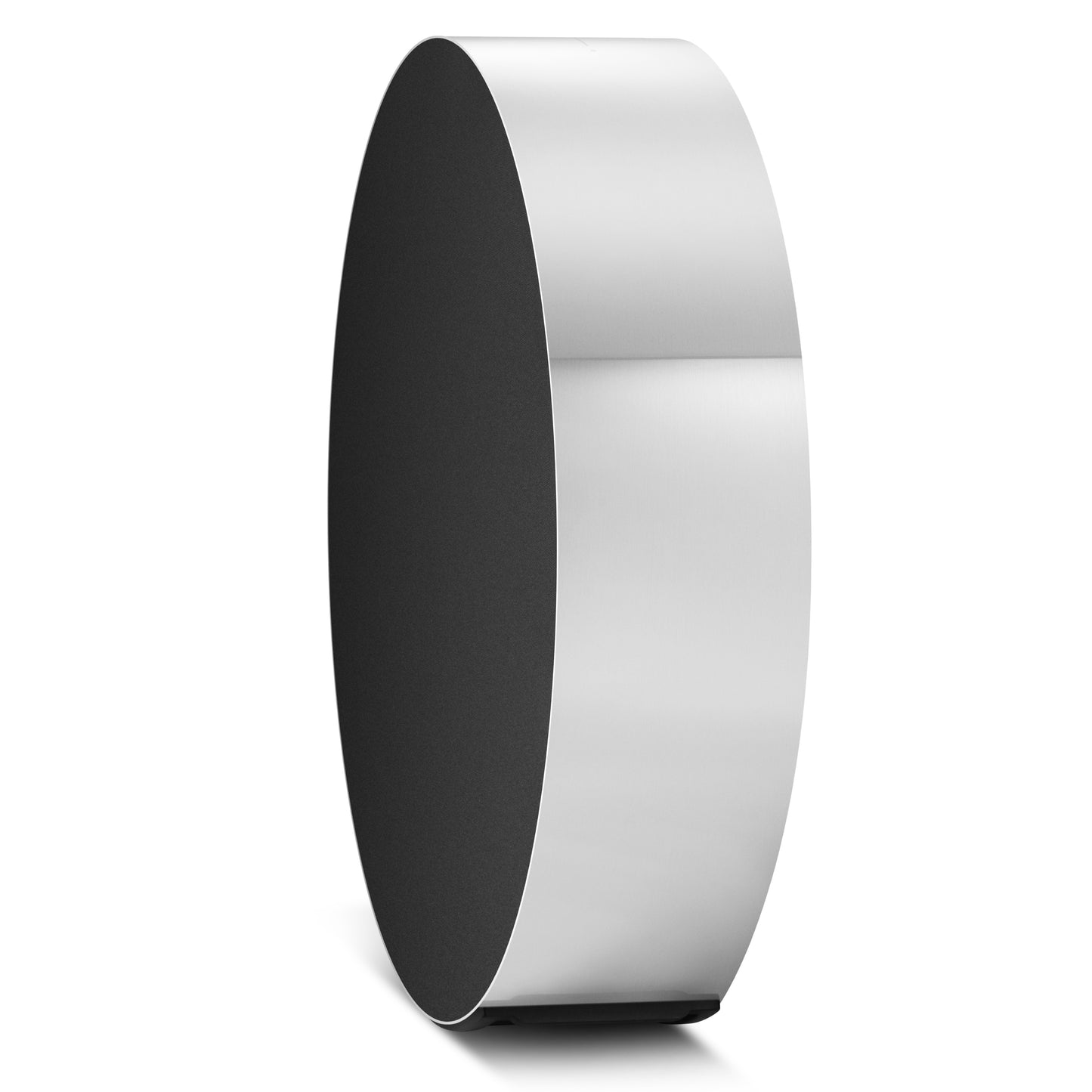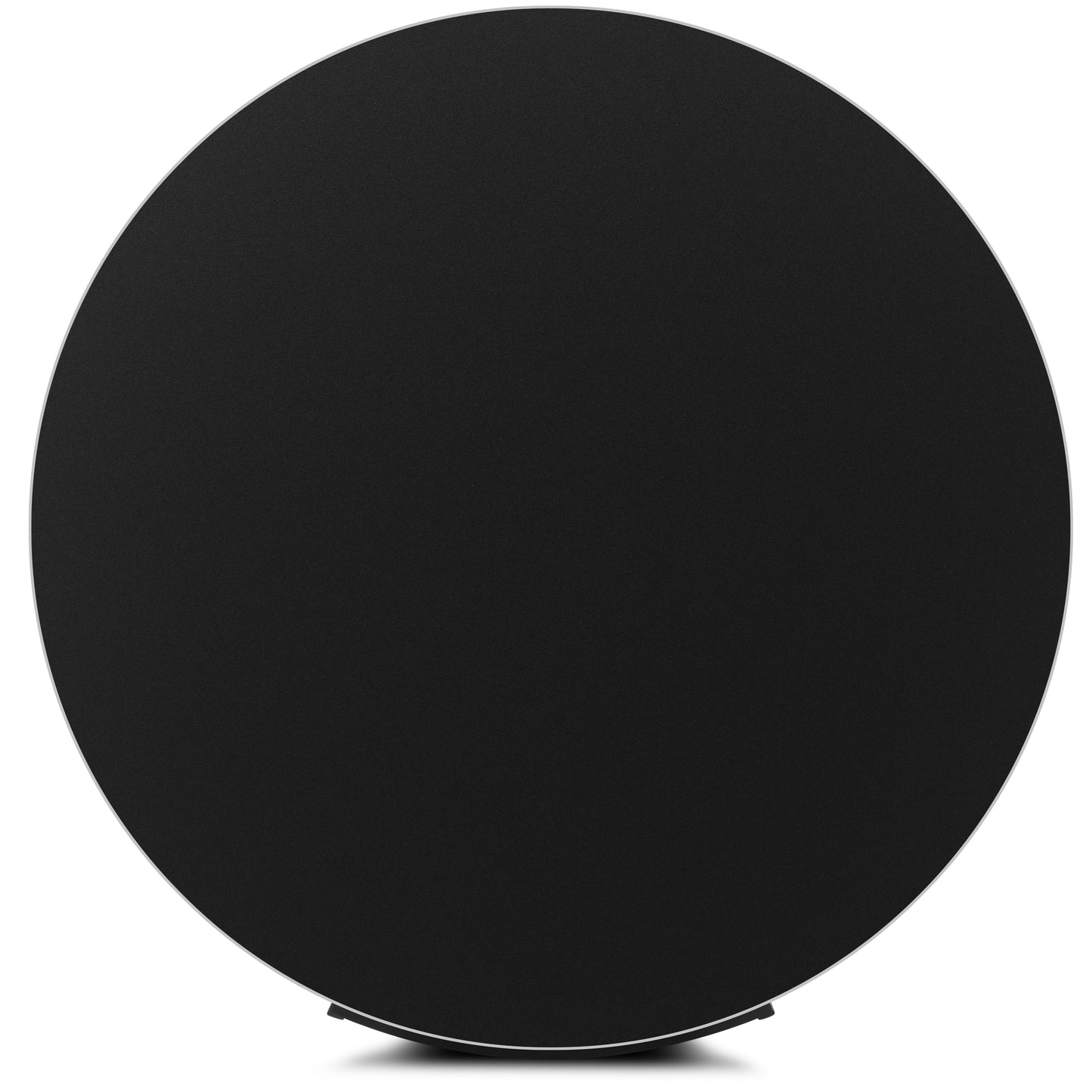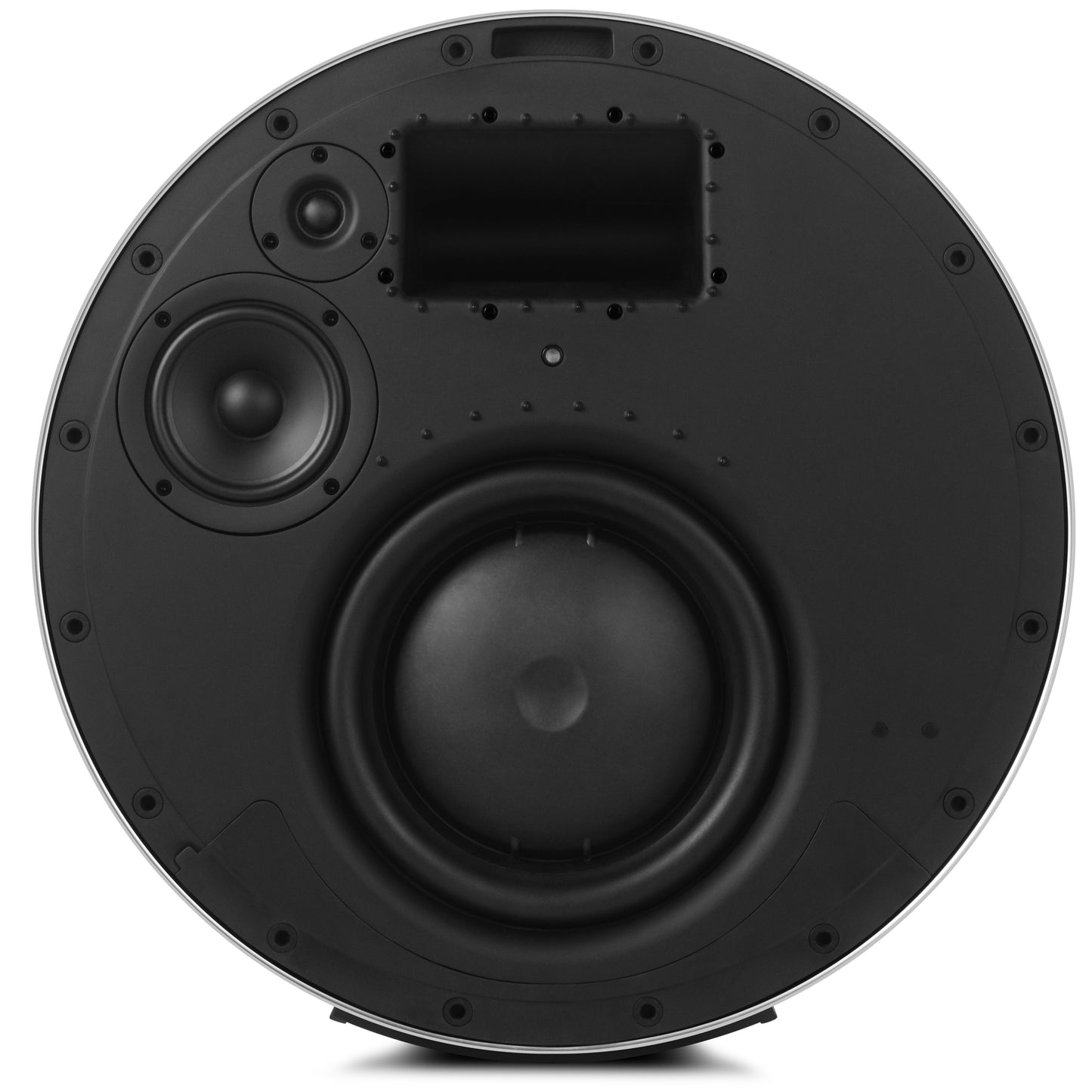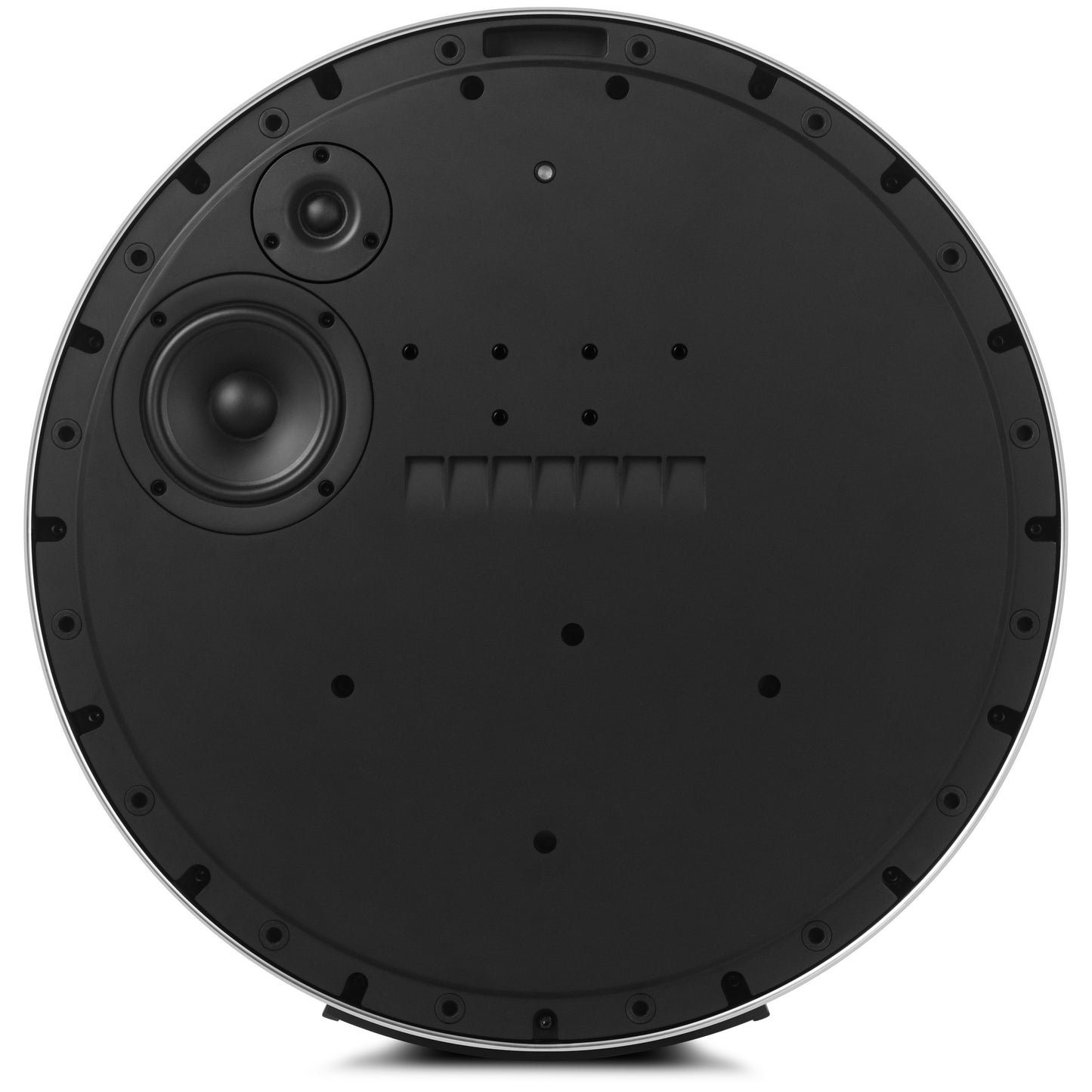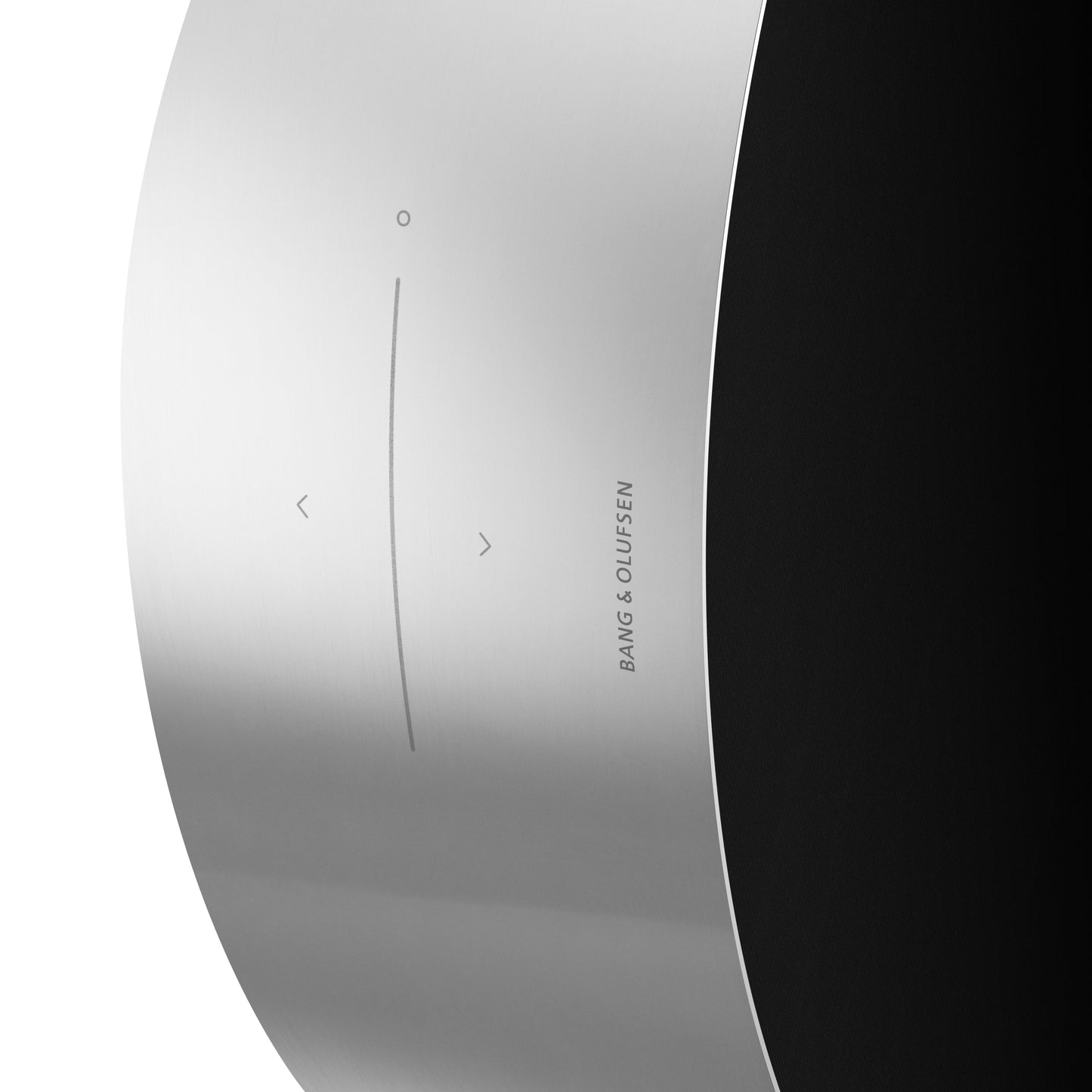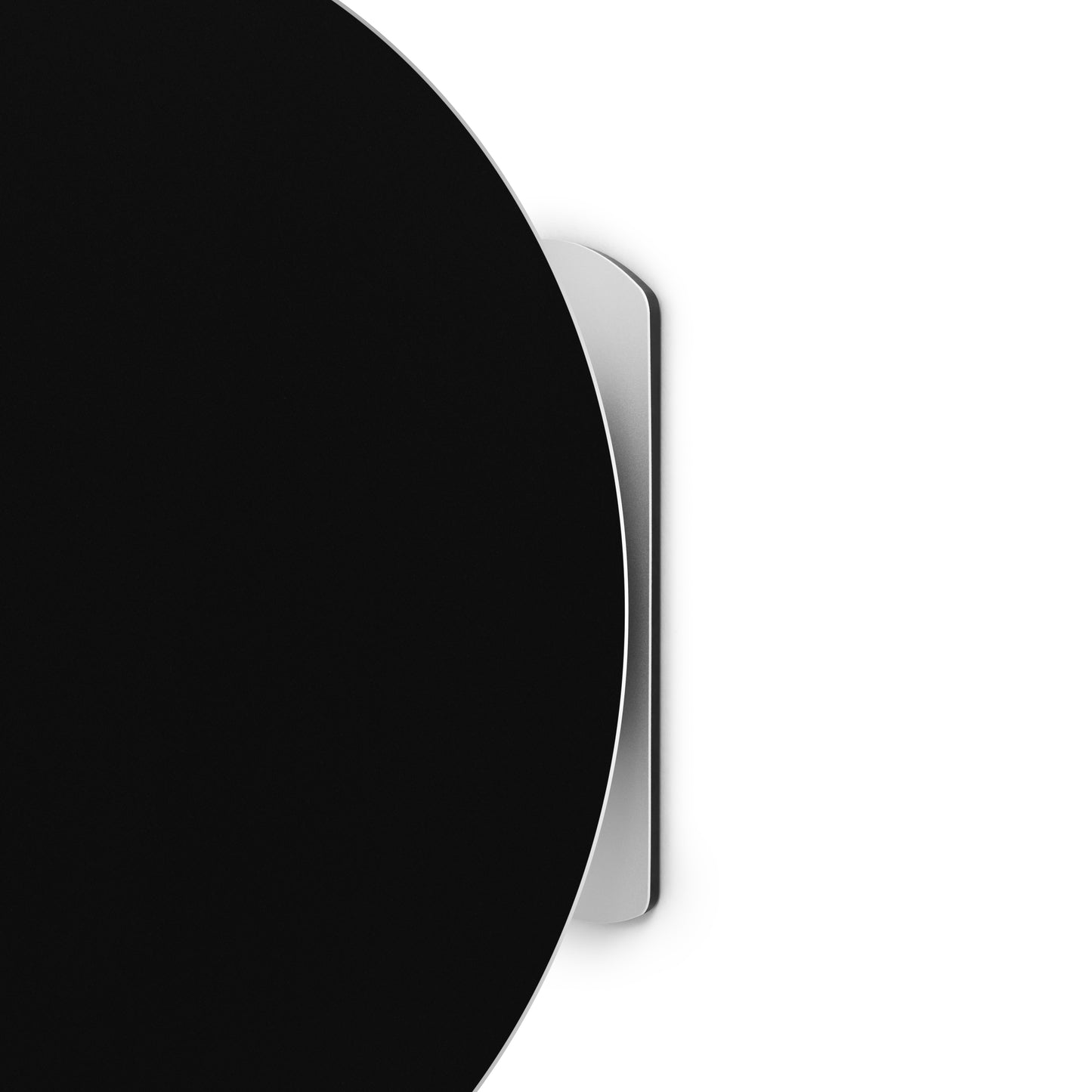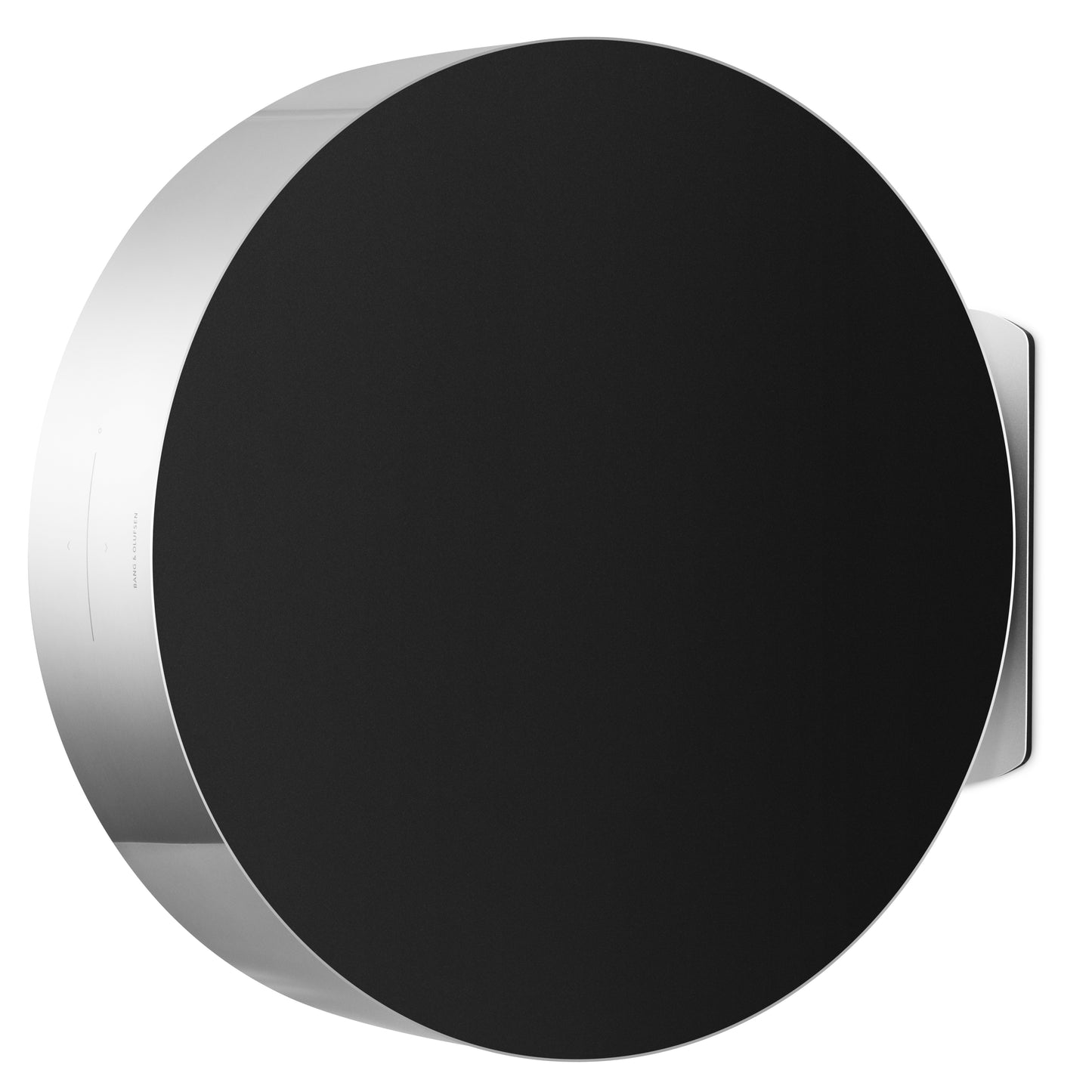 Everything in motion.
Activation by motion.
This speaker senses your presence. When you approach, the Beosound Edge comes to life - the control surface lights up thanks to the proximity sensors. You can then play, pause and skip tracks by simply tapping the touch-sensitive aluminum surface. The main speaker controls blend back into the black surface once they're no longer in use.
Volume control by rolling.
The Beosound Edge is calibrated to detect the strength of your touch, so it adjusts volume based on rolling motion, even when attached to the wall mount defying gravity. A gentle movement causes a slight change in volume. A more forceful movement provides a more drastic change. No matter what, the speaker always returns to its original position. Perfectly balanced design. Perfectly balanced sound.
Performance
To deliver a powerful sound experience at high volume, speakers often need to be designed larger. BeoSound Edge addresses this requirement with a breakthrough acoustic technology, the ActiveBass Port. This allows BeoSound Edge to deliver a powerful sound experience in a surprisingly compact size.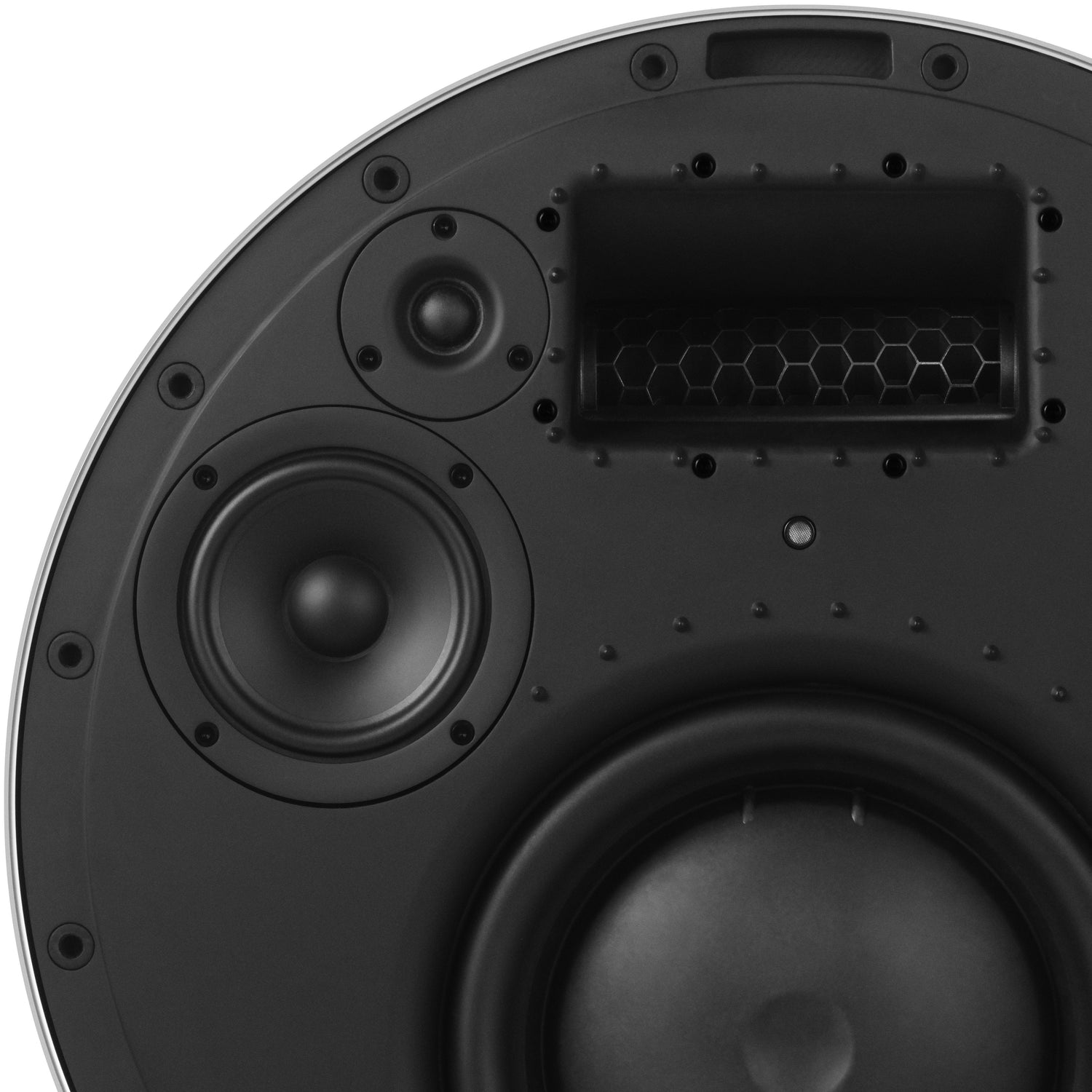 In the calm and in the storm.
Sound quality
BeoSound Edge is designed to satisfy the need for a compact design that meets modern living standards, yet is surprisingly powerful and adaptable. BeoSound Edge builds on the acoustic technologies of BeoLab 90 and BeoLab 50, allowing the experience to be tailored to the moment. Beosound Edge can deliver sound with a 360-degree or 180-degree distribution, depending on which mode the user chooses.
Active Bass Port
In the Beosound Edge, you can switch from the "closed-box design" (closed enclosure) to the "ported design" (enclosure with openings) on demand, without having to do anything. This change is automatic and is tuned to provide optimal performance in both designs. A mechanical system opens or closes the port and changes its performance depending on the desired playback levels.
Acoustic design
Sound performance is optimized by the Active Bass Port, a unique slim woofer design and powerful Class D amplifiers that provide control over each speaker driver. BeoSound Edge is equipped with 5 high-quality speaker drivers (2x ¾-inch tweeters, 2x 4-inch midrange drivers (same as BL50), 1x 10-inch woofer). The woofer is custom made with innovative slim design and long excursion and provides great bass performance.
Timeless, round design.
The luxurious simplicity of BeoSound Edge is reflected above all in its minimalist and timeless design. Inspired by a British 1-pound coin standing on its edge, it creates a dynamic impression, yet its geometric shape gives it the durability to become a design classic. A compact, round shape and a polished aluminum cabinet- with BeoSound Edge, less is more. BeoSound Edge can be positioned on the floor to complement furniture or on the wall as a gravity-defying statement.
True craftsmanship requires perseverance, passion and curiosity. BeoSound Edge is a loudspeaker without compromise in materials and workmanship. Exceptional craftsmanship and attention to detail were required to create the perfect round frame and then refurbish it to a flawless final result. The real Bang & Olufsen magic is achieved by combining touch-sensitive aluminum with translucent aluminum that has invisible microscopic holes.
Sounds better together
Regular price
From €1.990,00 EUR
Regular price
€2.799,00 EUR
Sale price
From €1.990,00 EUR
Unit price
per