Enjoy wireless sound - through all your Bang & Olufsen speakers. BeoLab Transmitter 1 allows you to connect audio systems and TVs without any cables at all - not only to all wireless BeoLab speakers, but also to all wired classic active speakers, as long as they are equipped with a BeoLab Receiver 1.
Regular price
€400,00 EUR
Regular price
Sale price
€400,00 EUR
Unit price
per
Sale
Sold out
Auf Lager: Lieferzeit 1-3 Werktage
View full details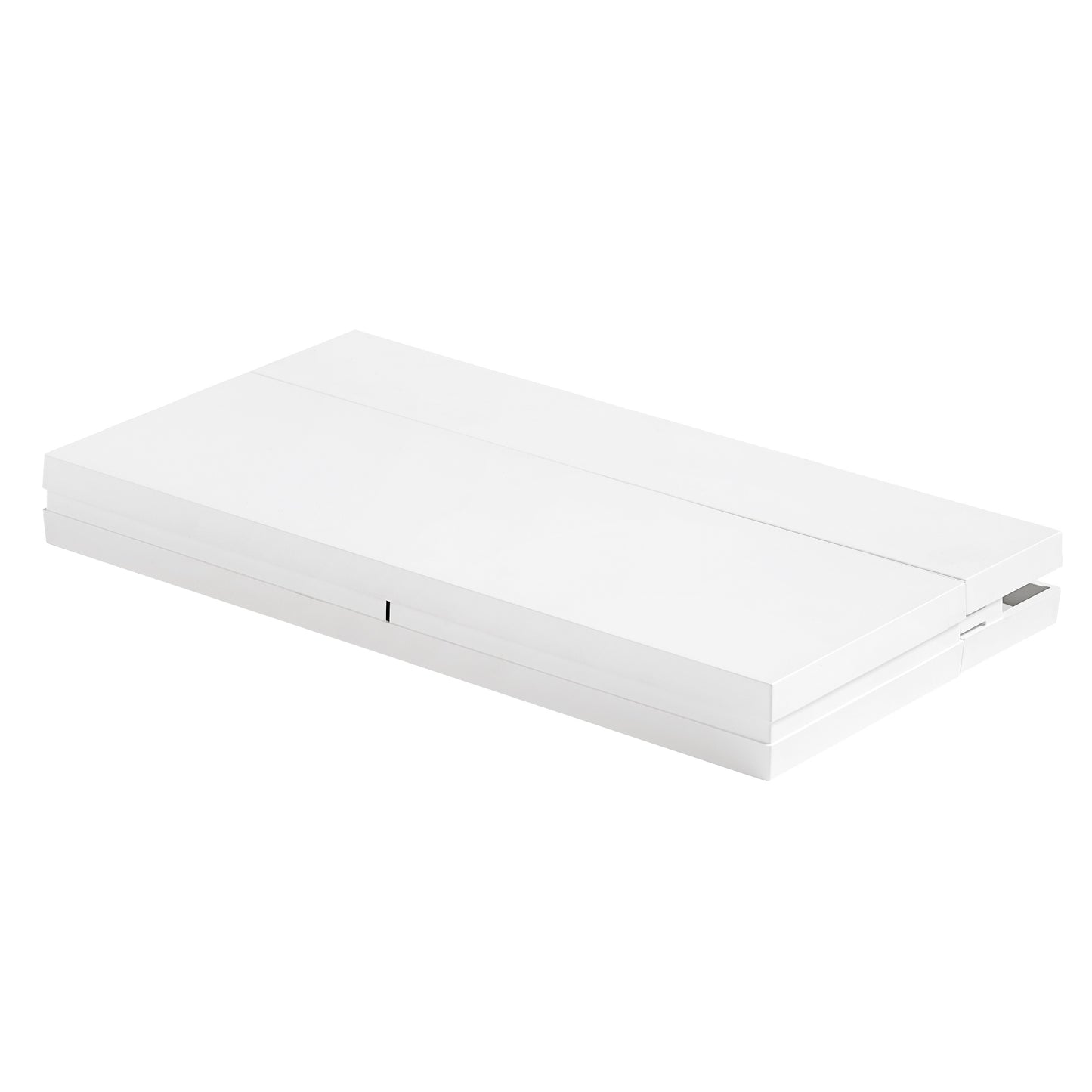 Breathtaking surround sound without cable clutter.
No matter what Bang & Olufsen music system or TV you own, you can now enjoy the seamless connectivity of the brand new speakers with Immaculate Wireless Sound. Simply integrate BeoLab Transmitter 1 into your existing setup to unleash exceptional sound with the wirelessly connected BeoLab 18 or BeoLab 28 speakers. And the wireless subwoofer BeoLab 19 adds depth and more powerful bass to your setup. The whole thing is perfectly scalable and even allows you to set up a full-fledged 7.1 surround sound setup.
No cable clutter.

With Immaculate Wireless Sound, cutting-edge sound technology comes into your home without the clutter of wires. The ease of use and flexibility of this technology makes it effortless to set up a full surround sound setup in your home. BeoLab Transmitter 1 enables multi-channel sound reproduction - even in a full 7.1 surround sound solution - and allows you to connect up to eight speakers wirelessly to enjoy your favorite Blu-ray movies.

Combine.

Don't hesitate to add your favorite wired speakers to your setup. Immaculate Wireless Sound integrates seamlessly with an existing wired speaker setup that you can expand and customize to your liking. It's also very easy to integrate your favorite third-party devices. Your favorite audio and video devices-including Apple TV, Blu-ray player, and game console-combine and integrate effortlessly.

WiSA Conformance.

The key to the superior IWS experience is the new WiSA technology, which uses the underutilized U-NII frequency spectrum (frequency band: 5.2 to 5.8 GHz) to provide exceptionally robust and reliable wireless audio transmission for unparalleled sound quality. WiSA technology is designed for seamless compatibility, so you can connect your BeoLab wireless speakers to all other WiSA-compliant devices on the market.