Choose here which color of BeoSound Level you want to buy. Per color you can choose whether you want the device with or without integrated Google Voice Assistant. The price shown is for one BeoSound Level according to your selection.
Regular price
€1.799,00 EUR
Regular price
Sale price
€1.799,00 EUR
Unit price
per
Sale
Sold out
Auf Lager: Lieferzeit 1-3 Werktage
View full details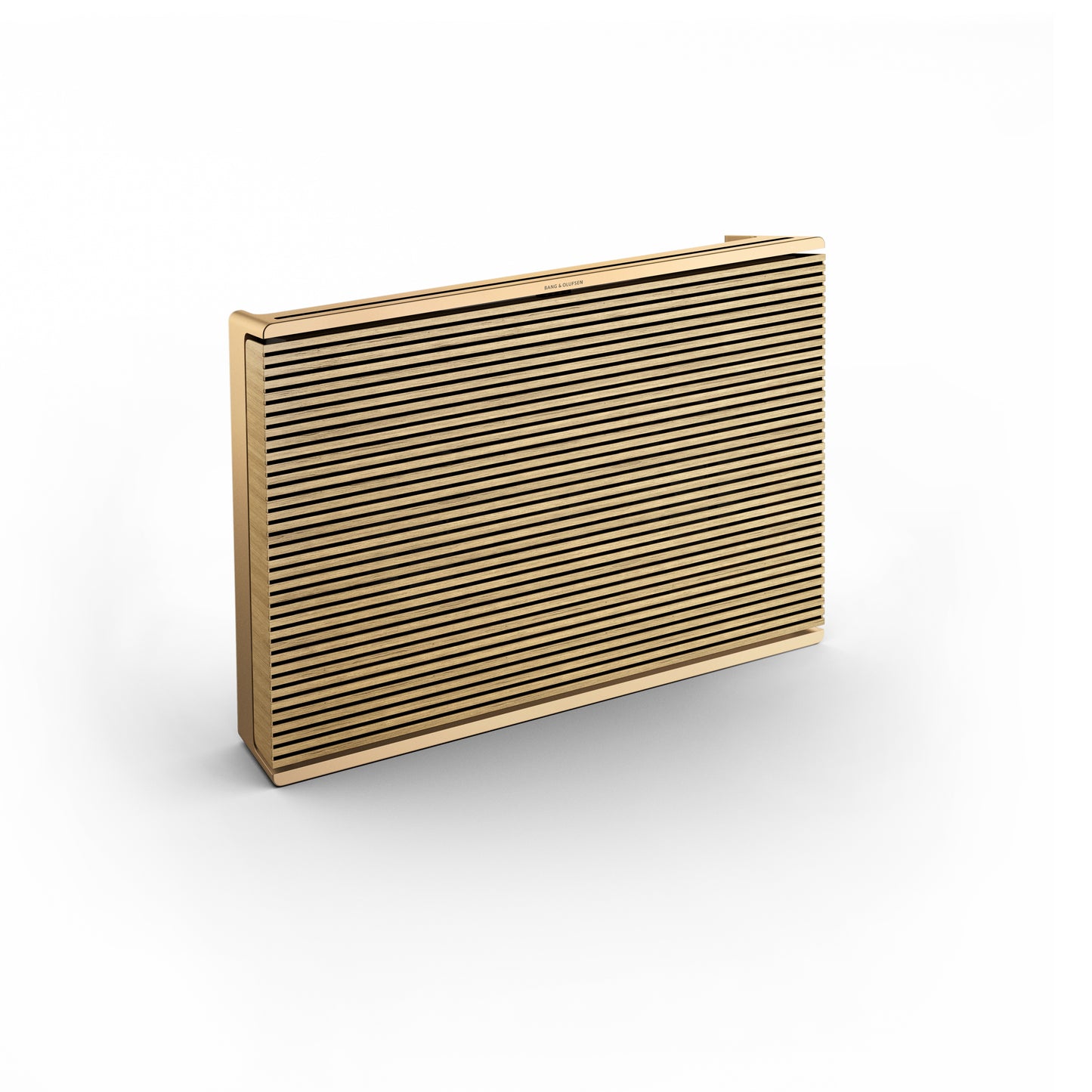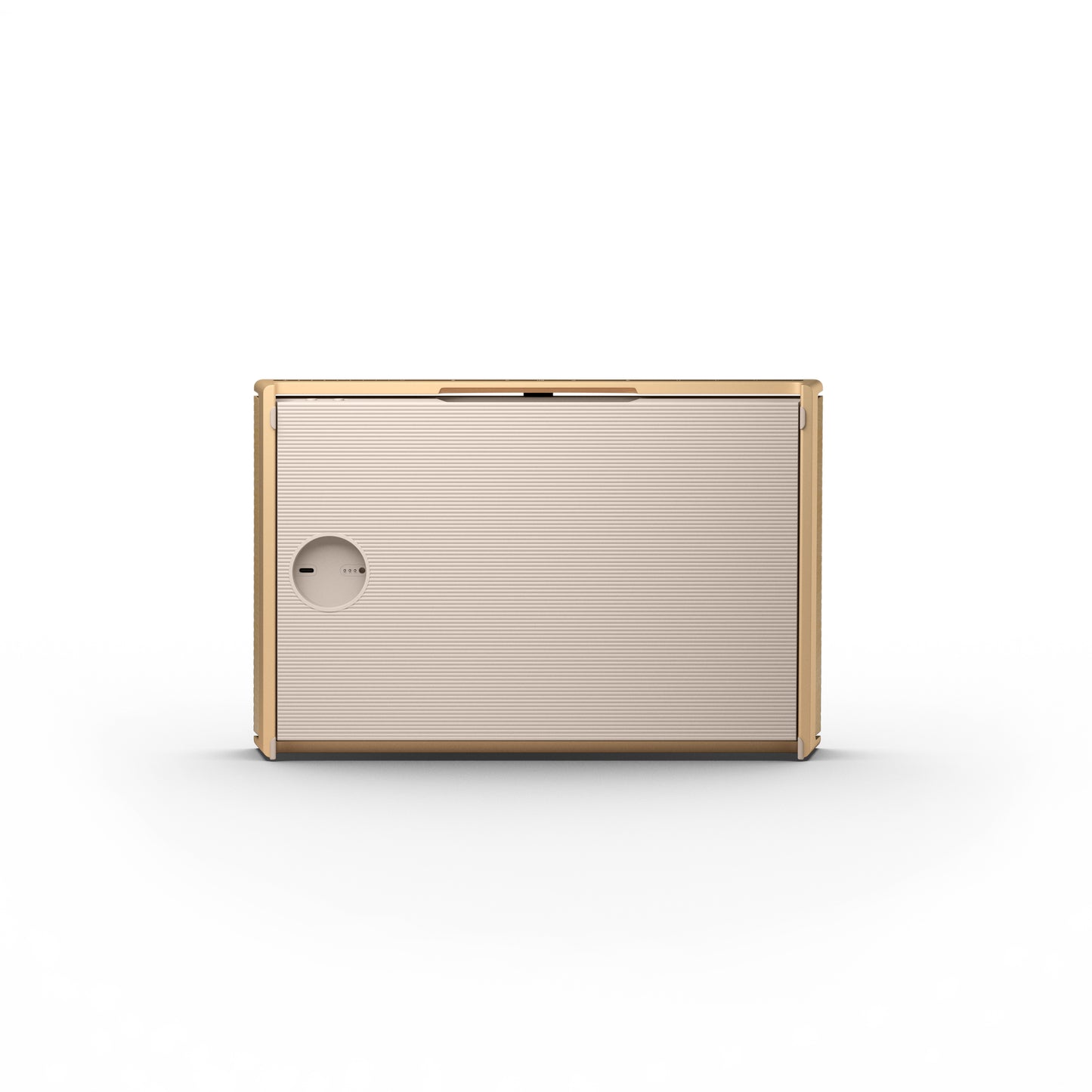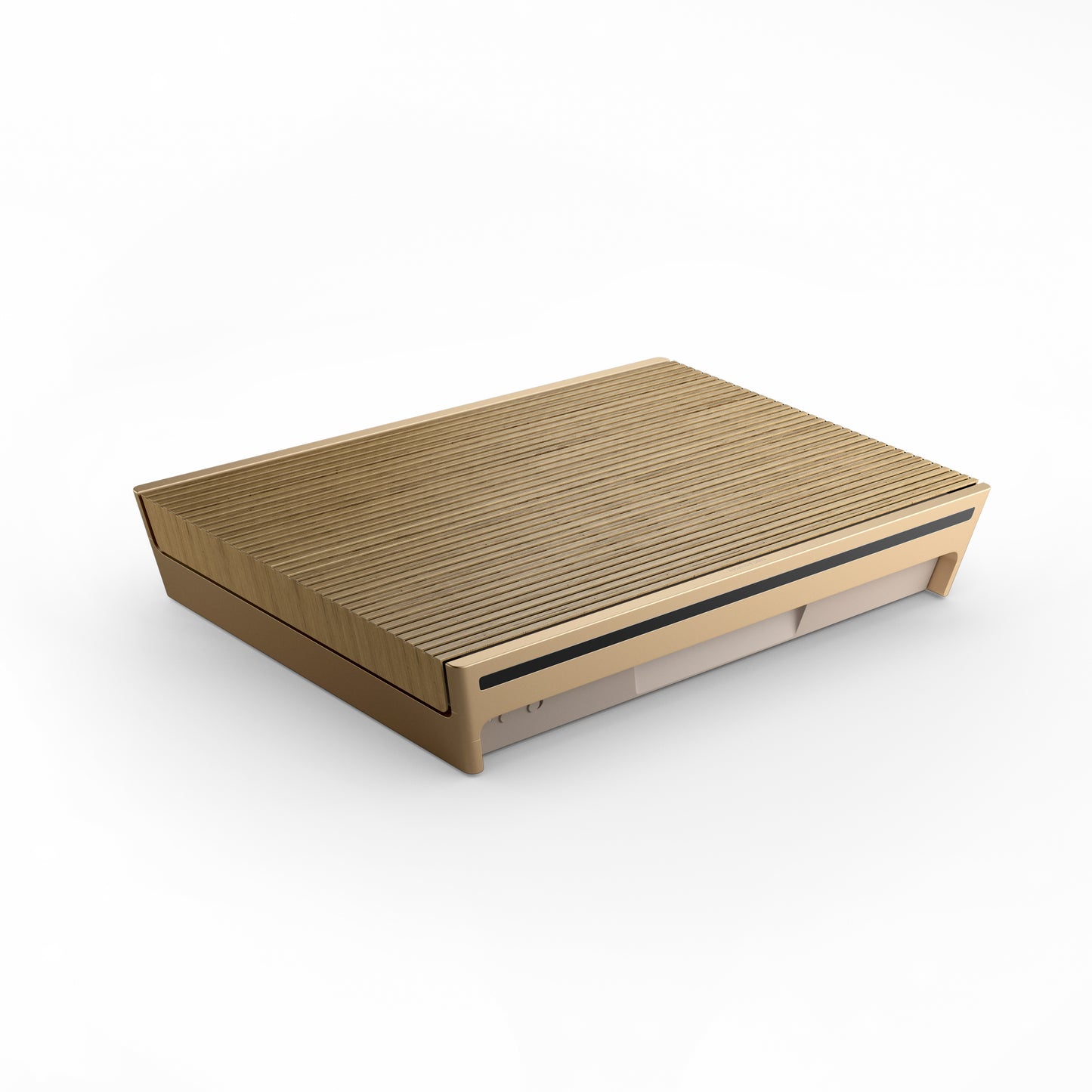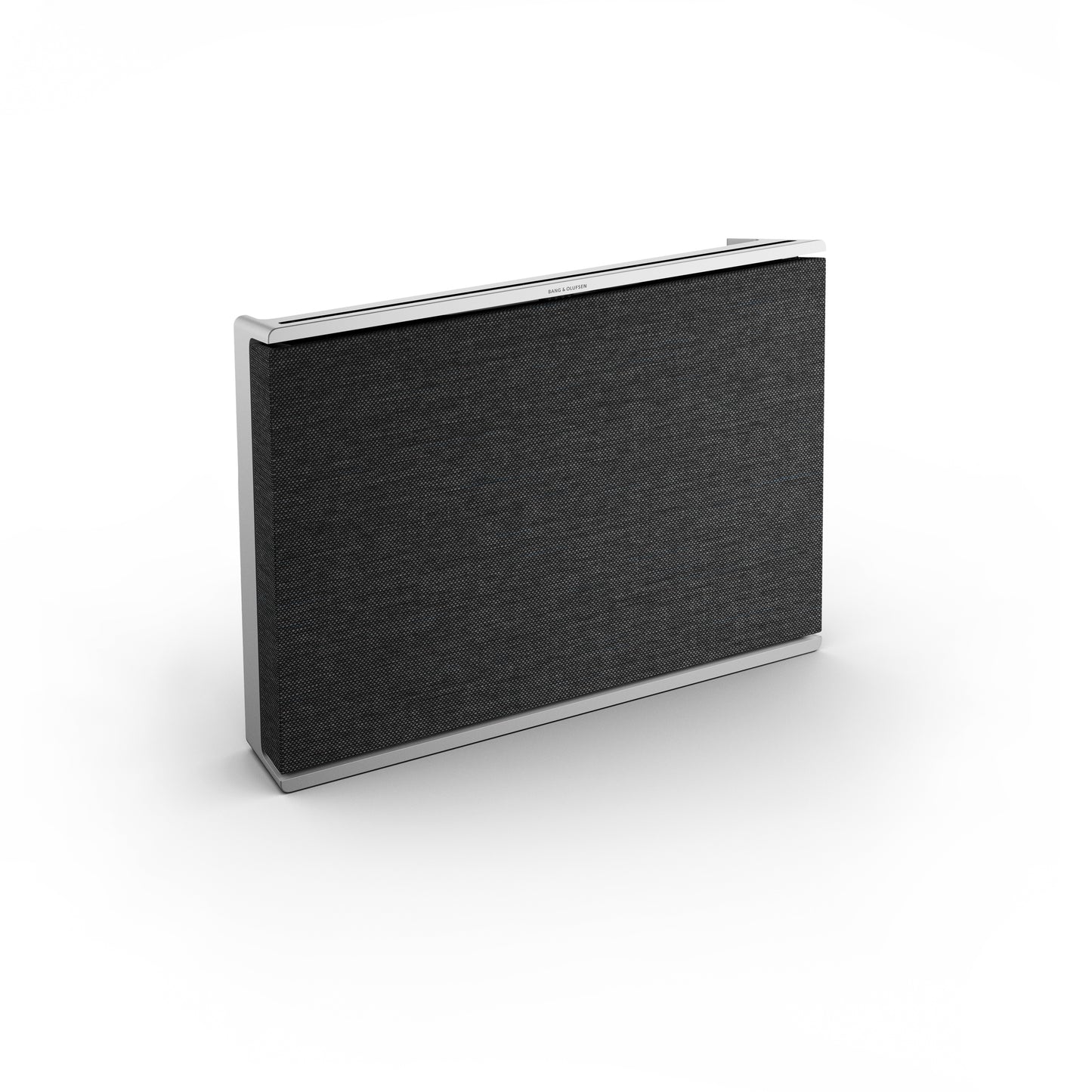 Portable, versatile and with smart functions.
The Beosound Level is the optimal speaker for people who want the flexibility and convenience of a portable speaker, but don't want to sacrifice sound quality and multi-room connectivity for the ultimate music listening experience. It connects effortlessly with Spotify Connect, AirPlay 2 and Chromecast. And thanks to its modular design, the Beosound Level is also ready for the future, ensuring our distinctive sound for decades to come.
The Beosound Level has been fine-tuned by renowned Bang Olufsen sound engineers to deliver powerful, high fidelity sound of excellent clarity with dynamic bass. The sound output is automatically adjusted to the room and speaker position to ensure an optimal listening experience.
The Beosound Level lets you move with your music in new ways at home, without ever compromising on sound quality. Enjoy a flawless listening experience in an aesthetically pleasing, portable form. The name "Level" refers to the product's ability to magically adjust its acoustic fine-tuning, and thus sound level, to its placement. The Beosound Level follows the newly launched Beosound Balance streaming platform, the platform of the future called Mozart with leading streaming technology and connection speed and stability that sets entirely new standards. It can play music as a stand alone speaker or as a stereo pair and is powerful enough to fill a room with sound, or dynamically enhance existing multi-room home speaker systems.
Seamless loading with style.
When it comes to charging, the Beosound Level has unique features like the Easy Charge solution: a magnetic aluminum plug that snaps flush onto the back of the speaker. Thanks to this innovative design, charging proves to be simple, elegant and just as stylish as the actual speaker, so you can confidently leave the charger on the table. Bang & Olufsen has also developed an optional wall mount that allows you to charge the speaker while still listening to music, and effortlessly remove the speaker when you want to take the music with you.
Superior sound made for mobility.
With 105 watts of music power, the Beosound Level delivers outstanding sound clarity and dynamic bass. This is thanks to its powerful 5-driver speaker design with two 4-inch woofers, one 2-inch full-range driver, two 0.8-inch tweeters, and low-distortion amplifiers that provide adaptive sound staging and achieve 79dB in the bass range and 96dB in the midrange.
The Beosound Level features advanced, multi-channel acoustic capabilities, which include next-generation active room compensation, and offers an industry-leading 16 hours of playback time at normal listening volume. This is made possible by intelligent analysis of speaker behavior and continuous adjustment of speaker power consumption and tuning. The audio architecture is designed to automatically adjust the acoustic tuning between 180 and 360 degrees, thus optimizing the listening experience.
With the ability to connect the Beosound Levels for stereo playback, you can effortlessly add a room-filling dimension to your audio experience. The connection to stereo playback is completely wireless and gives you an authentic feeling of how the sound was recorded in a professional studio.
Connected Speakers