Choose here which color of BeoSound Balance you want to buy. Per color you can choose whether you want to have the device with or without integrated Google Voice Assistant. The price shown refers to a BeoSound Balance according to your selection.
Regular price
€2.800,00 EUR
Regular price
€2.899,00 EUR
Sale price
€2.800,00 EUR
Unit price
per
Sale
Sold out
In stock: delivery time 1-3 working days
View full details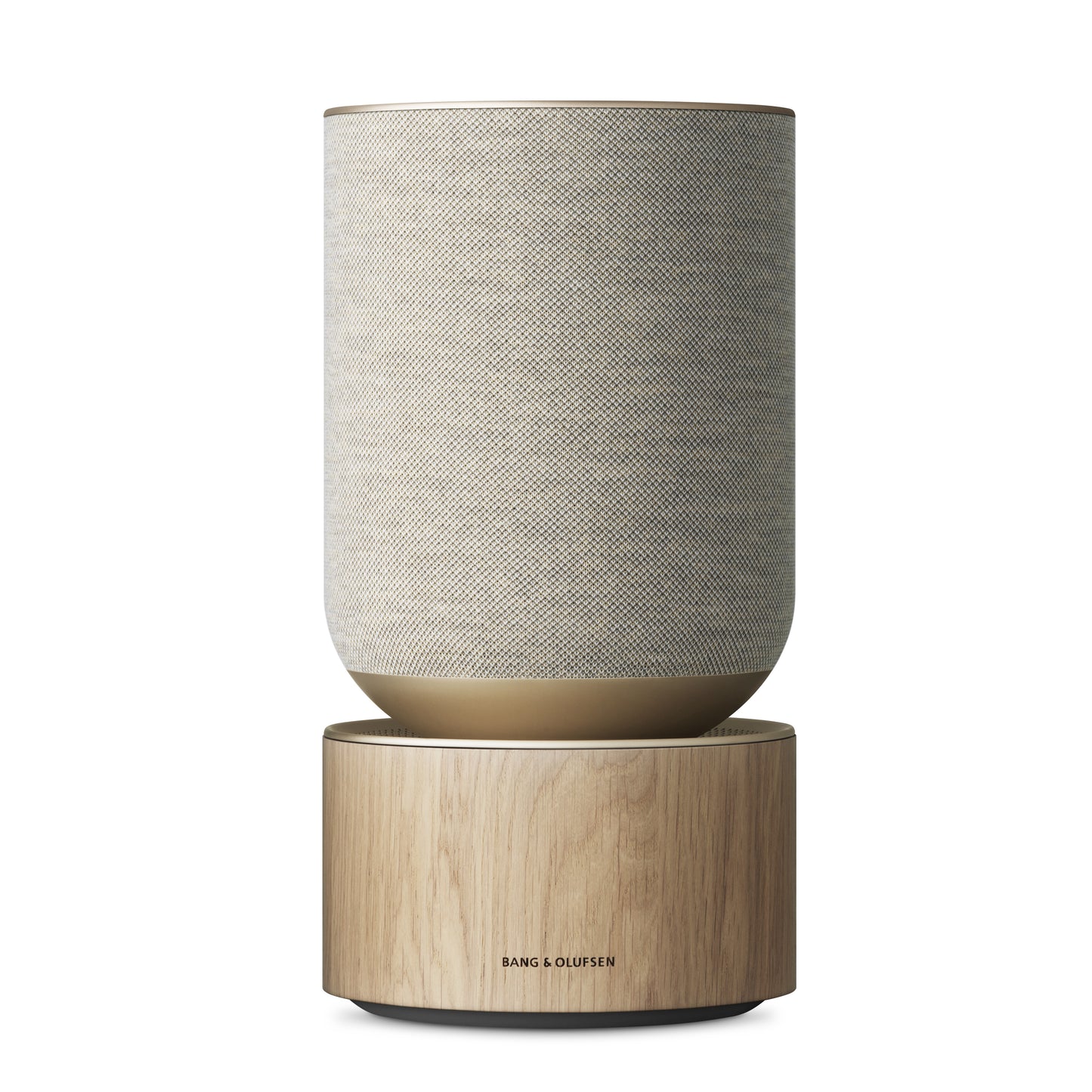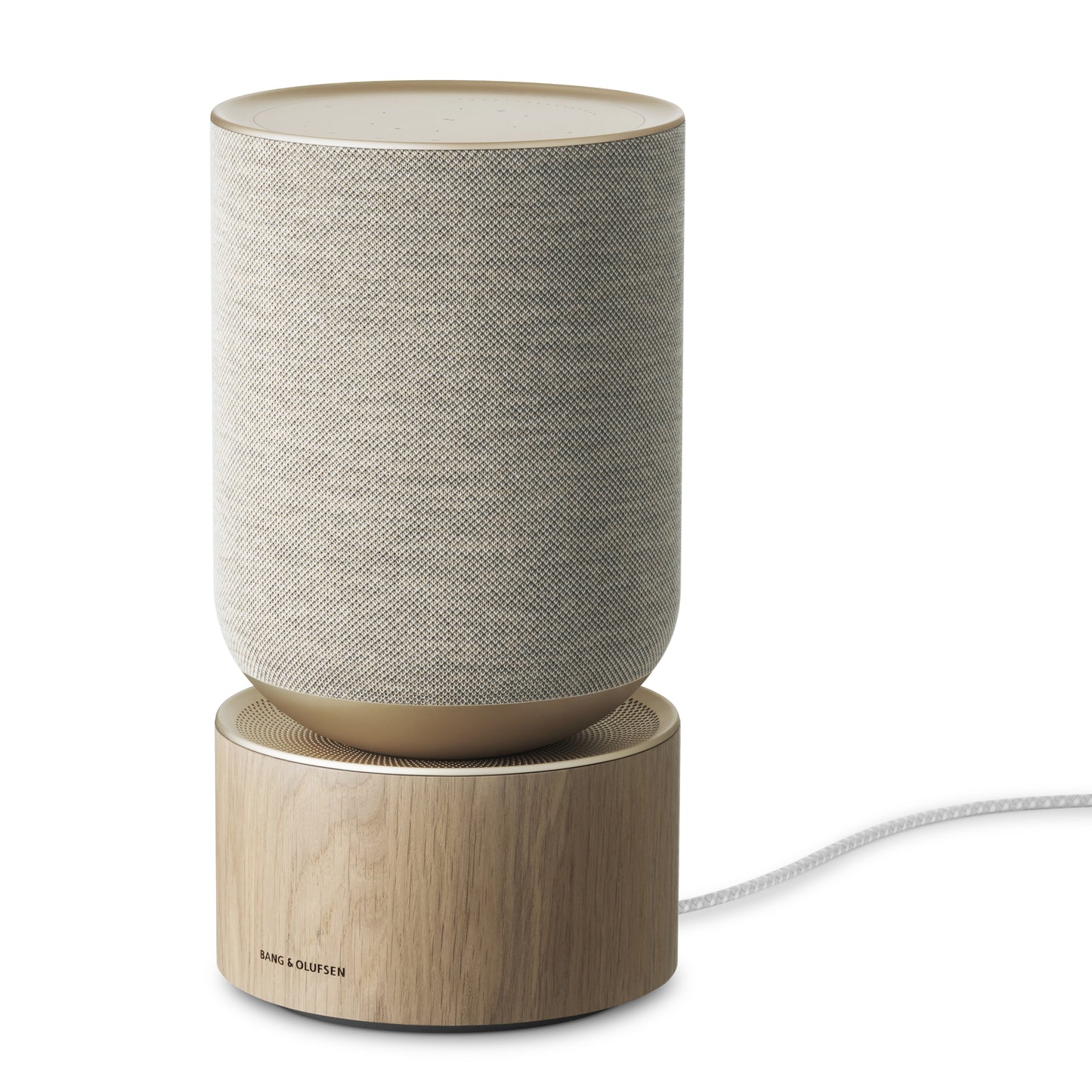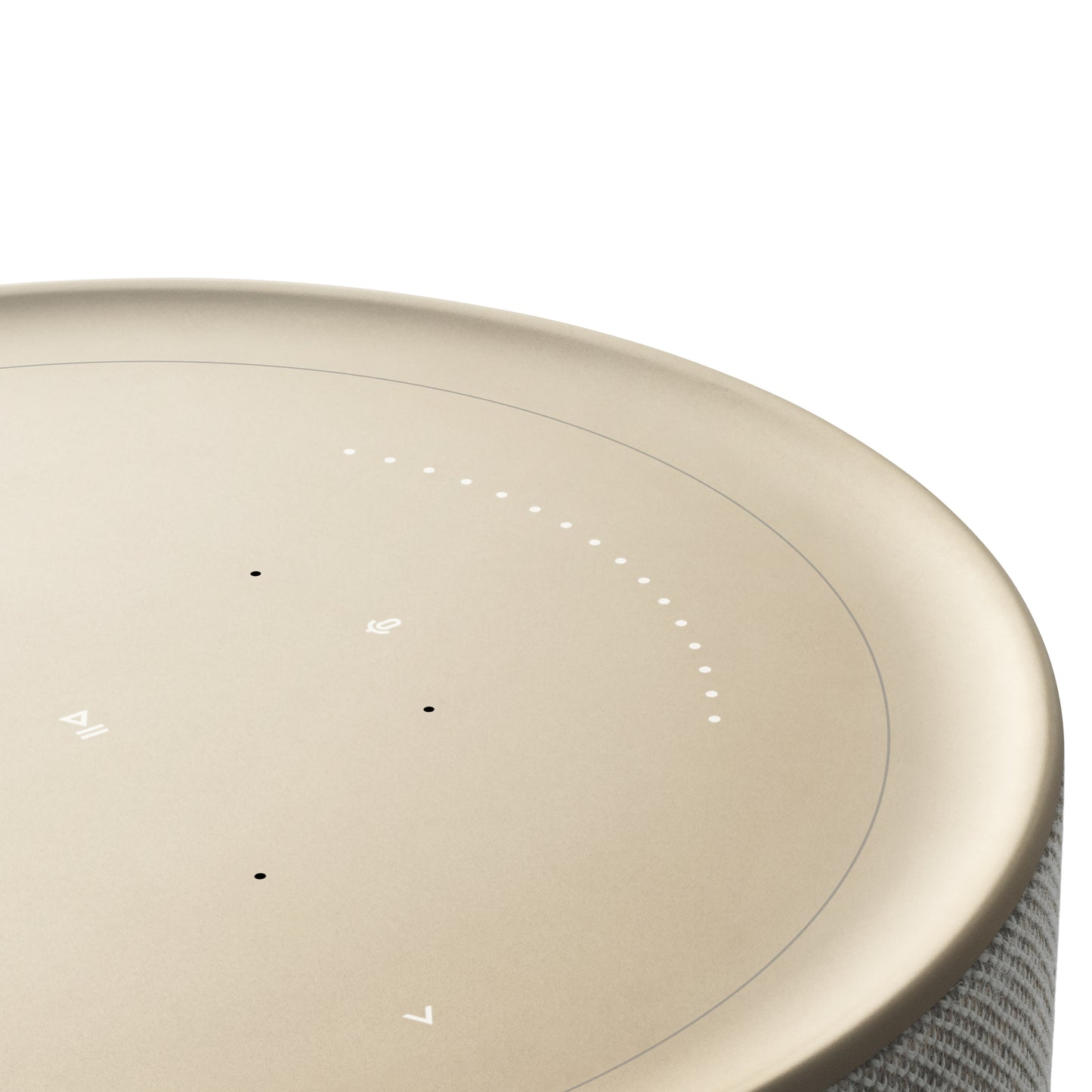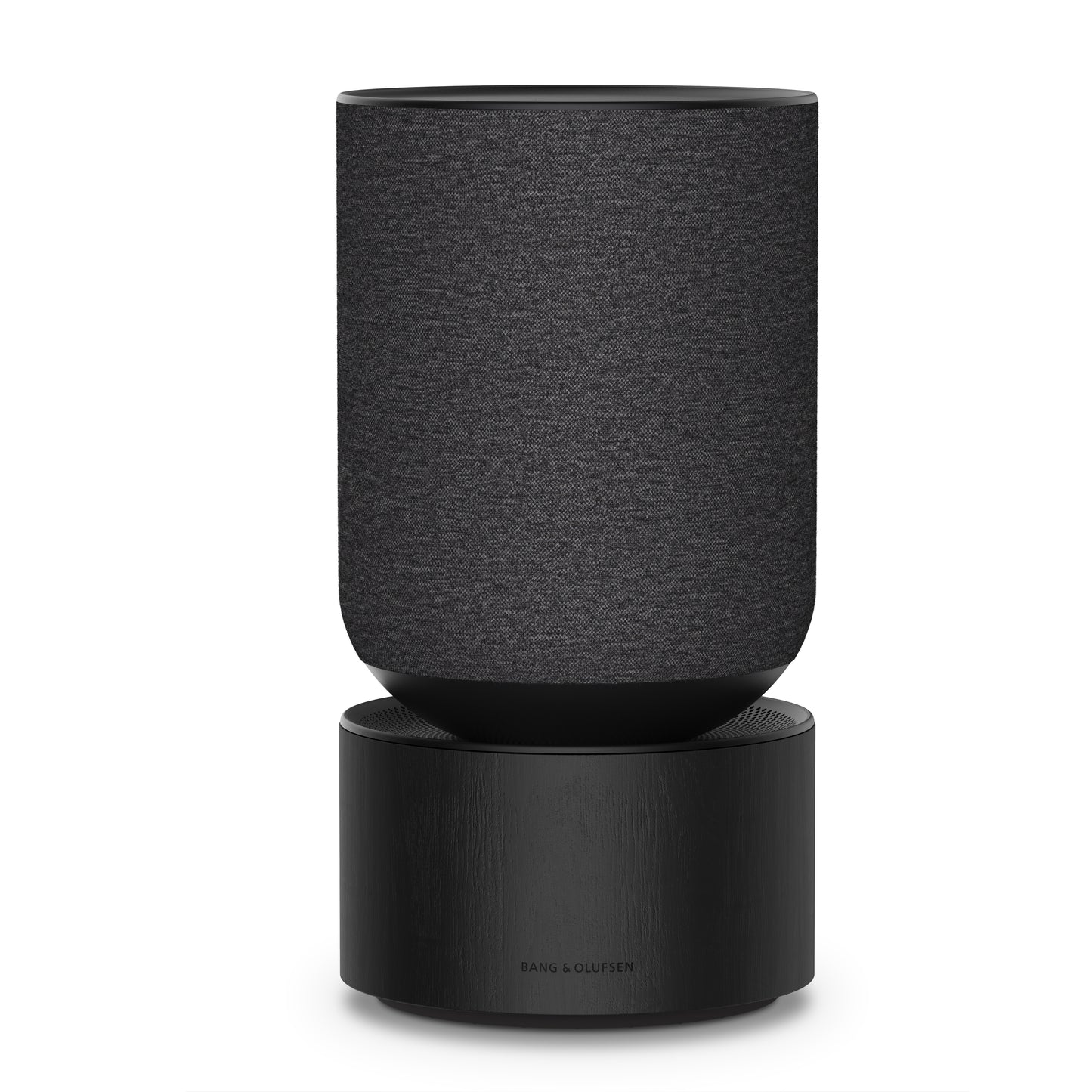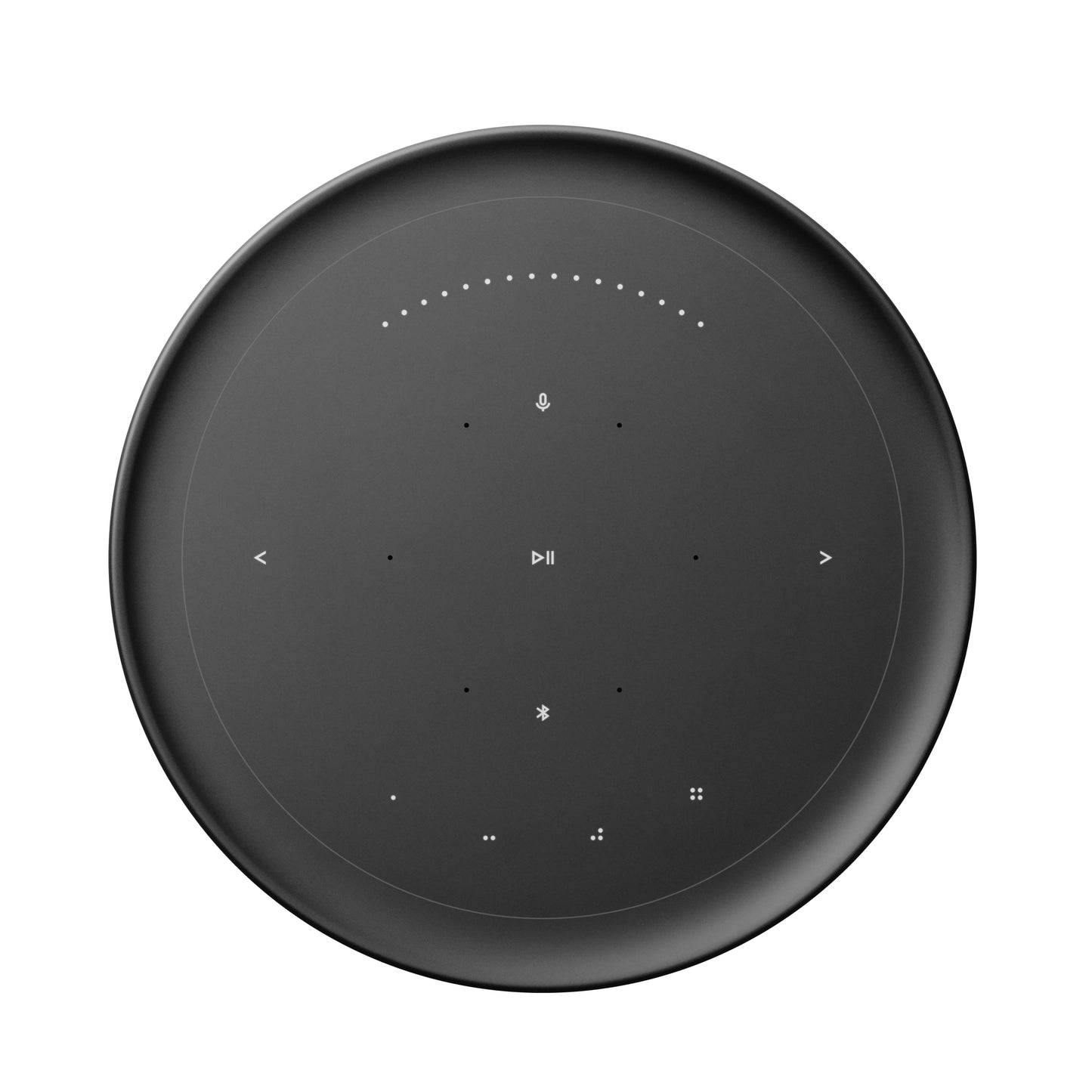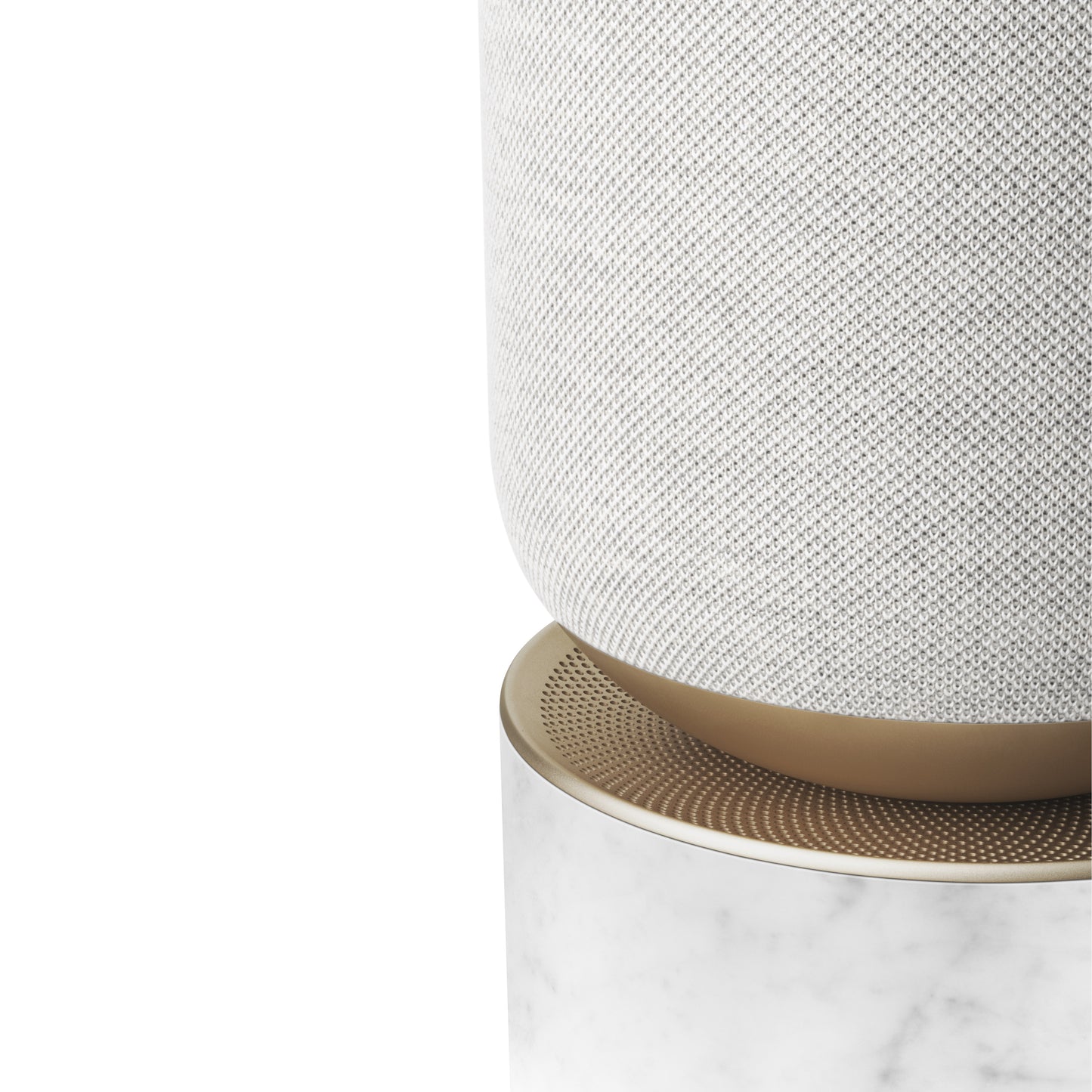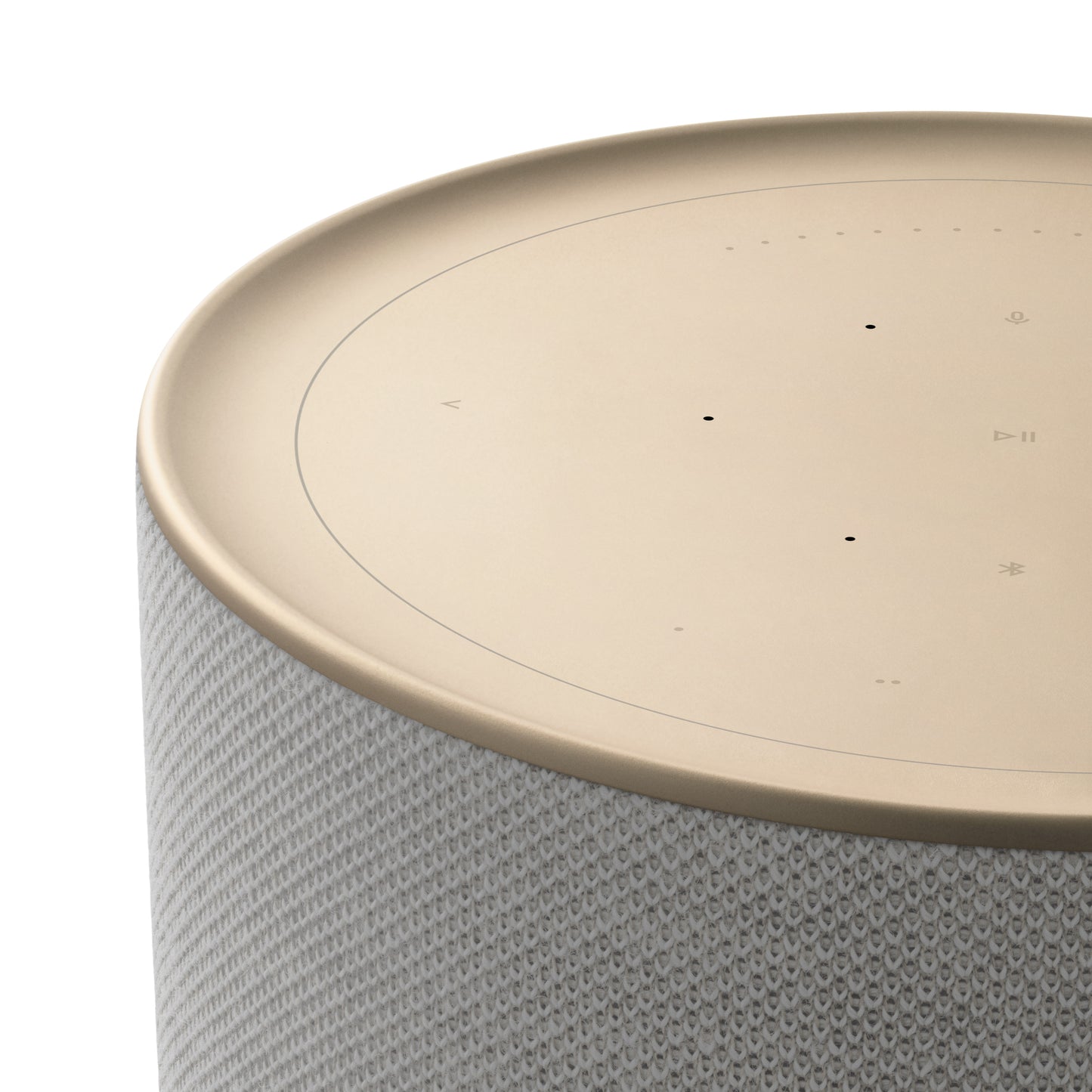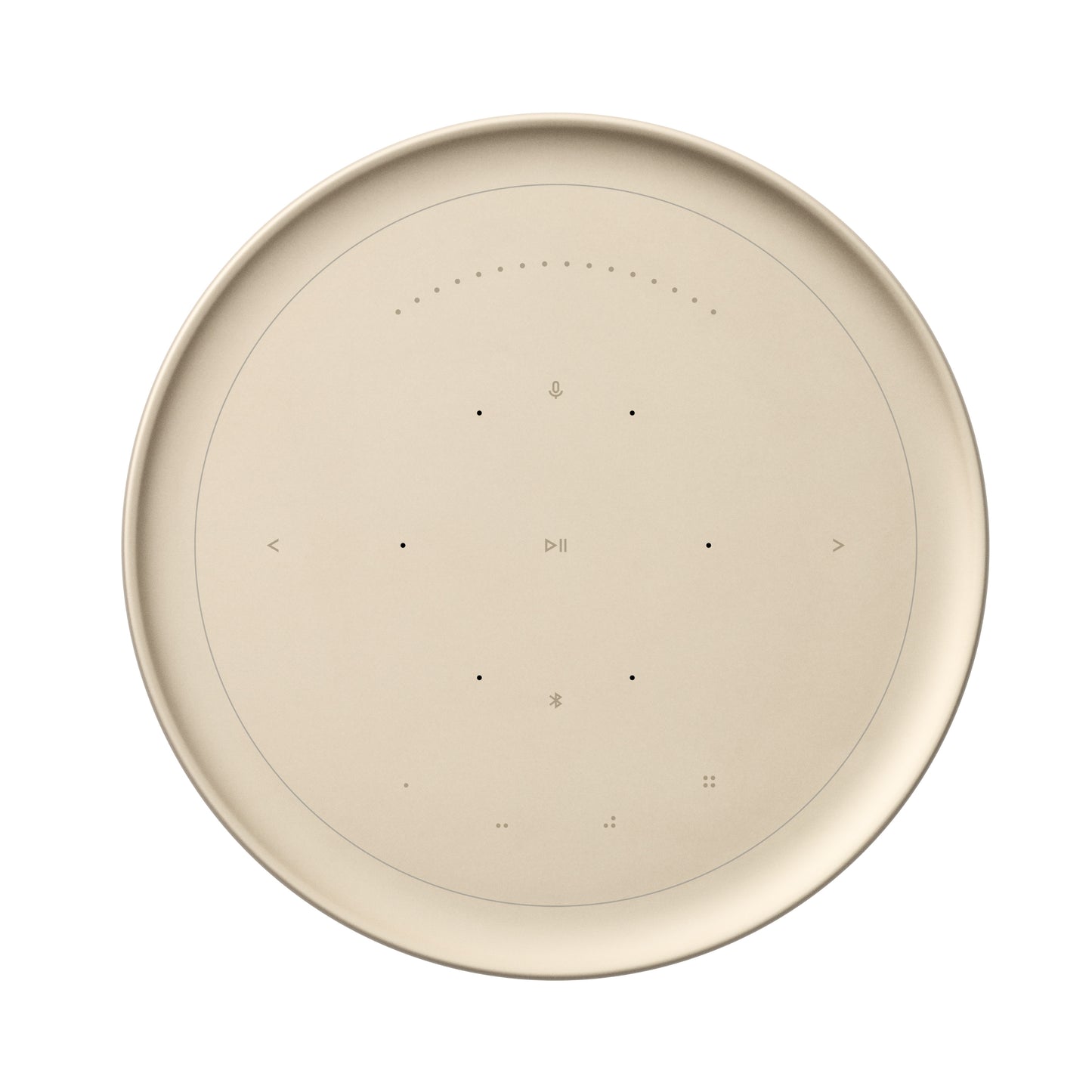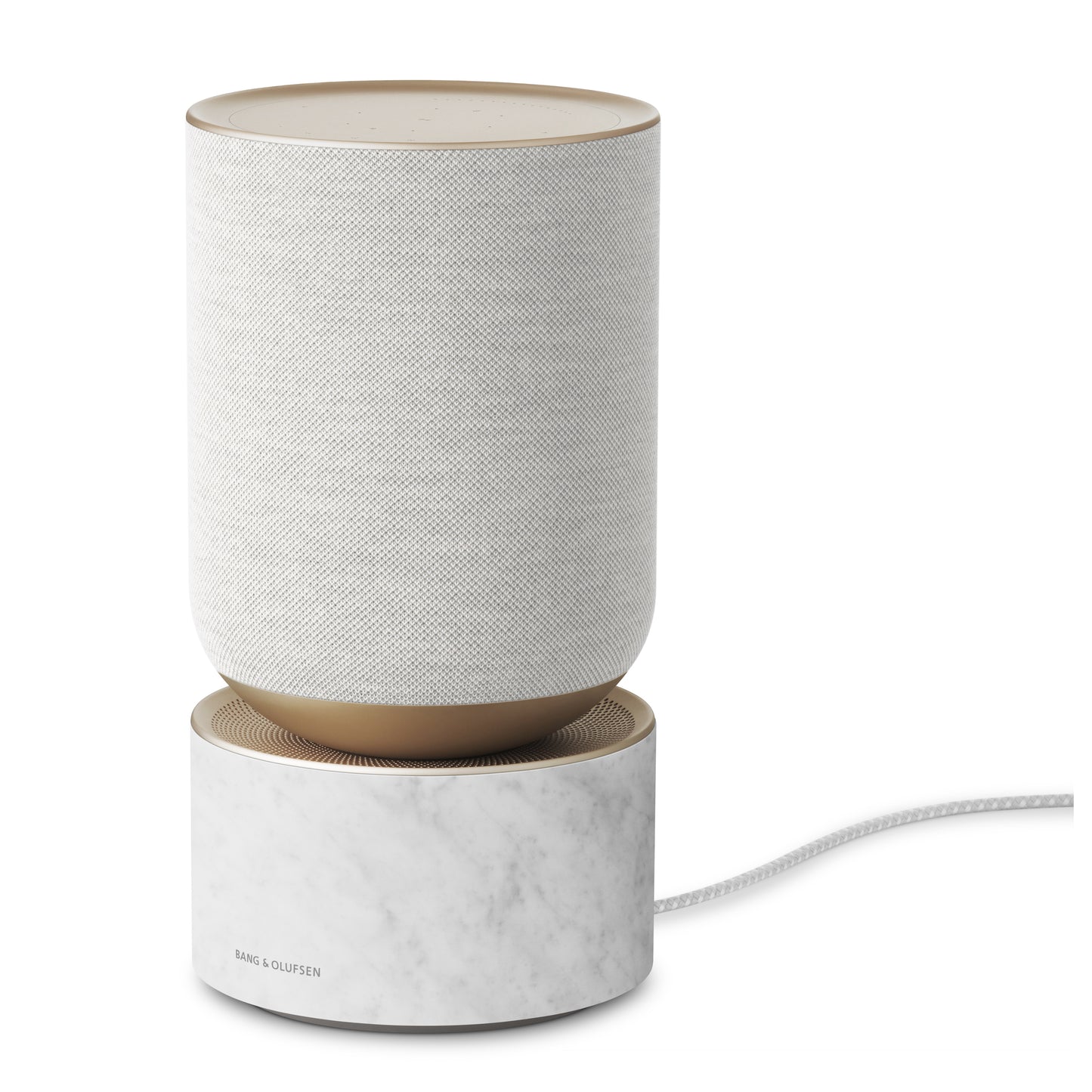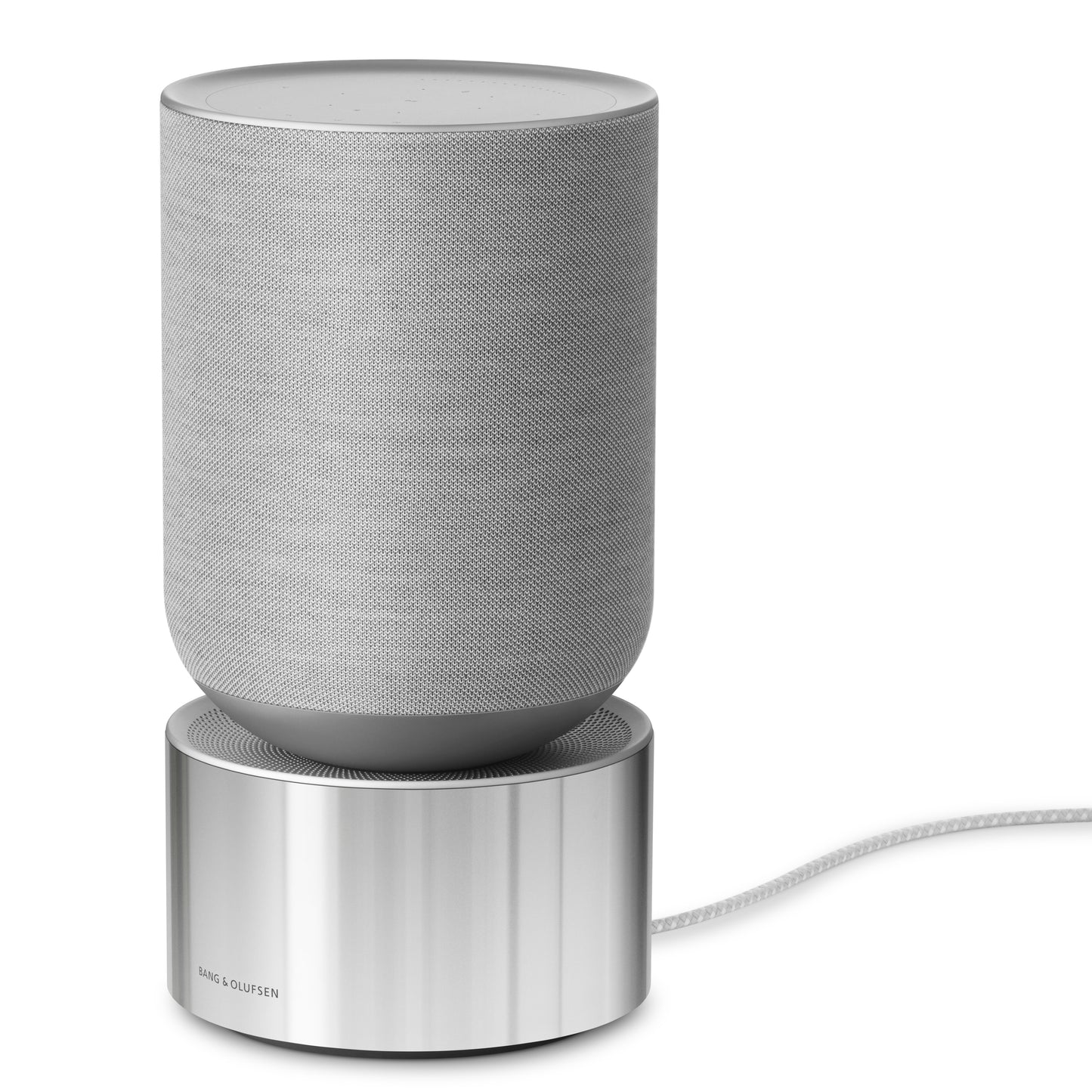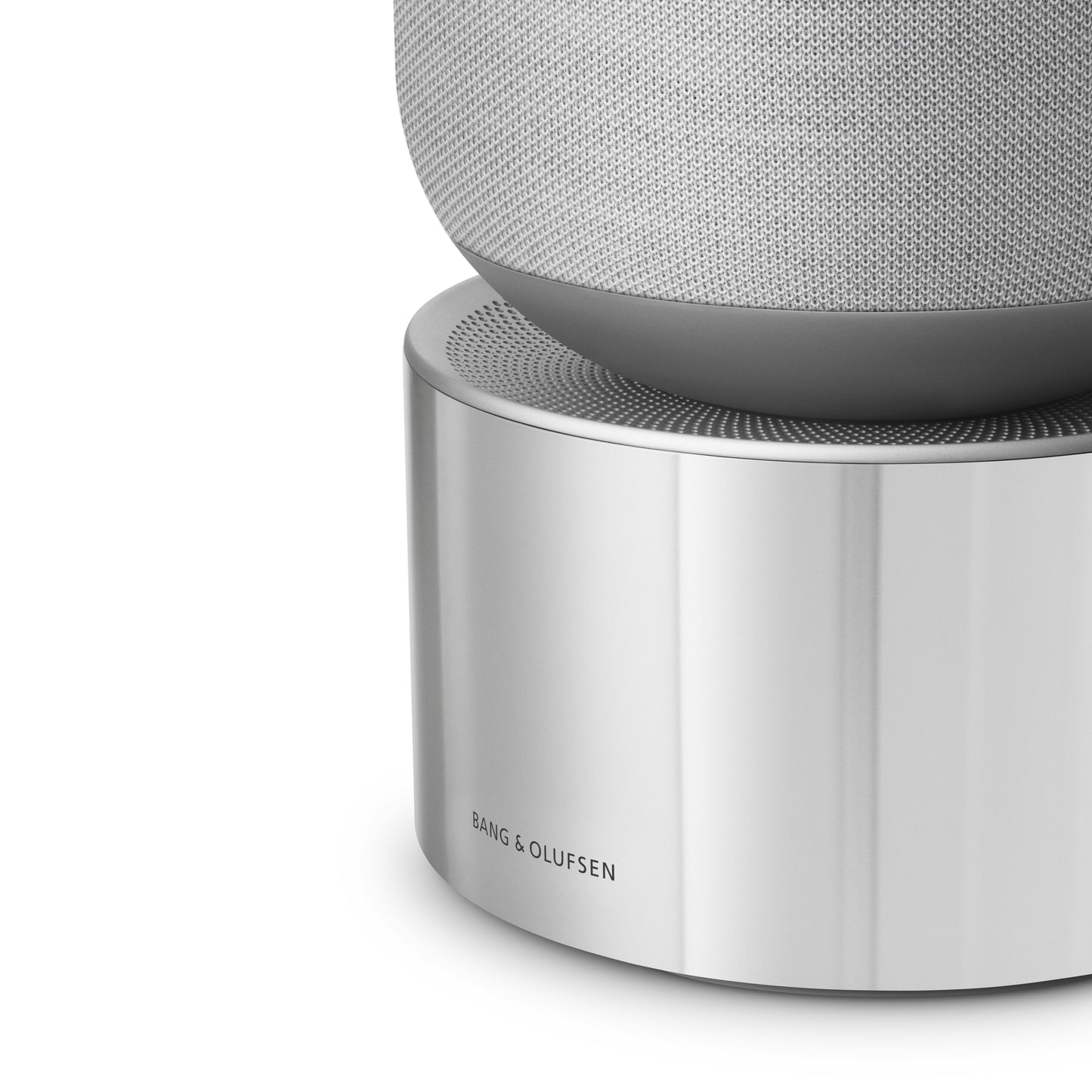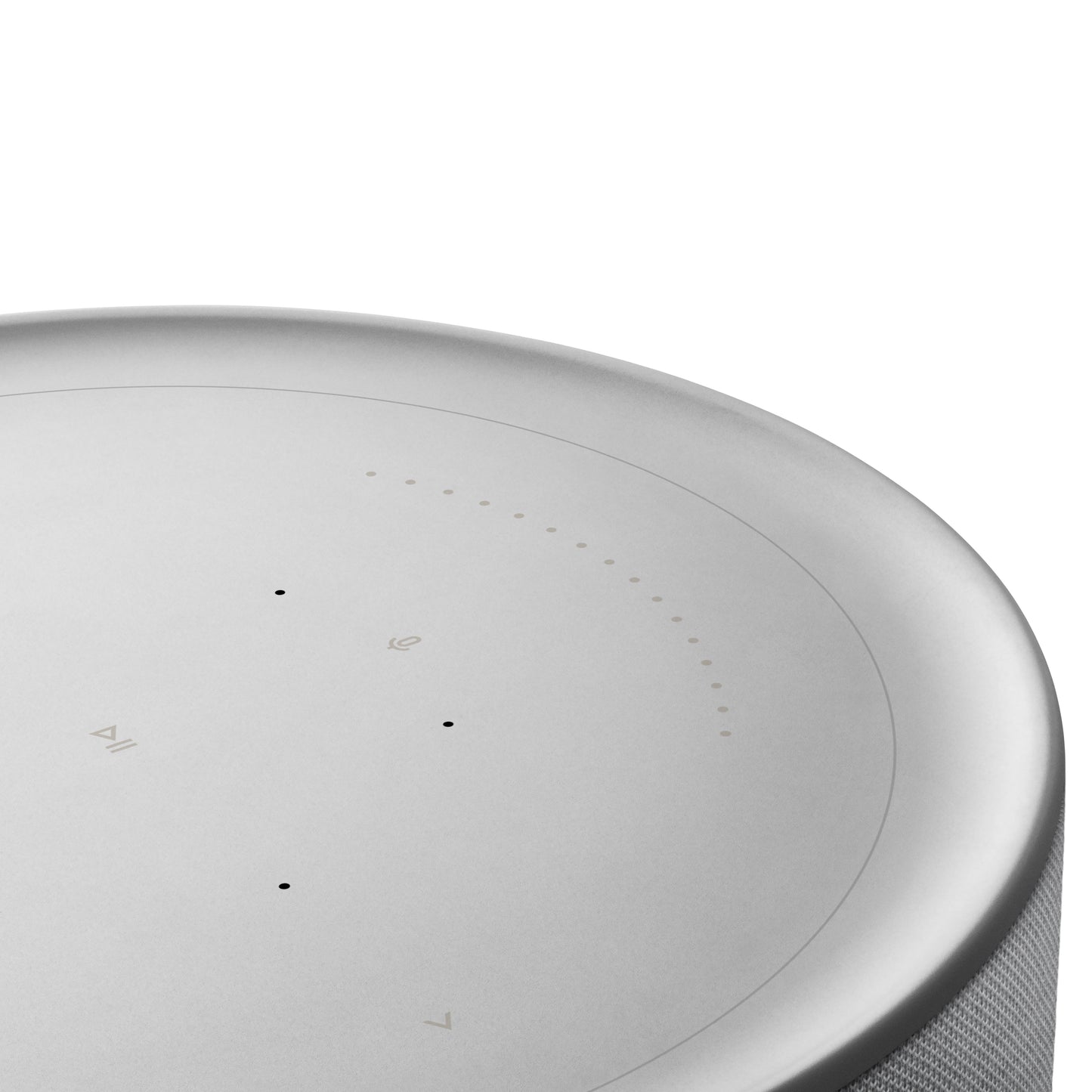 An aesthetically convincing creation of inner beauty.
The Beosound Balance is a wireless speaker with a state-of-the-art audio engine, made for a powerful, dynamic, yet refined sound experience in larger living spaces.
According to its concept, it primarily appeals to design-conscious people who prefer a speaker inspired by aesthetically compelling interior design. One that does not occupy precious living space in your home. Placement directly on the wall is ideal for achieving an optimal listening experience, whether in a room-filling or focused audio mode.
Inspired by interior design, the Beosound Balance is a manifestation of the perfect balance between elegant yet accessible beauty and pristine, pure sound quality, thanks to its soft and carefully selected materials such as natural, solid oak wood, seamlessly woven textile fabric and precision-crafted aluminum components.
With its form clearly divided into two parts, the luxurious design of the Beosound Balance takes on the character of a furnishing object, with the soft silhouette of the upper part balancing gracefully on a base of natural wood. Rooted in Scandinavian minimalism, the simplicity of this design stands in stark contrast to its powerful, yet beautifully balanced sound.
Outer beauty. Advanced sound quality.
When developing the Beosound Balance, attention was paid to optimal proportions, so that it can be placed in a prominent position and show off. You can position it so that it fits perfectly into your interior design and always provides a, the highest standards of sound quality.
When placed in a position above the floor and close to the wall, the Beosound Balance emits carefully regulated sound beams that provide a clear sound experience towards the front, while the sound is intensely amplified at the back. This results in a sound experience of impressive dimensions compared to the size of the speaker.
Thanks to its unique configuration of seven drivers, the Beosound Balance provides tight, powerful bass response and a wide soundstage, creating a truly room-filling sound. Thanks to its sound bundling technology, the Beosound Balance can also develop directionality that enables focused listening at different positions - all in one package.
Free choice.
In recent years, technology giants such as Apple and Google have begun to offer multi-room technologies in line with industry standards, which B&O embraces as part of its commitment to providing customers with choice.
The high-quality multi-room sound experiences built on these important standards offer numerous benefits:
They are compatible across brands, so you can easily enjoy your first Bang & Olufsen product in the context of your existing home installation. The decision to become a new member of the Bang & Olufsen family is an easy one. The TV experience is now also increasingly being included, an area in which B&O pioneered work back in the 1980s. They are not tied to specific music services or apps, so you as a user can continue to enjoy the user interface of your favorite apps. They can be combined with Smart Home functions and support the rapid development of technology and formats in this area.
Bang & Olufsen was among the first to open up to these important technology standards to have. Today, B&O has the widest range of premium audio and video products compatible with Airplay 2 and Chromecast, and they are working to ensure that their products will support even more standards.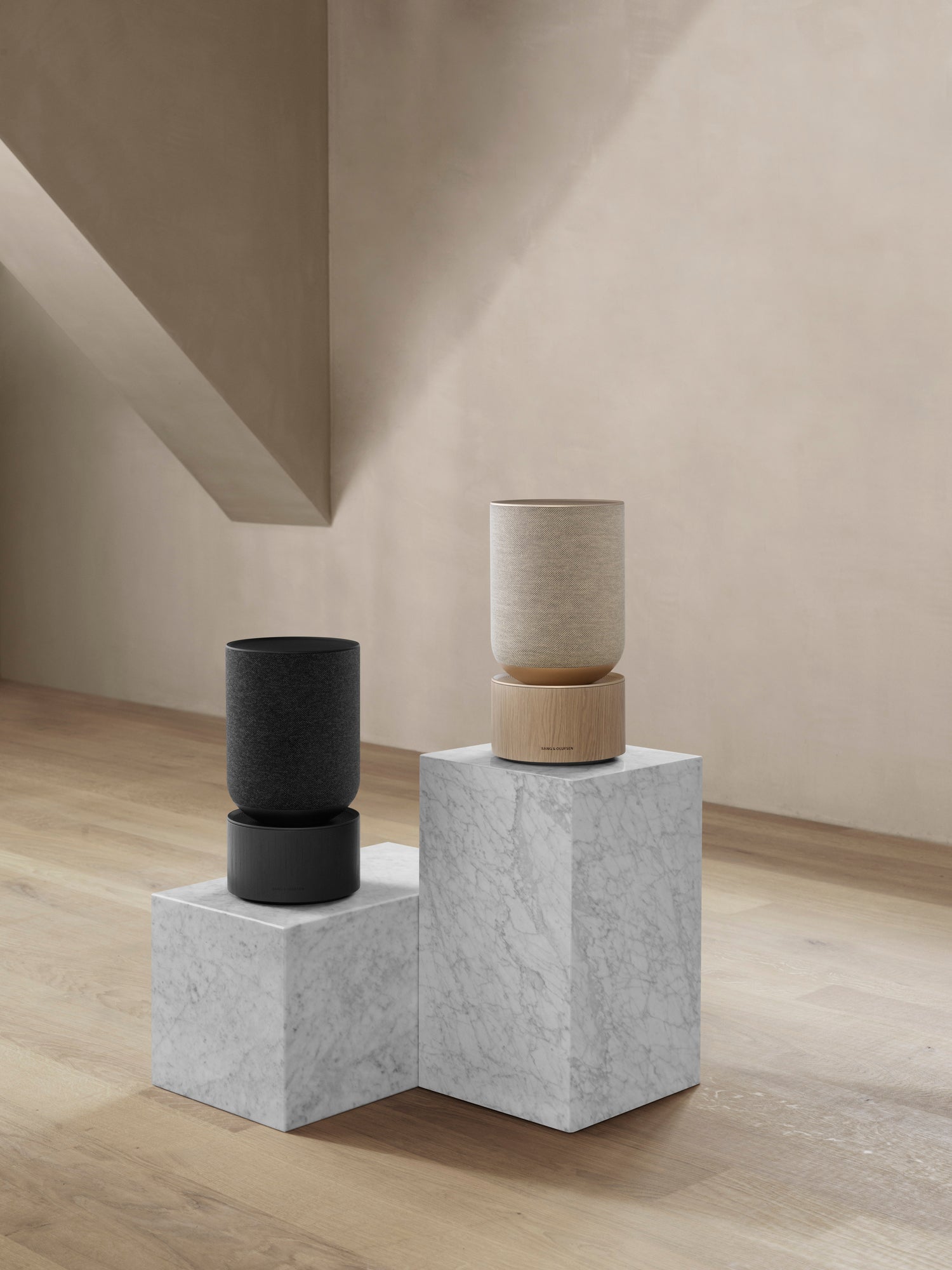 Airplay 2 and Chromecast will tie everything together in the future.
Bang & Olufsen has always found a way to ensure that a product will last and function in the customer's home for a long time, challenging the limits set by product obsolescence. Therefore, all existing products will remain Beolink-equipped and will of course continue to receive regular software updates.
The Beosound Balance will be launched without Beolink, but will still be able to seamlessly interact with the entire portfolio of numerous Flexible Living speakers as well as TV audio products via Airplay 2 and Chromecast.
Of course, existing customers can continue to use Beolink on their currently used devices, but if they connect a Beosound Balance to the system, we recommend using Airplay 2 or Chromecast. With AirPlay 2 or Chromecast, you have the freedom of choice as they can listen to music from their preferred music provider and continue to use their favorite app.