Select the color of the speaker and a cover here. You can choose to place BeoLab 18 on the floor or on a wall. The price refers to a pair of BeoLab 18 speakers in the configuration of your choice.
Regular price
€7.500,00 EUR
Regular price
Sale price
€7.500,00 EUR
Unit price
per
Sale
Sold out
In stock: delivery time 3-7 working days
View full details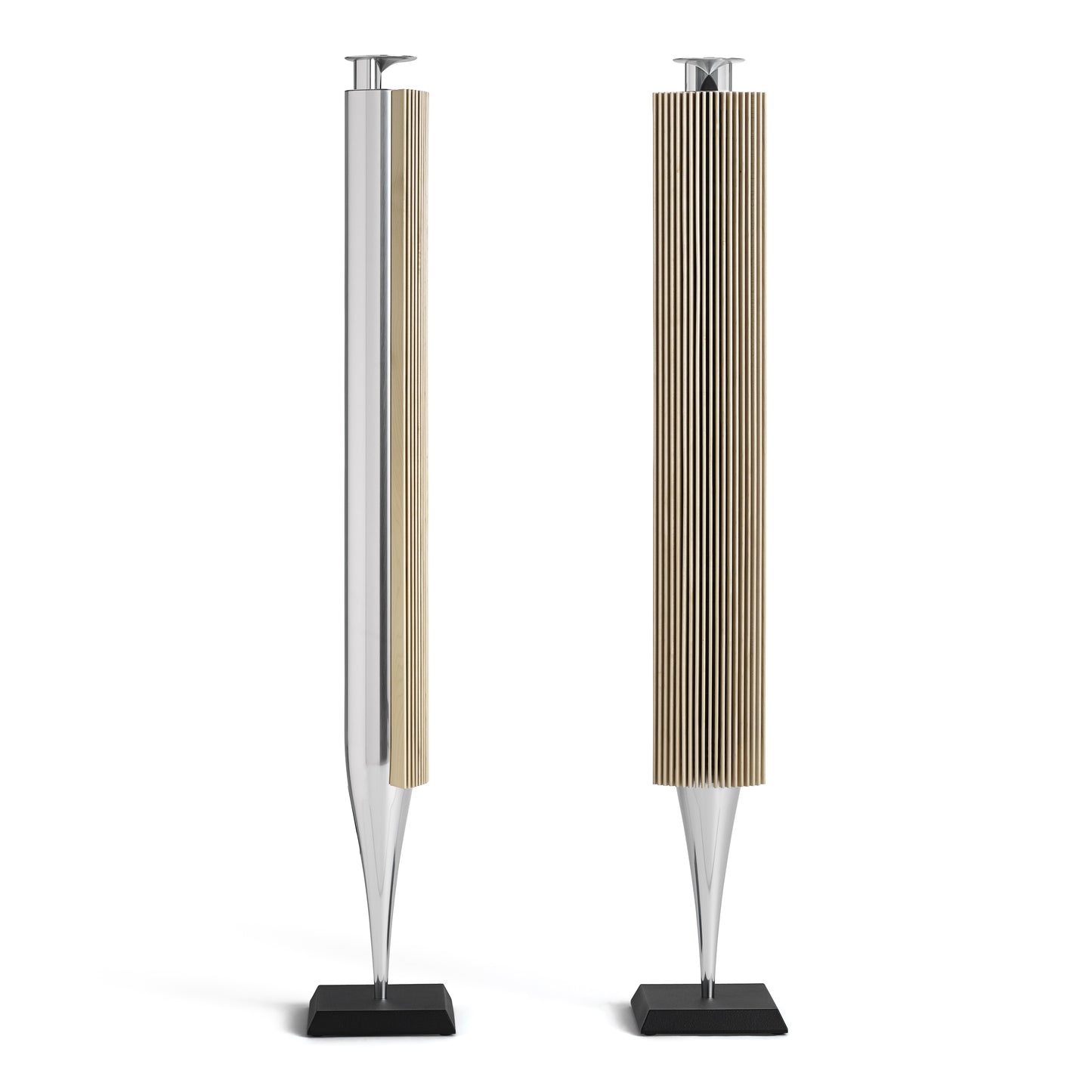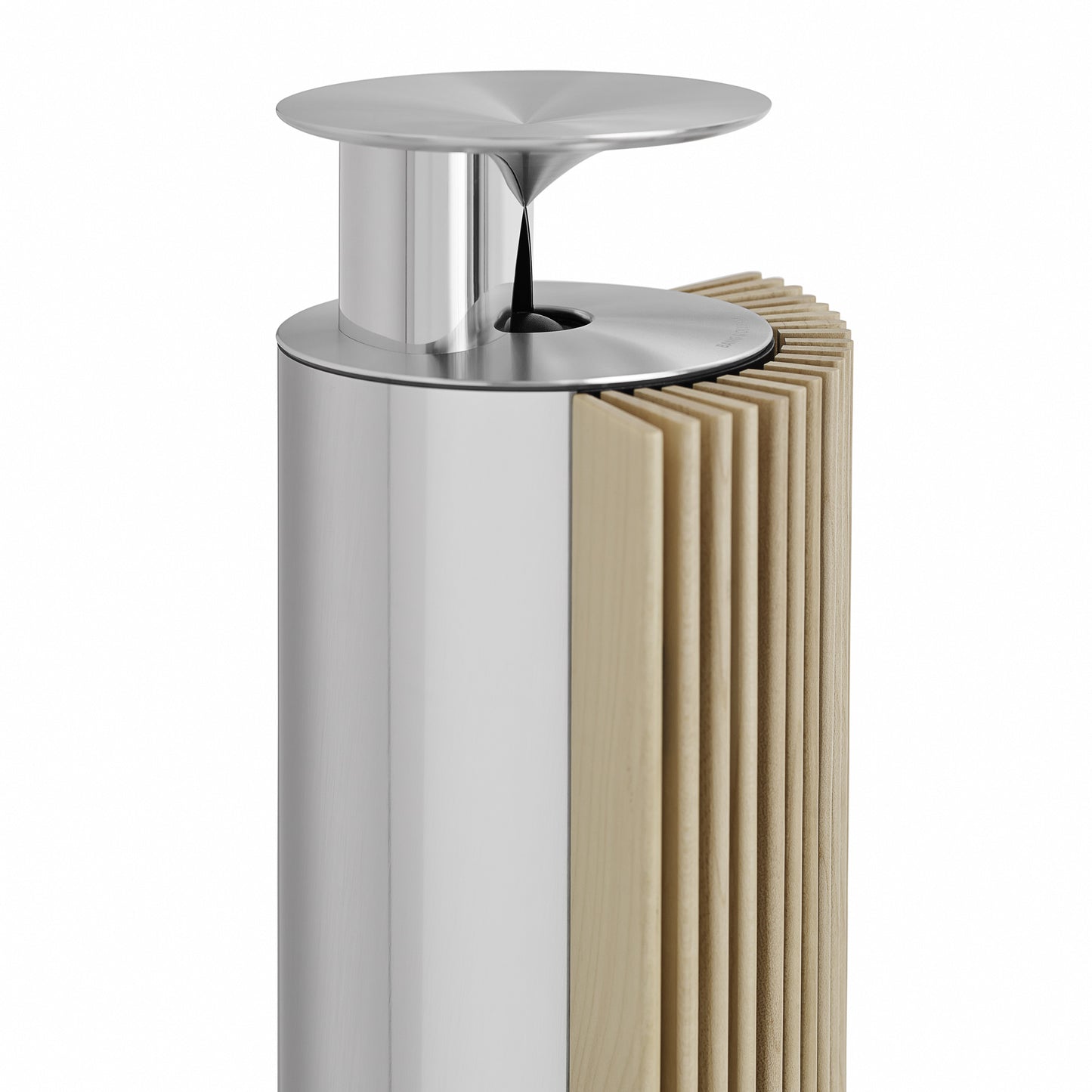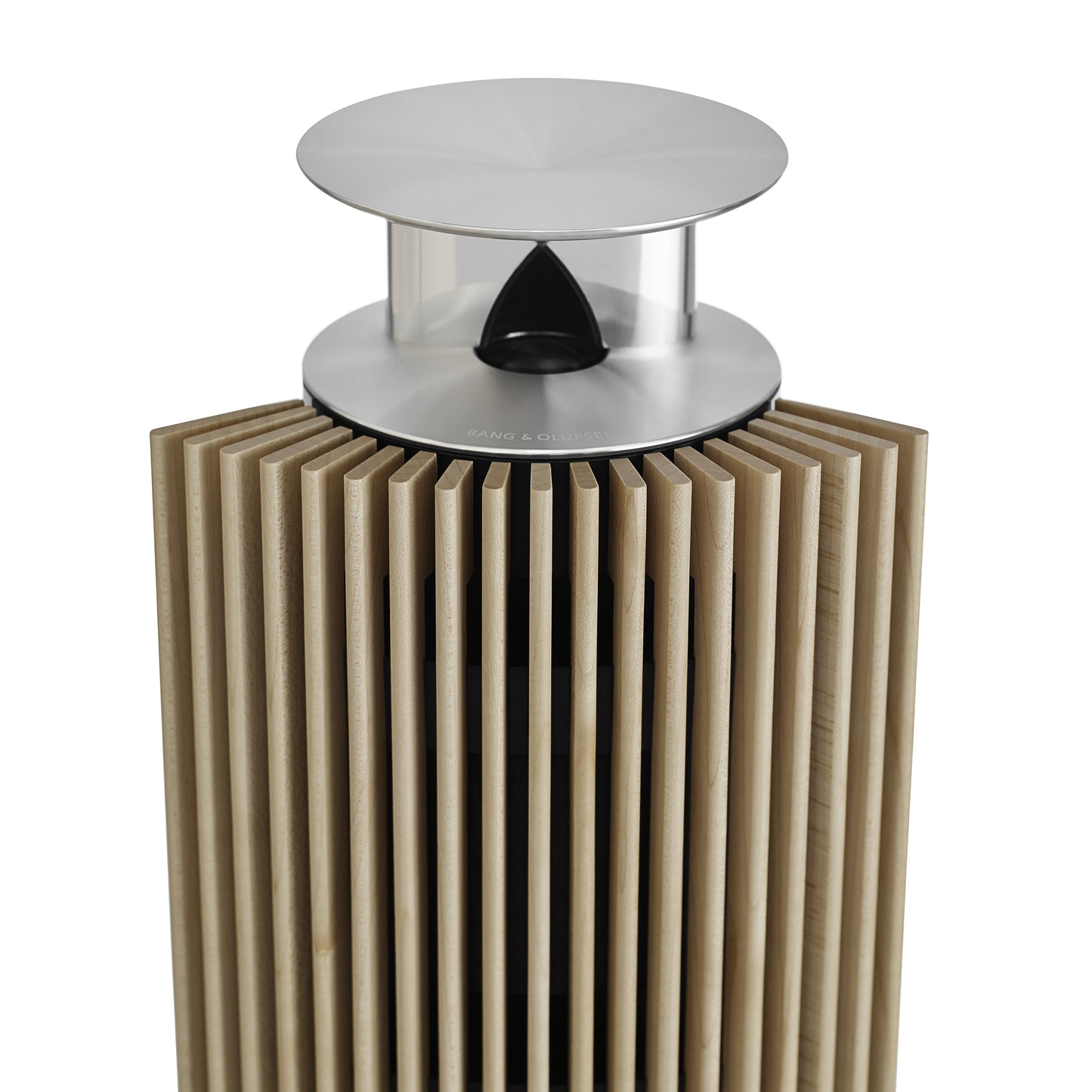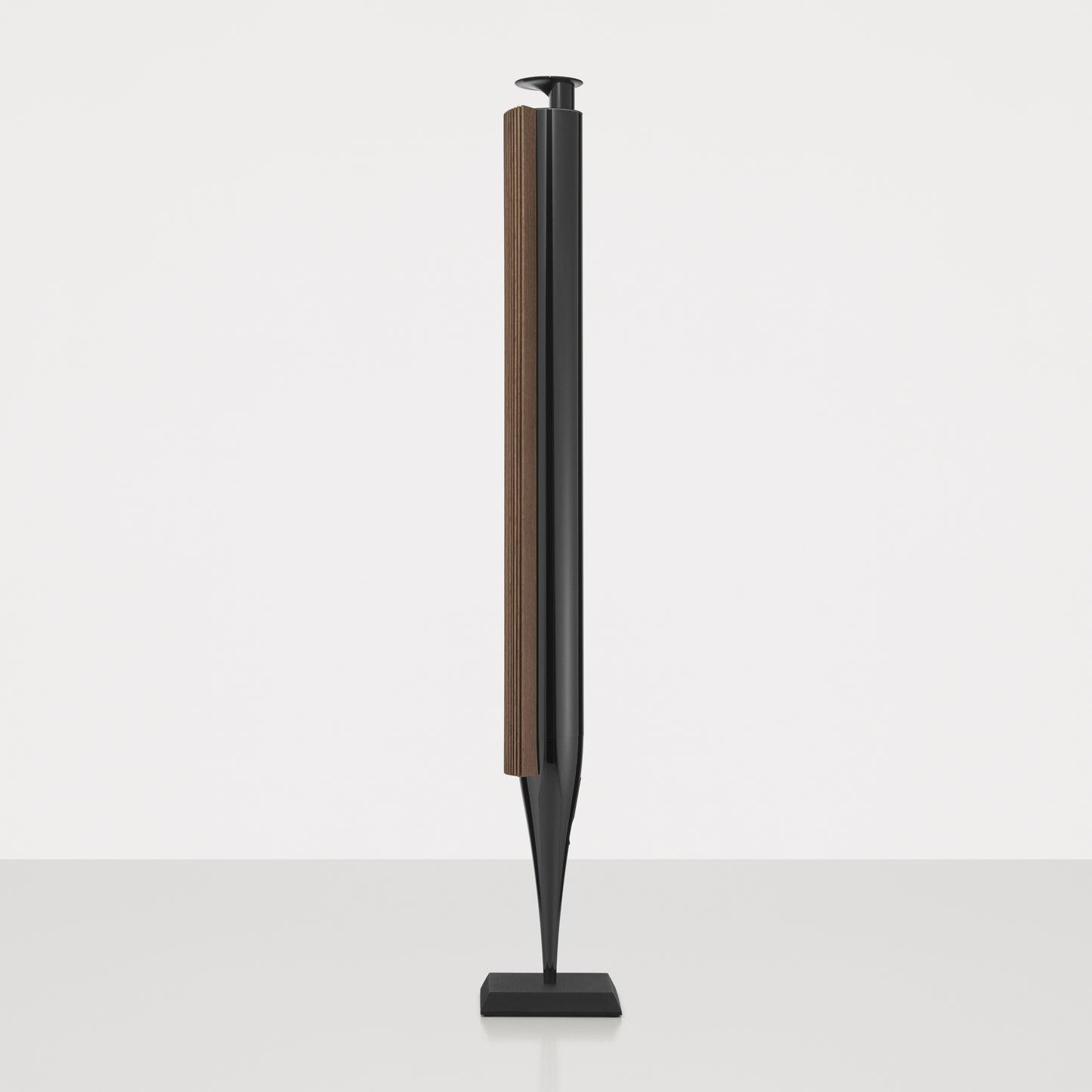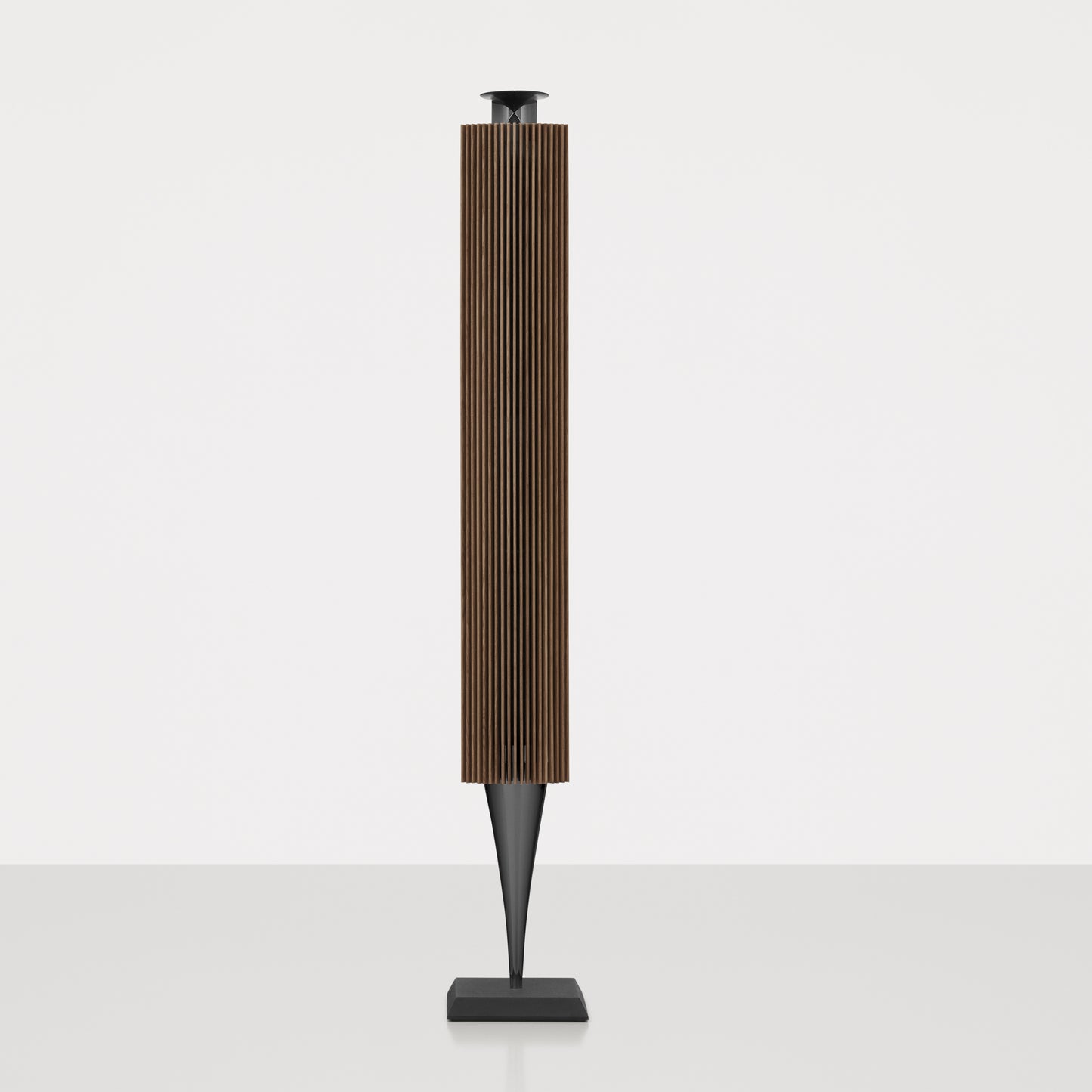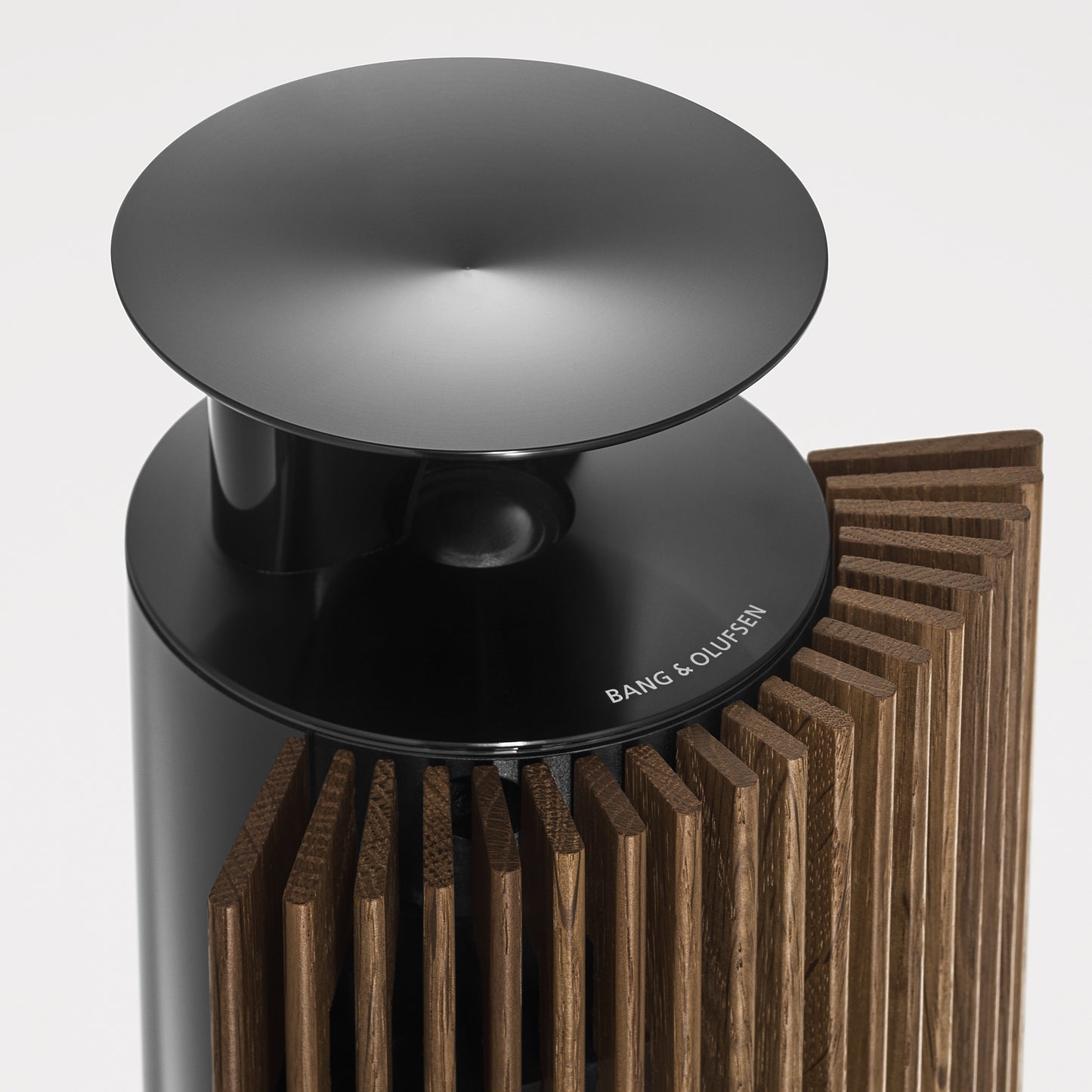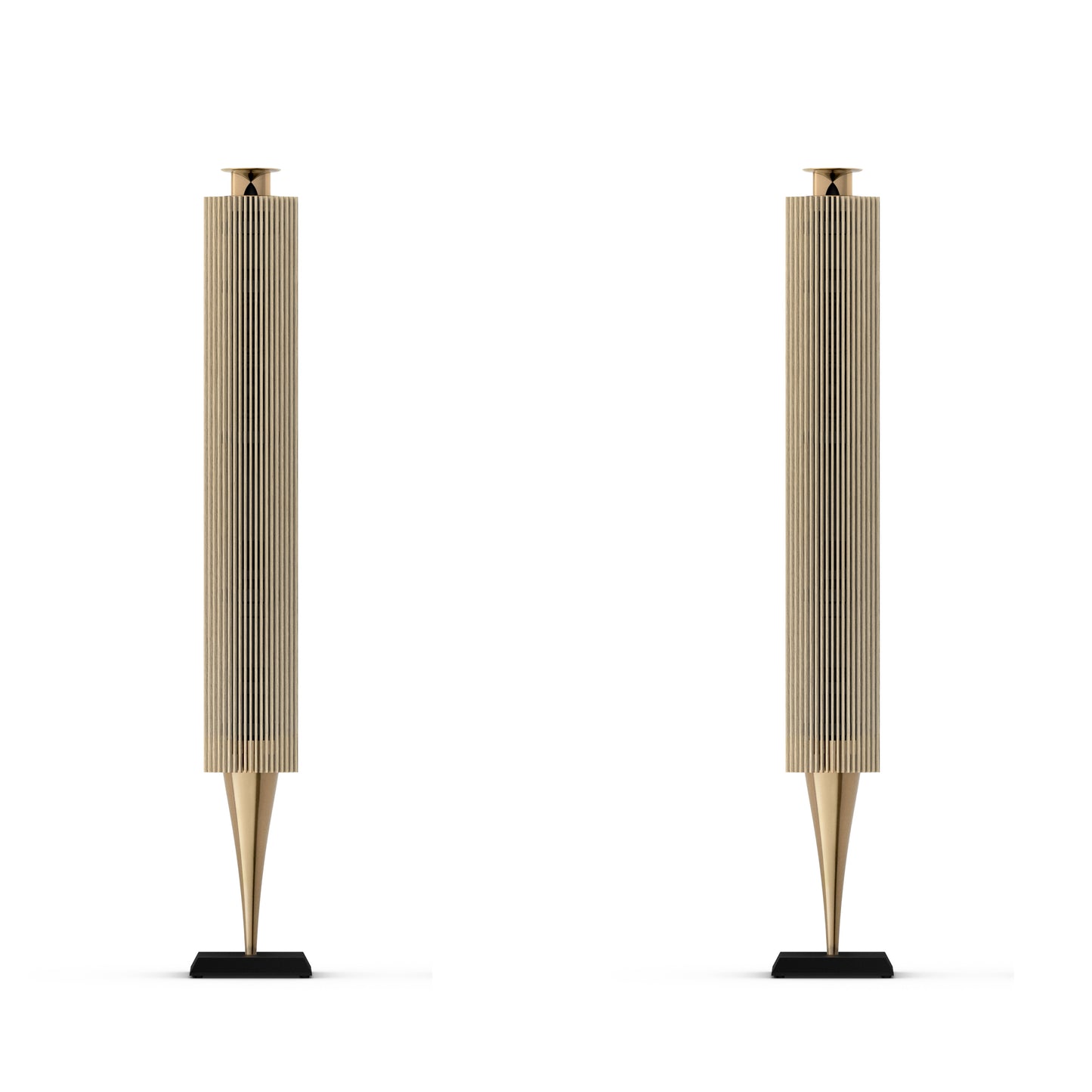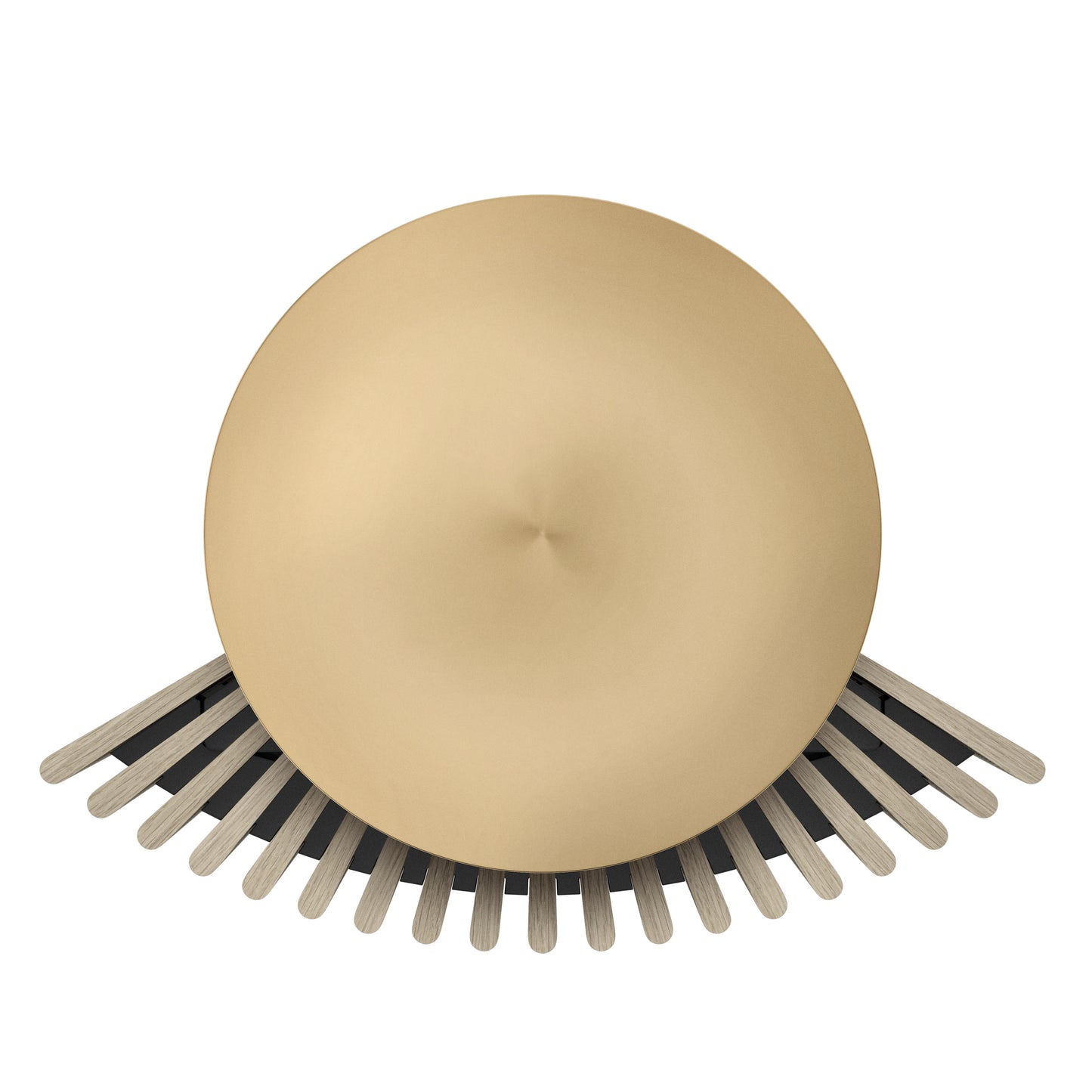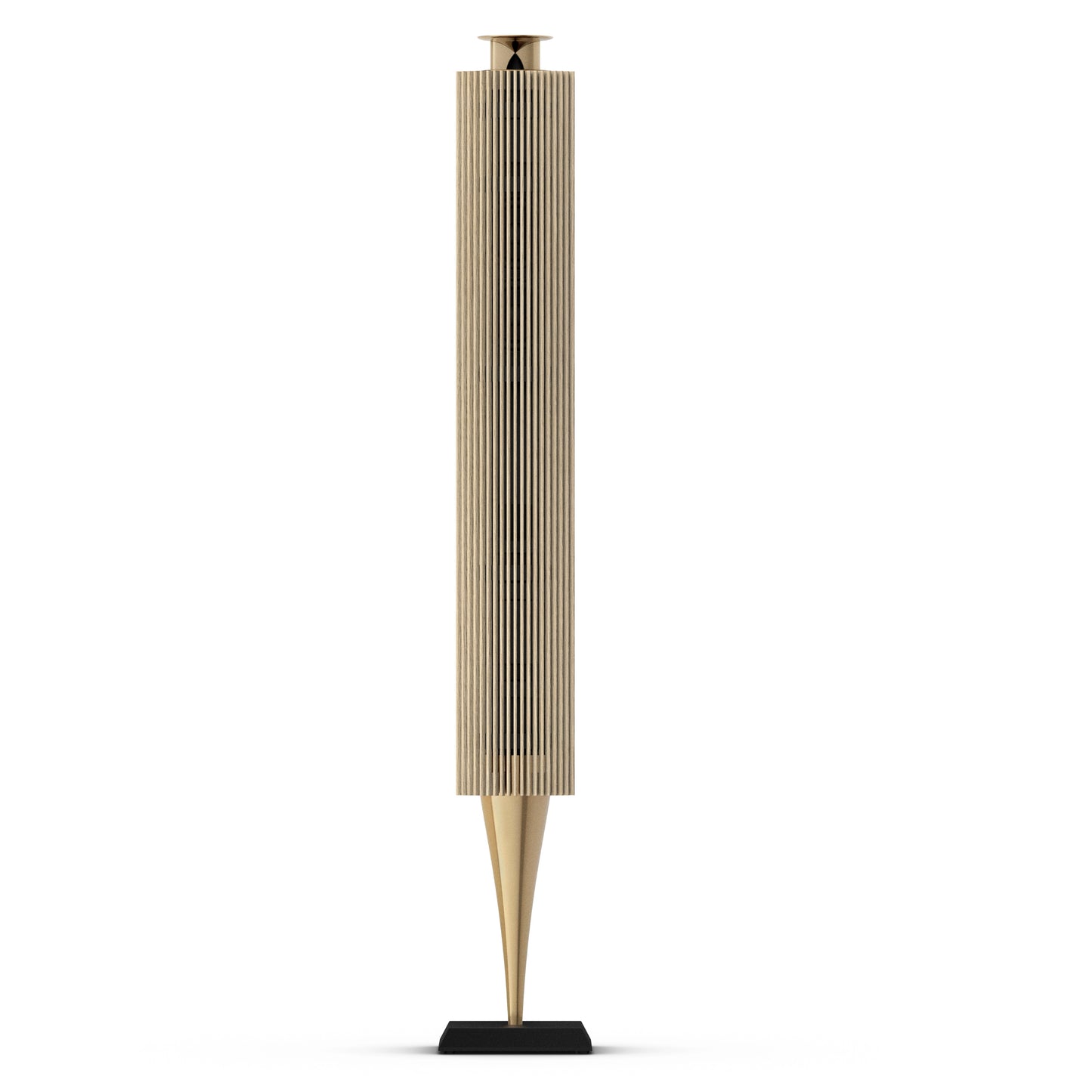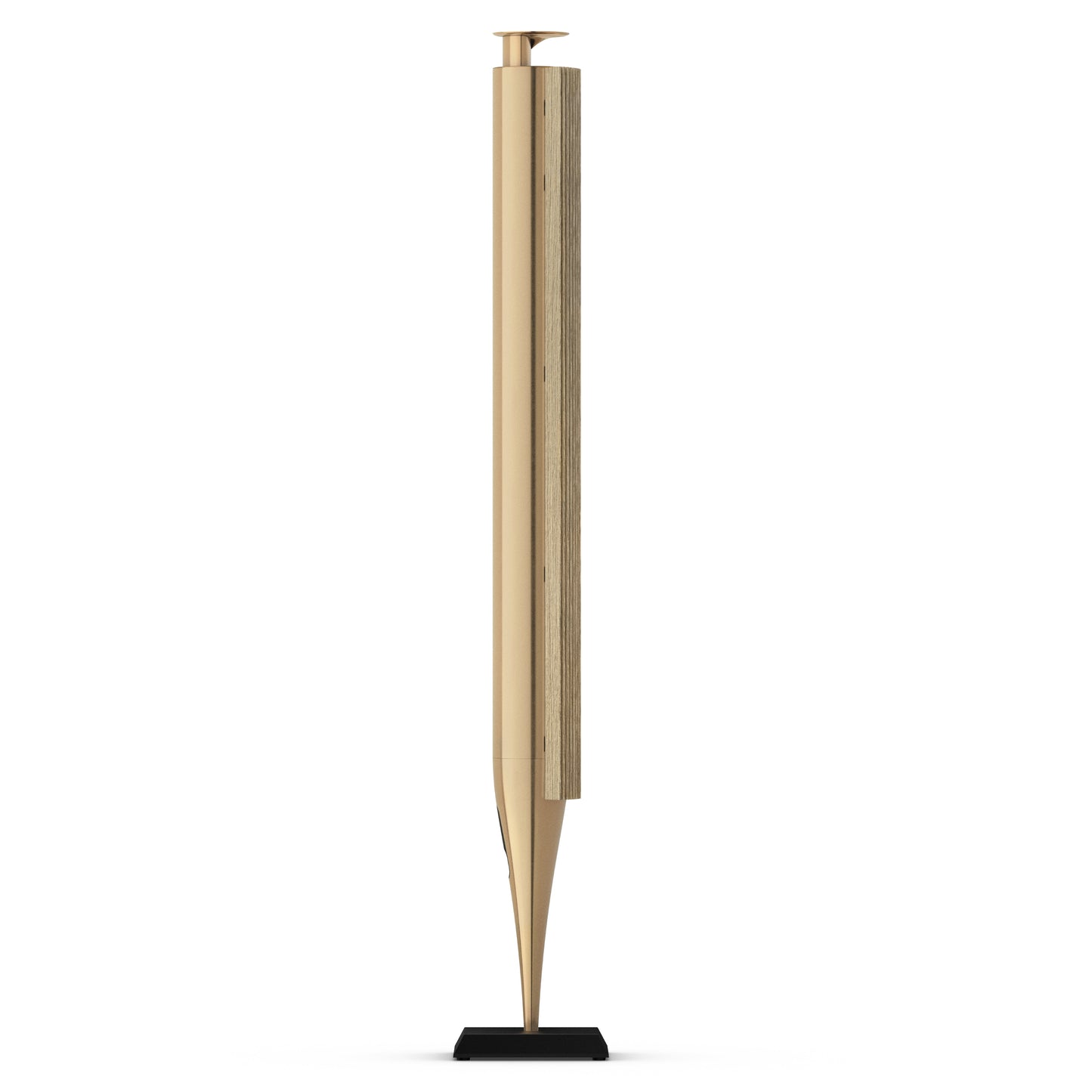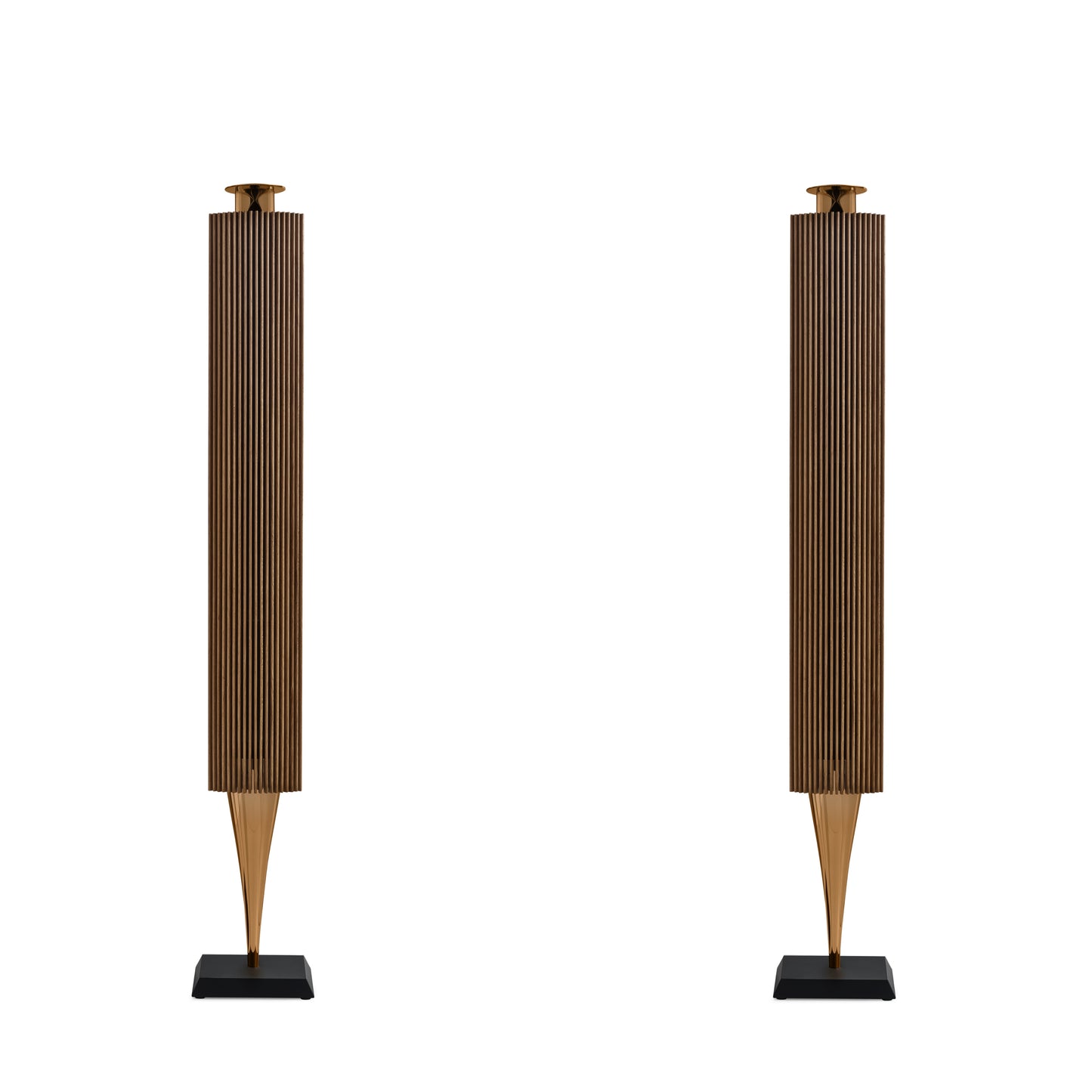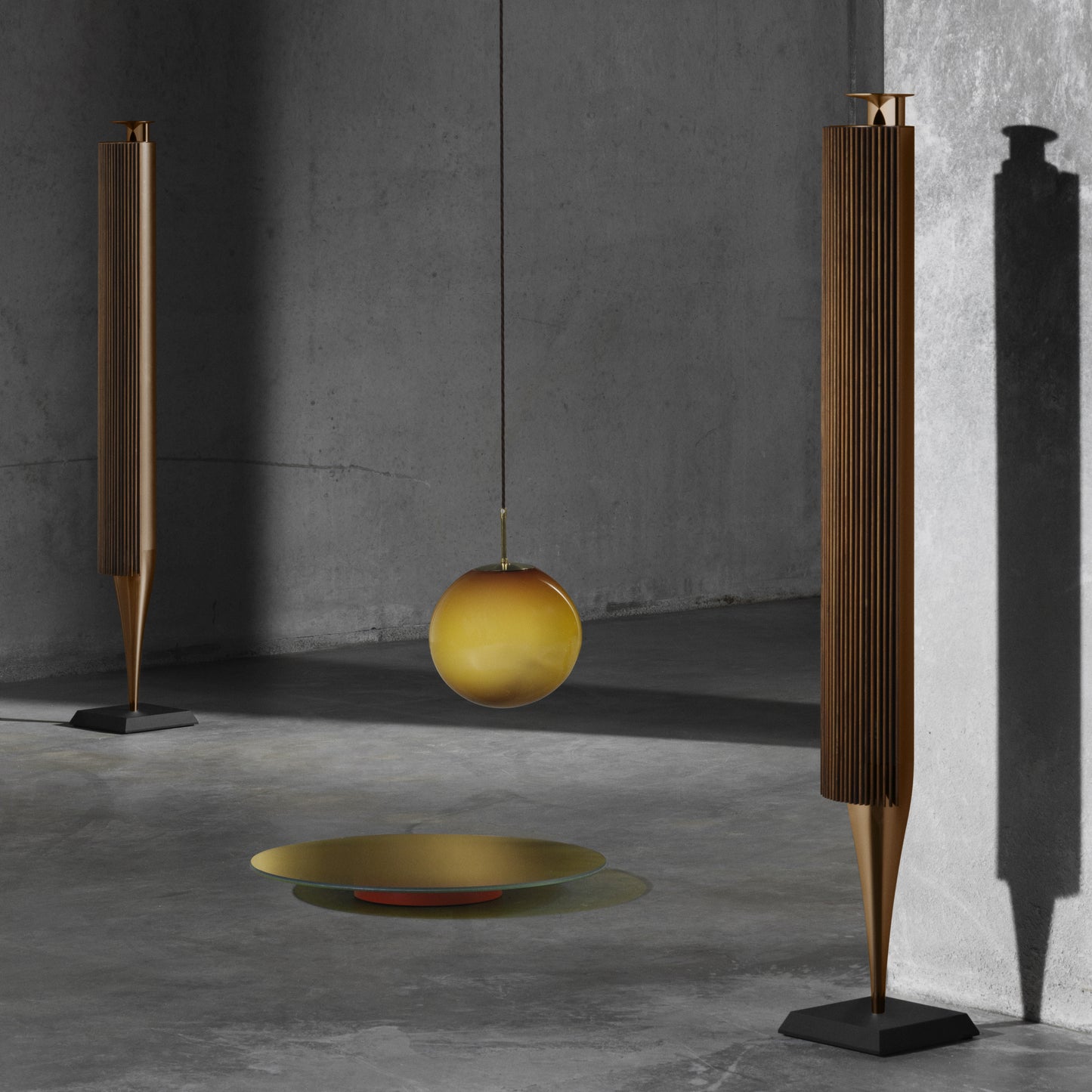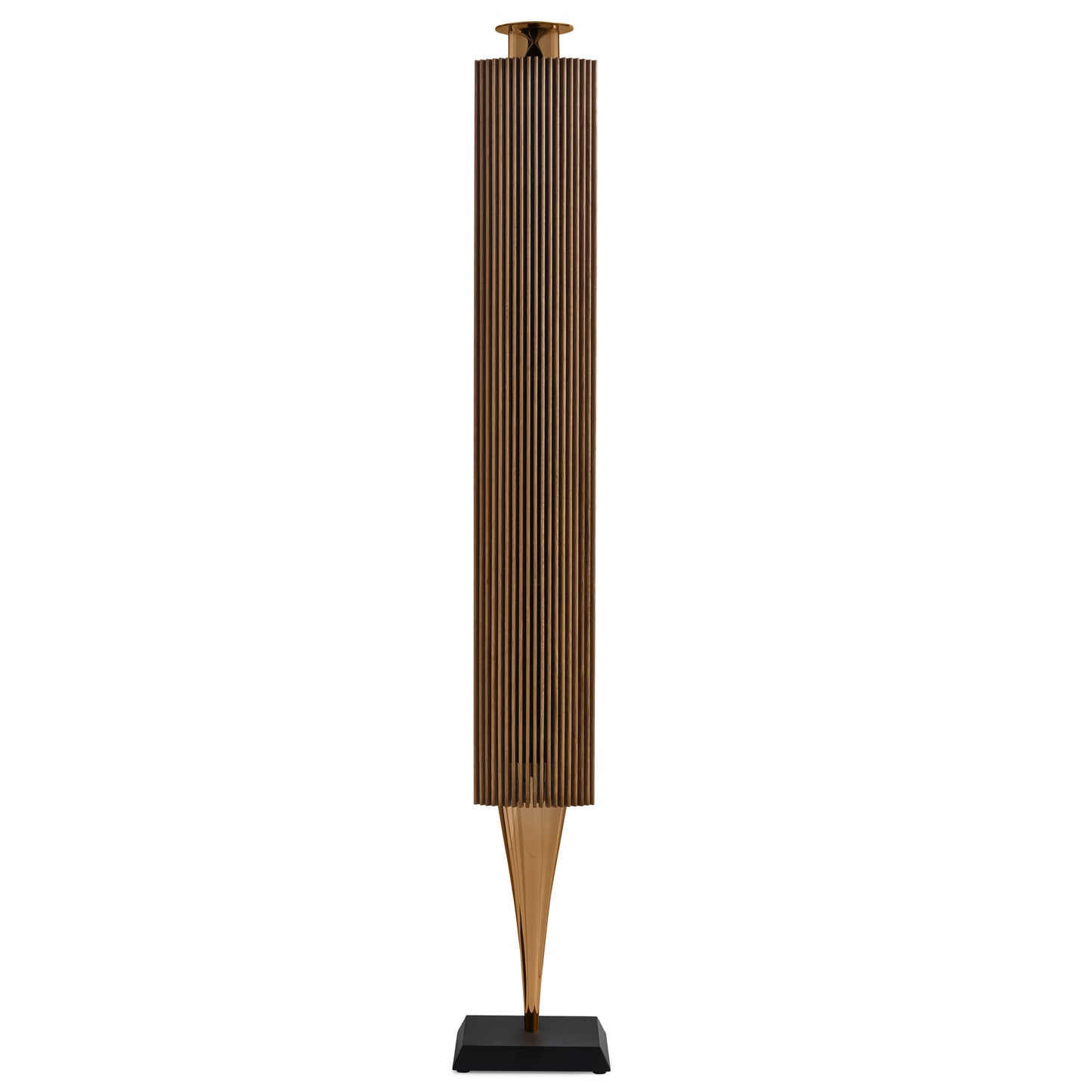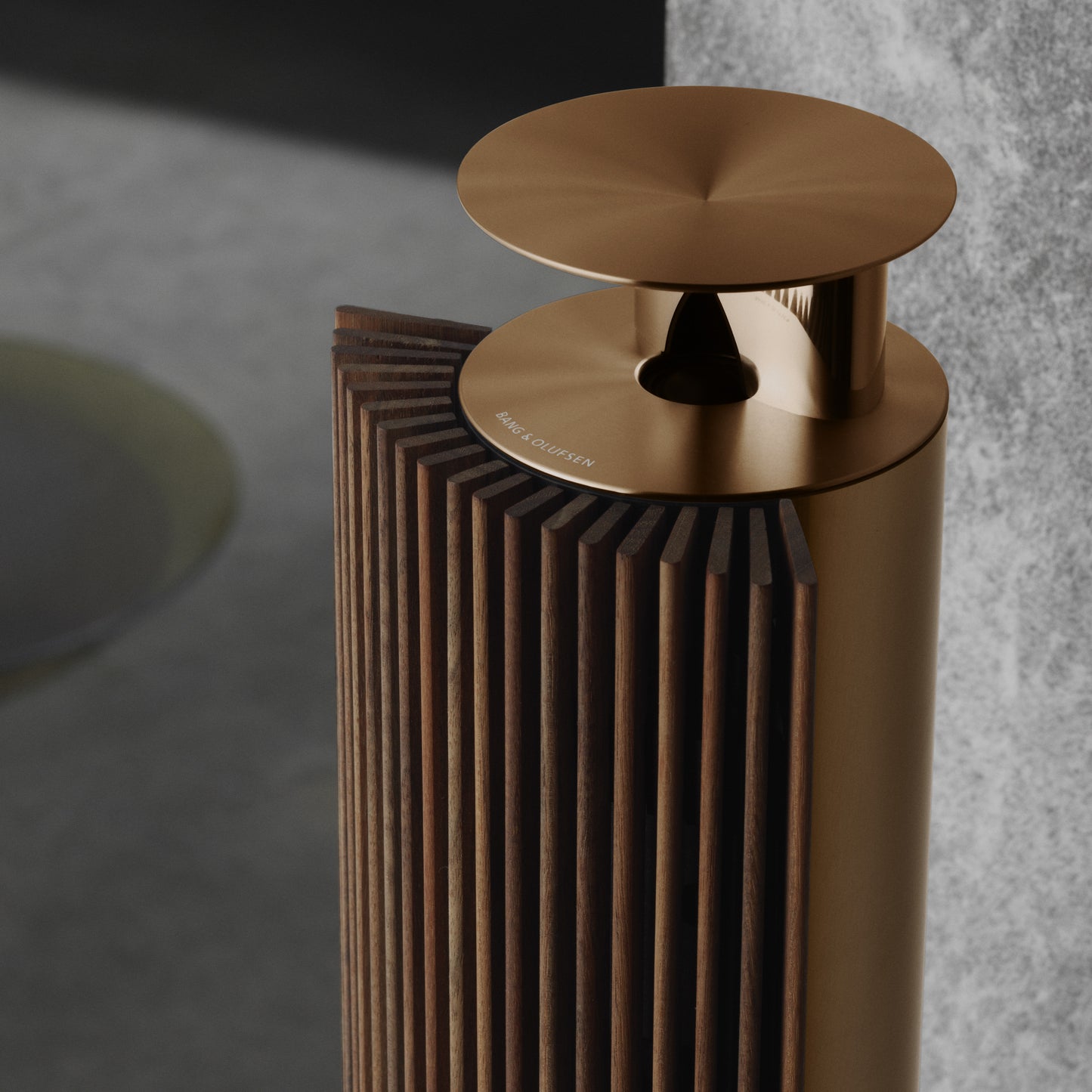 A tribute to the design icon.
The BeoLab 8000 is the most coveted loudspeaker in the history of Bang & Olufsen. BeoLab 18 pays homage to this iconic design from 1992. It integrates brand new components as well as a revised Digital Sound Engine and impresses with its new optimized design. BeoLab 18's design is particularly pronounced in the Scandinavian oak finish. The speaker uses the new WiSA standard for wireless multi-channel sound systems, making it easier than ever to fill a room with stunning sound. BeoLab 18 is the pinnacle of acoustic perfection and as such embodies the tradition of authentic sound reproduction that has been a Bang & Olufsen hallmark since 1925. BeoLab 18 is a timeless loudspeaker that will be enjoyed by generations to come. It is made of fine materials with uncompromising attention to detail.
Form follows function.
So the speaker balances on a cone of extruded aluminum that seems to barely touch the ground, whether it's attached to the wall or standing rock solid on the cast-iron floor base. Twenty-one slats wrap around the speaker to open it up to the eye and ear. And thanks to Bang & Olufsen's distinctive tweeter in the form of an acoustic lens that seems to float above the speaker, the listener can move freely around the room and still always be in the so-called "sweet spot." This design, true to the principle of "form follows function," allows Bang & Olufsen to place slats in front of the two main speaker units and still produce crystal clear highs. The combination of wood and aluminum alludes to classic Bang & Olufsen design elements. At the same time, the Danes are making a breakthrough in new wireless technology with this innovative speaker.
Immaculate Wireless Sound
BeoLab 18 is based on the new Immaculate Wireless Sound concept from Bang & Olufsen. Reproducing sound as the artist originally imagined it has long been a Bang & Olufsen hallmark. With Immaculate Wireless Sound (IWS), Bang & Olufsen has succeeded in continuing this tradition of acoustic authenticity and transferring it for the first time into the age of wireless products.
BeoLab 18 is certified according to the new WiSA standard. Thus, it only needs to be connected to the mains with any WiSA-compliant transmitter to establish a wireless connection to a TV set, Blu-ray player or set-top box. Bang & Olufsen's wireless multi-channel solution impresses with interruption- and interference-free sound reproduction as well as flexible and easy operation. Audiophiles can now enjoy their uncompressed 24-bit music recordings wirelessly, and installers and interior designers can set up cinema-quality surround sound systems without any cable clutter.
learn more