Powerful wireless speaker with rich sound, authentic materials and a unique iconic design.
Regular price
€2.199,00 EUR
Regular price
€3.099,00 EUR
Sale price
€2.199,00 EUR
Unit price
per
Sale
Sold out
In stock: delivery time 3-7 working days
View full details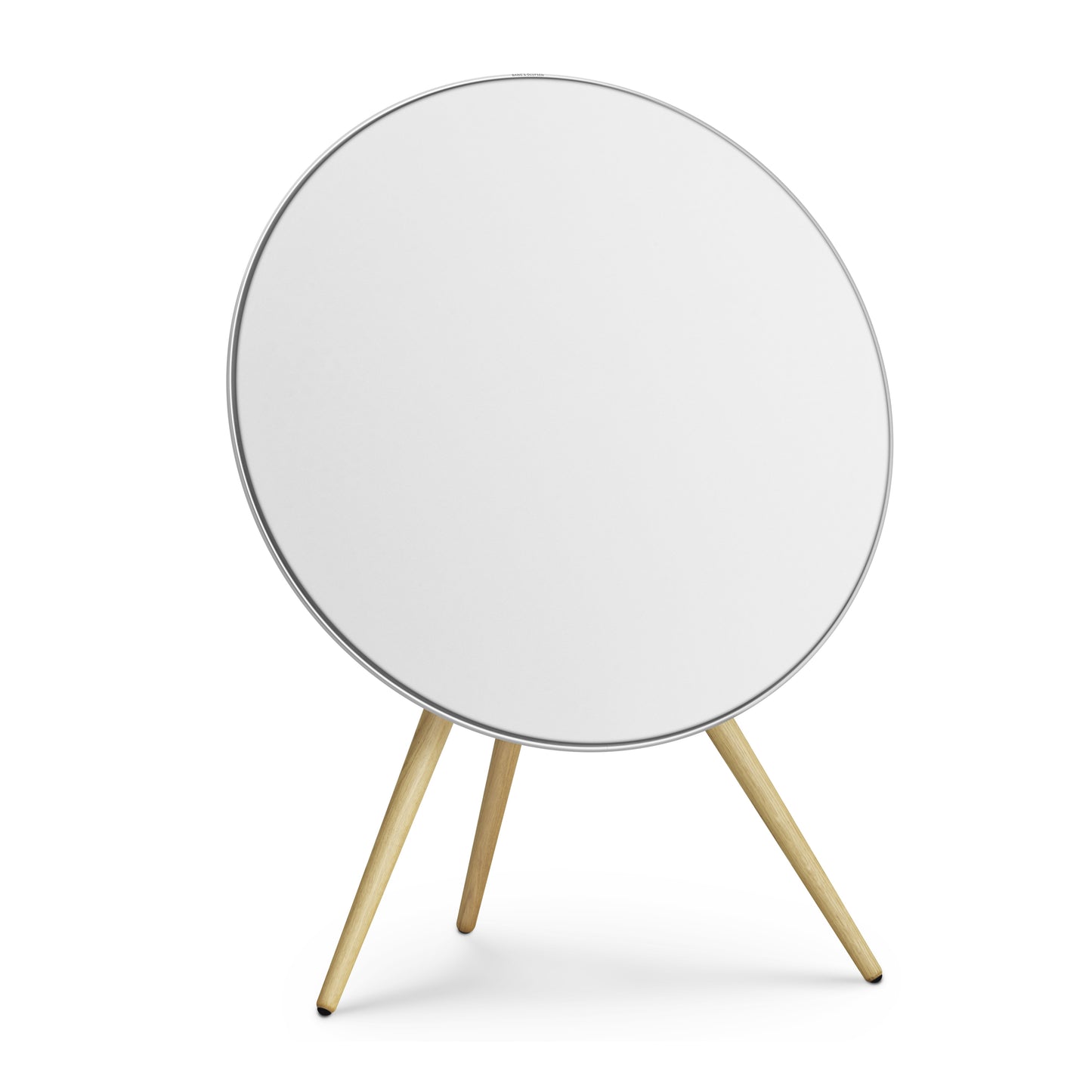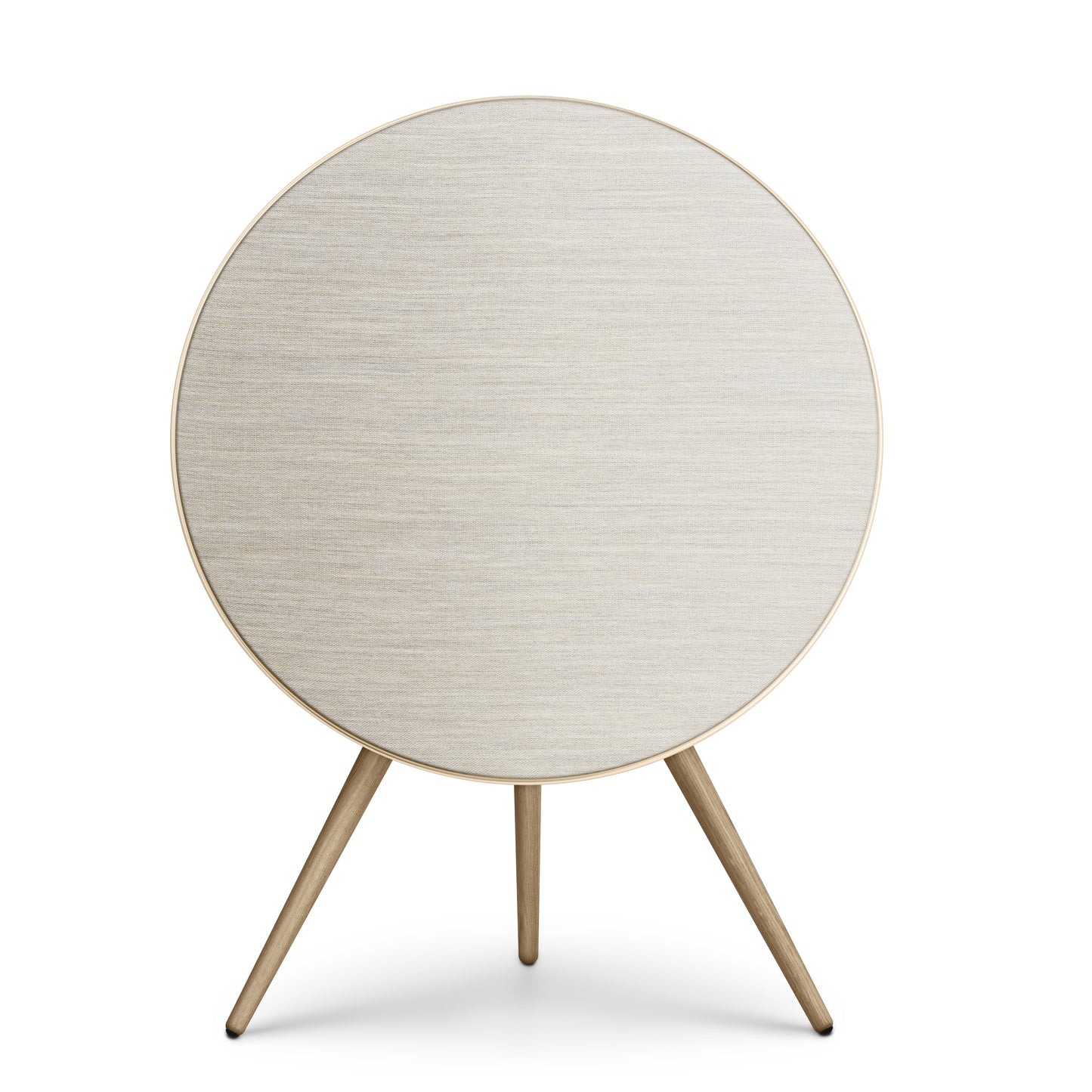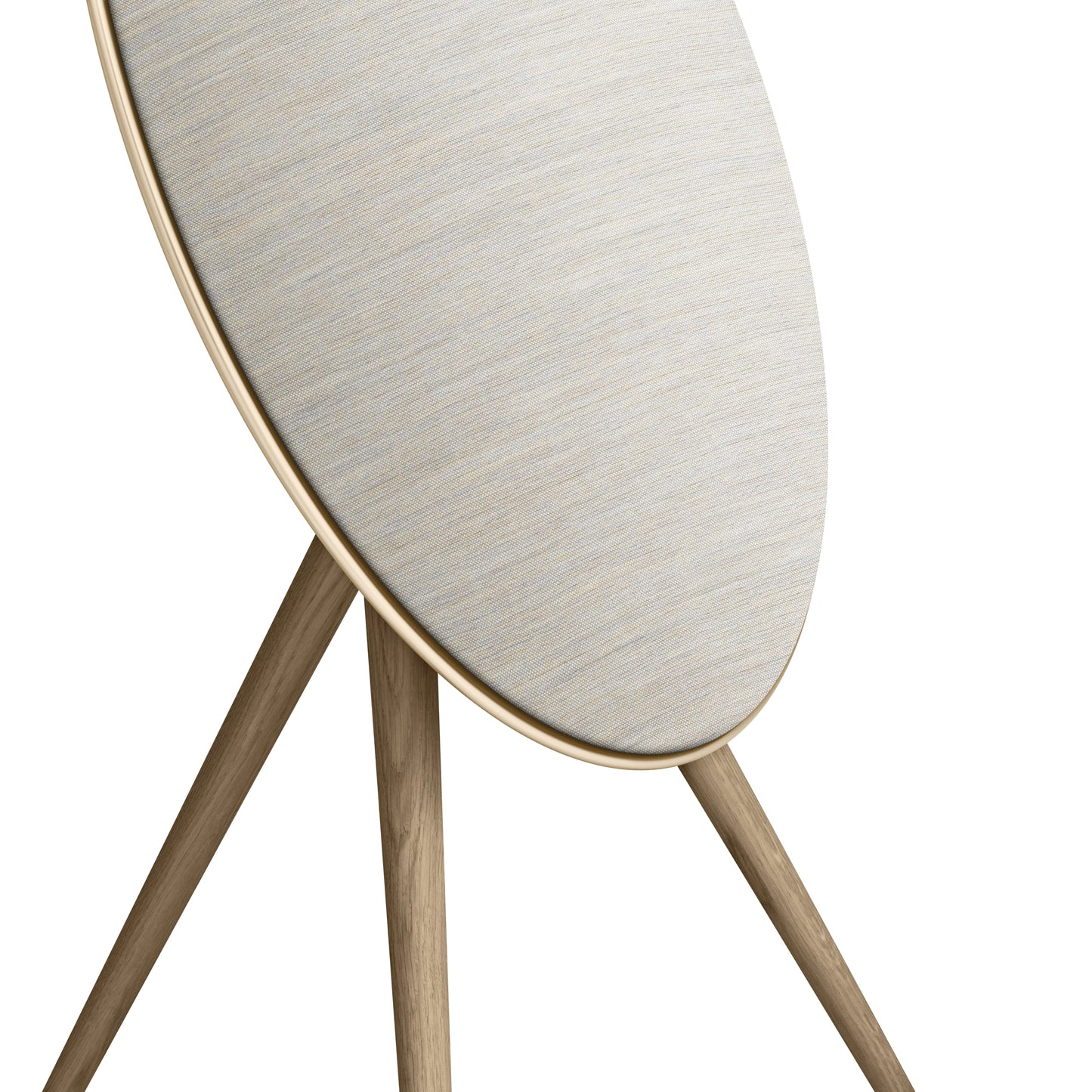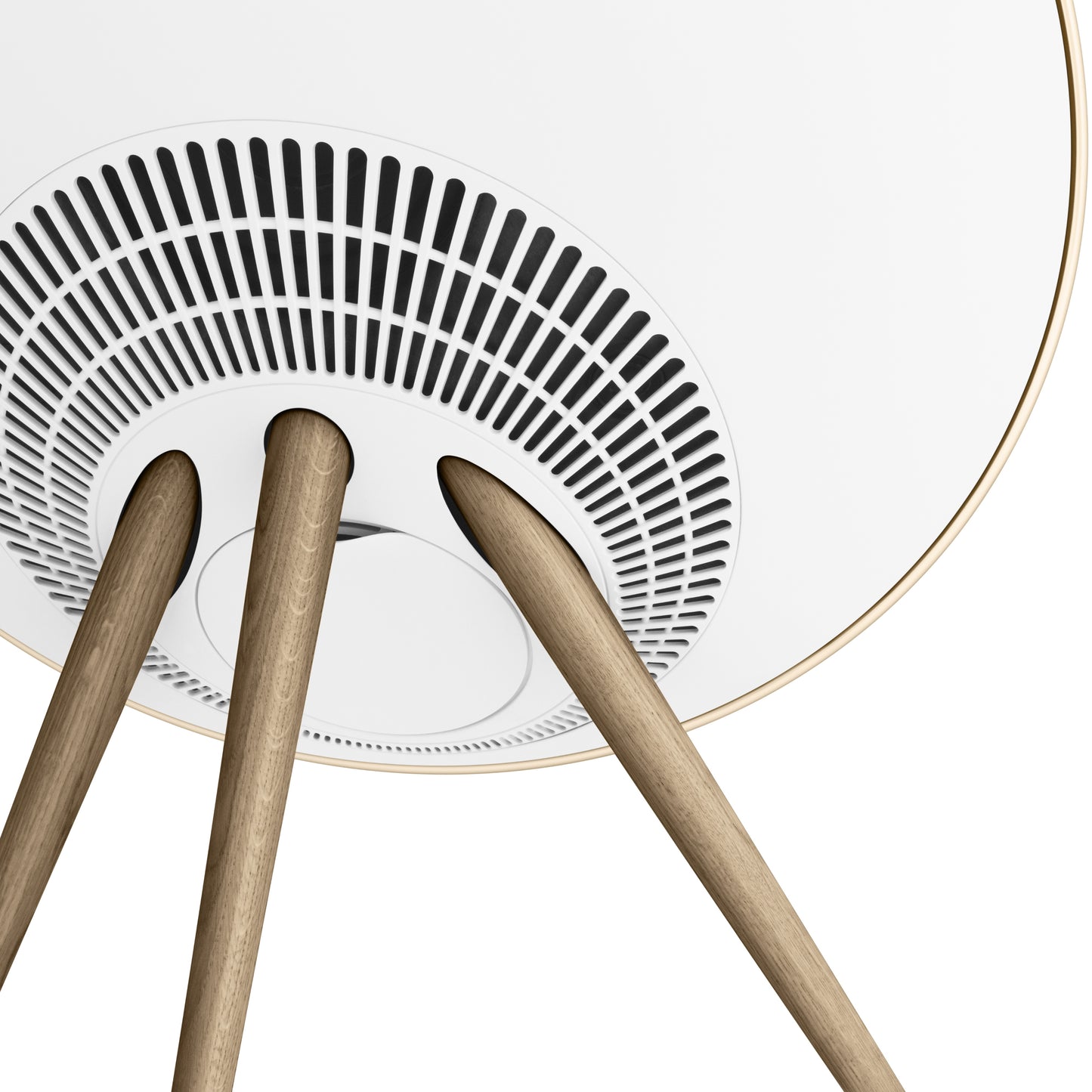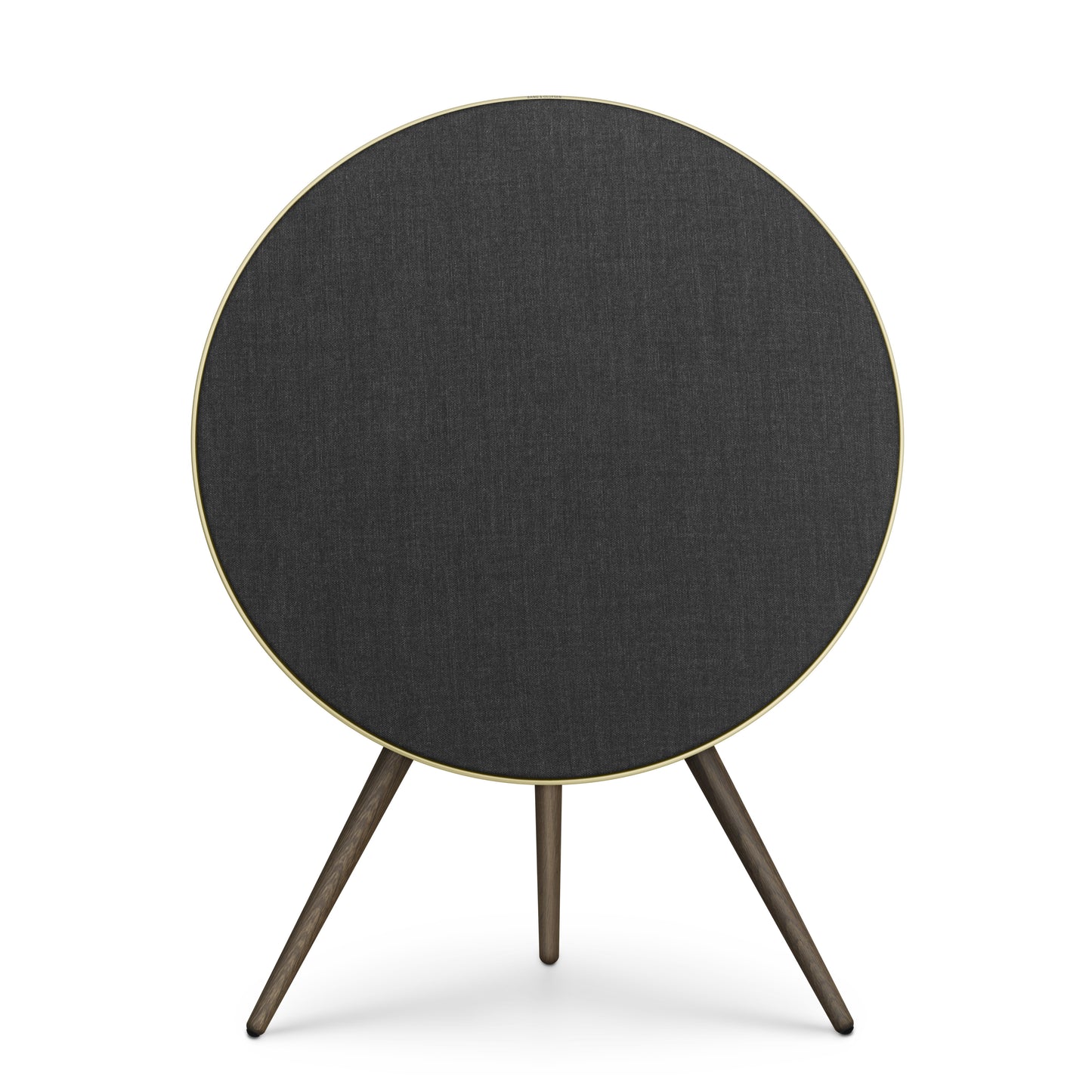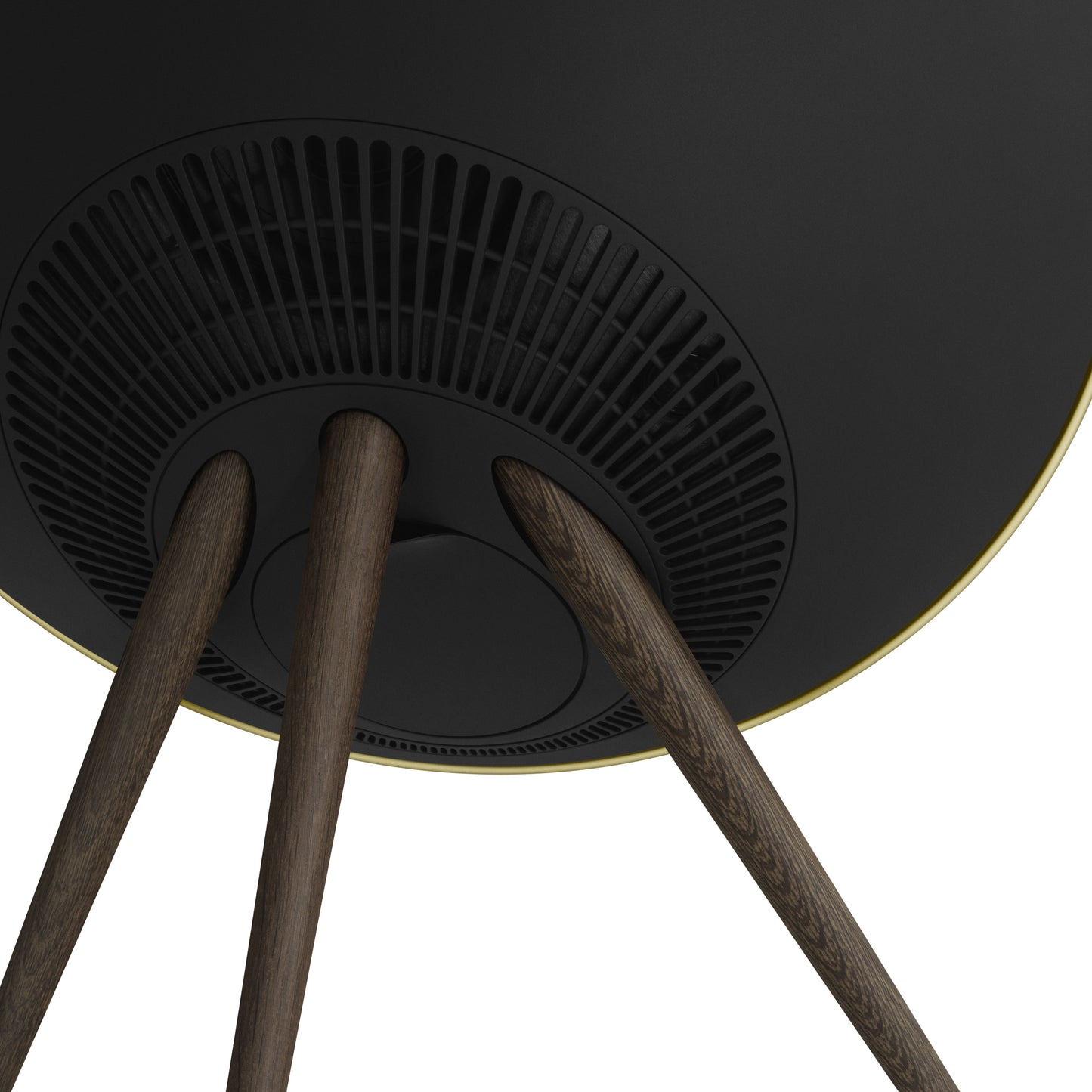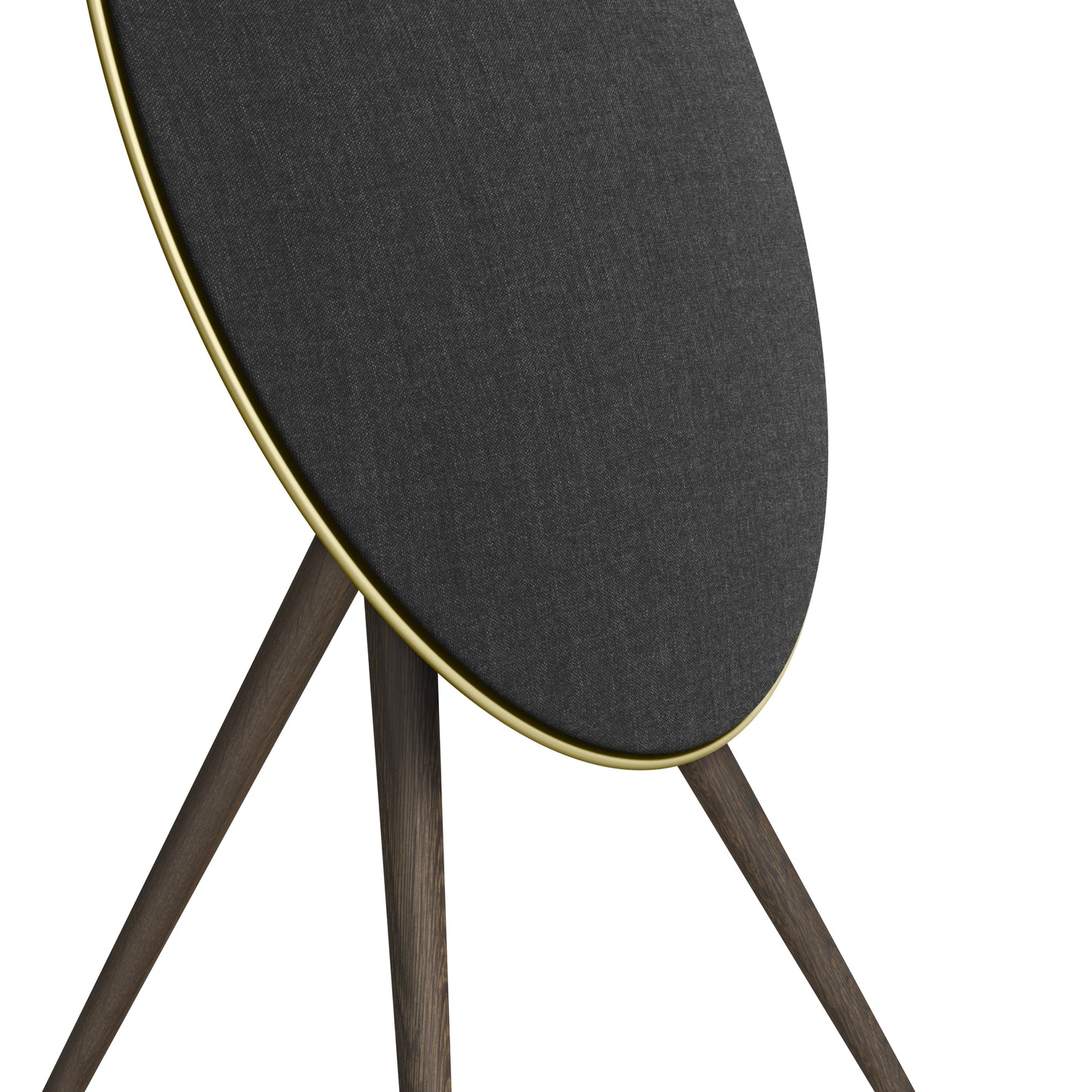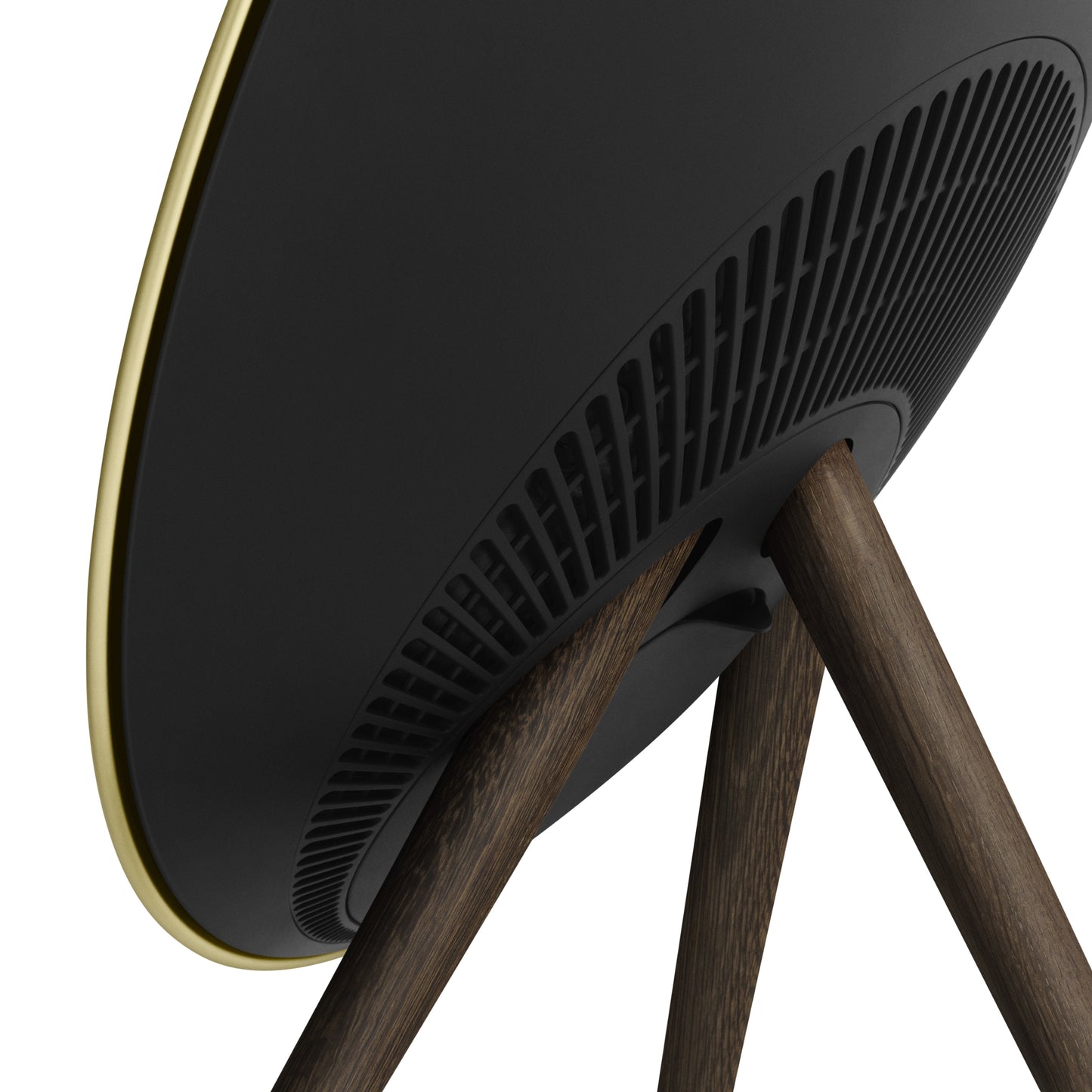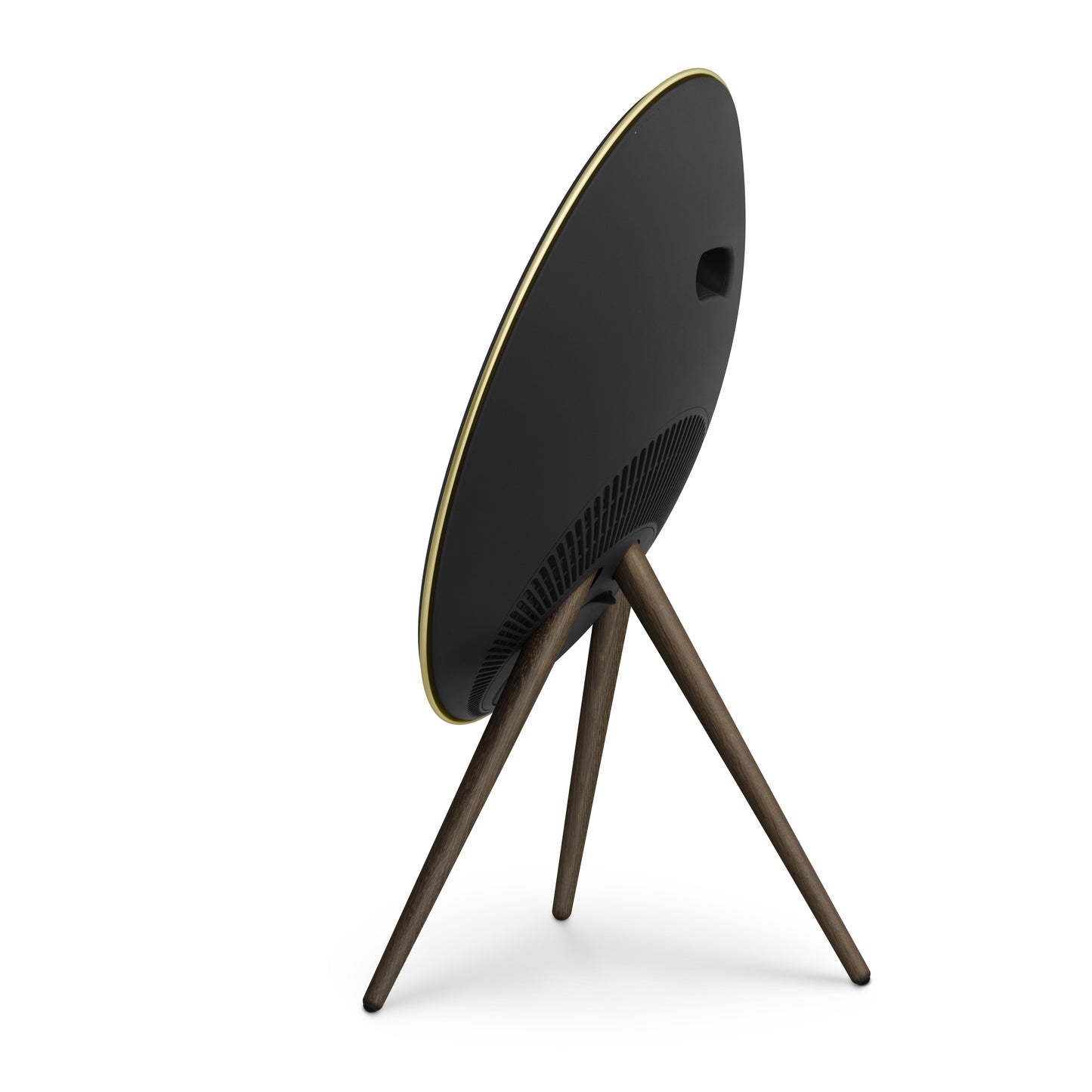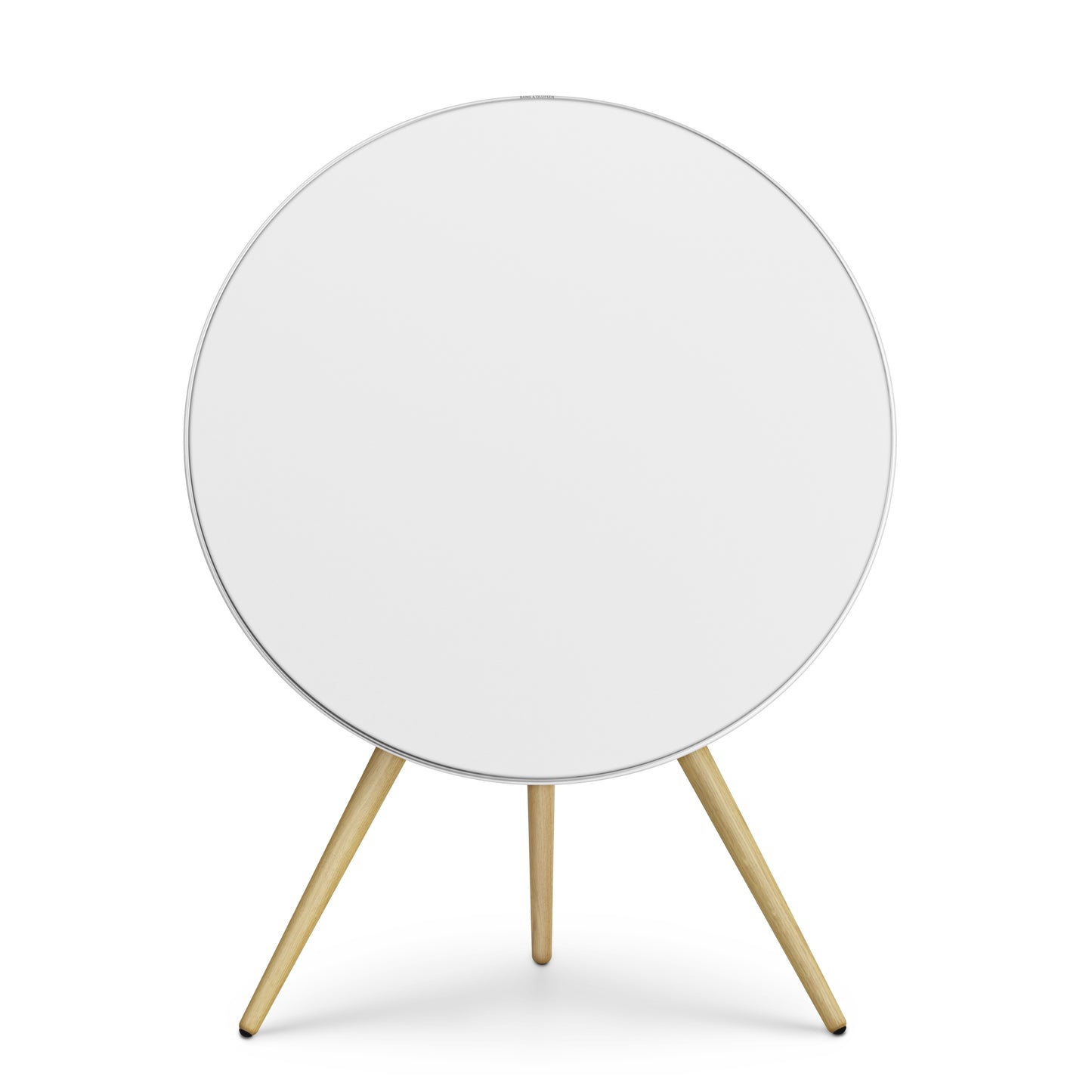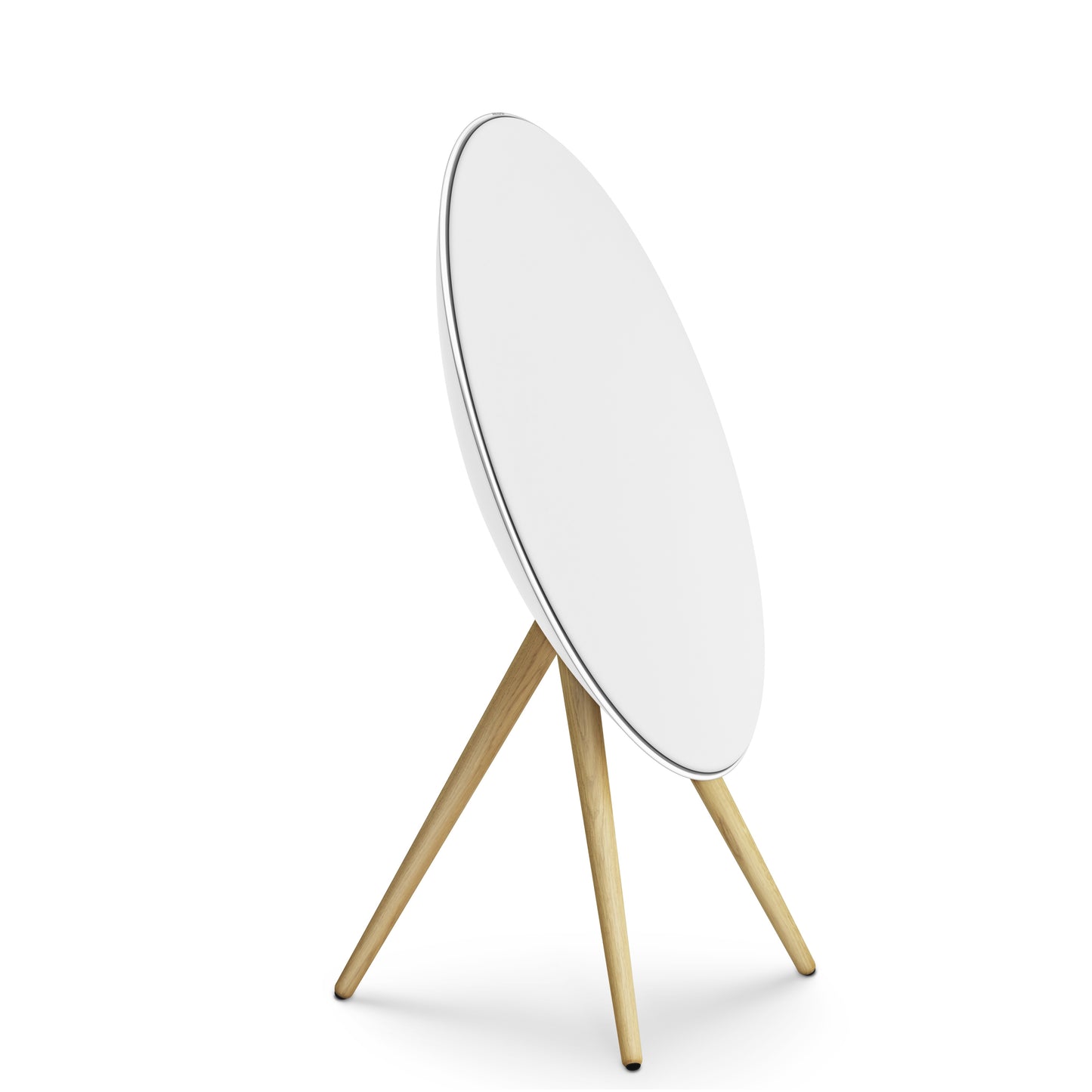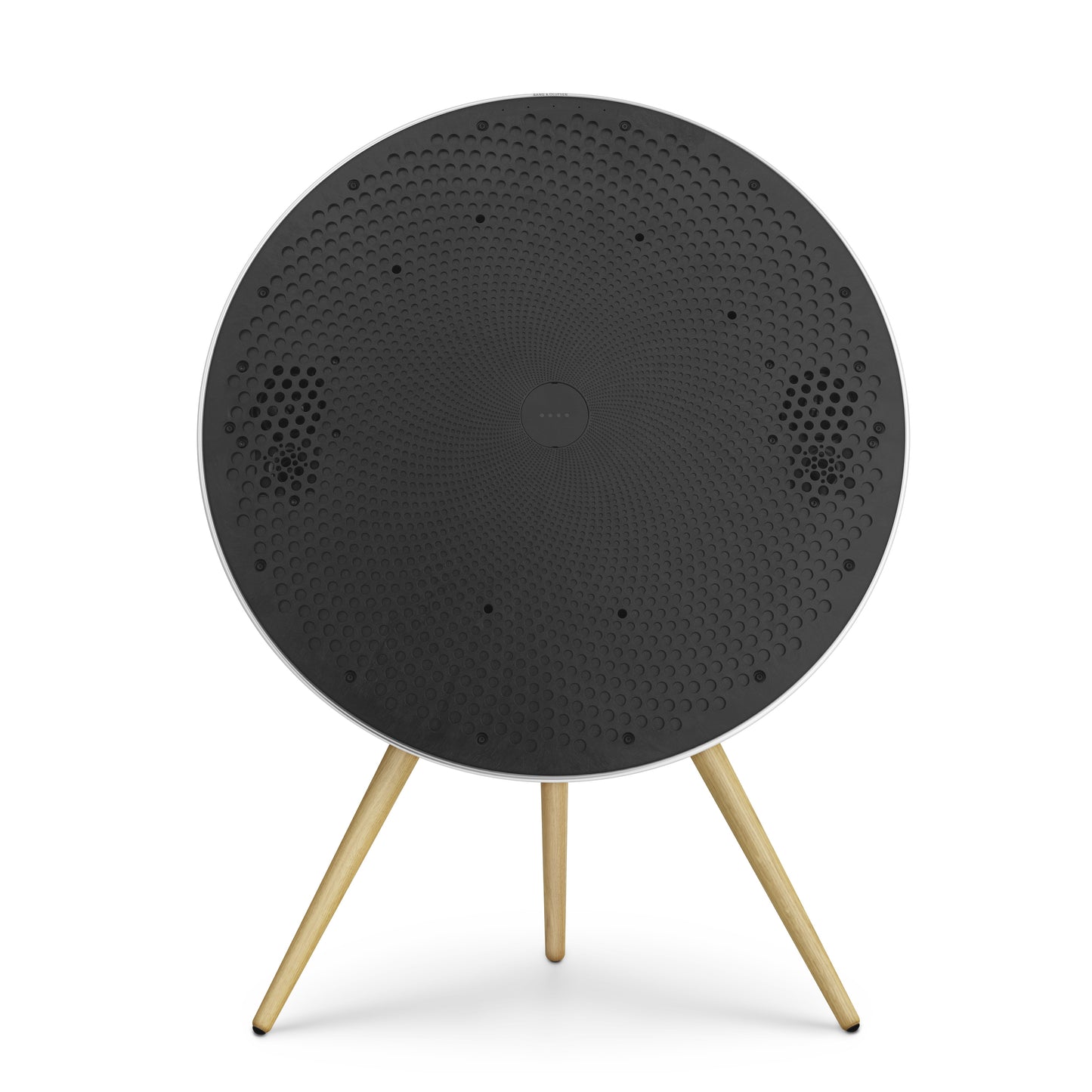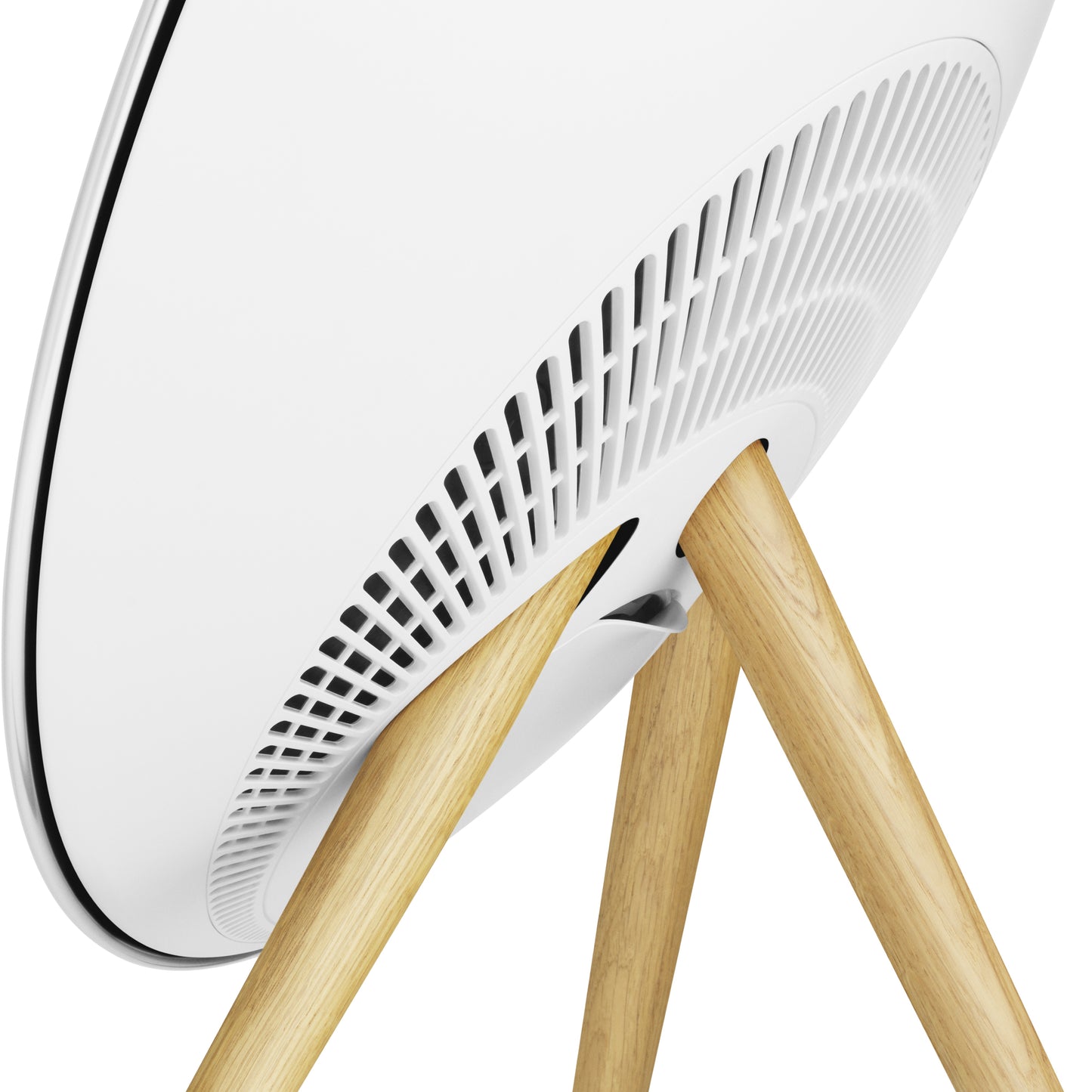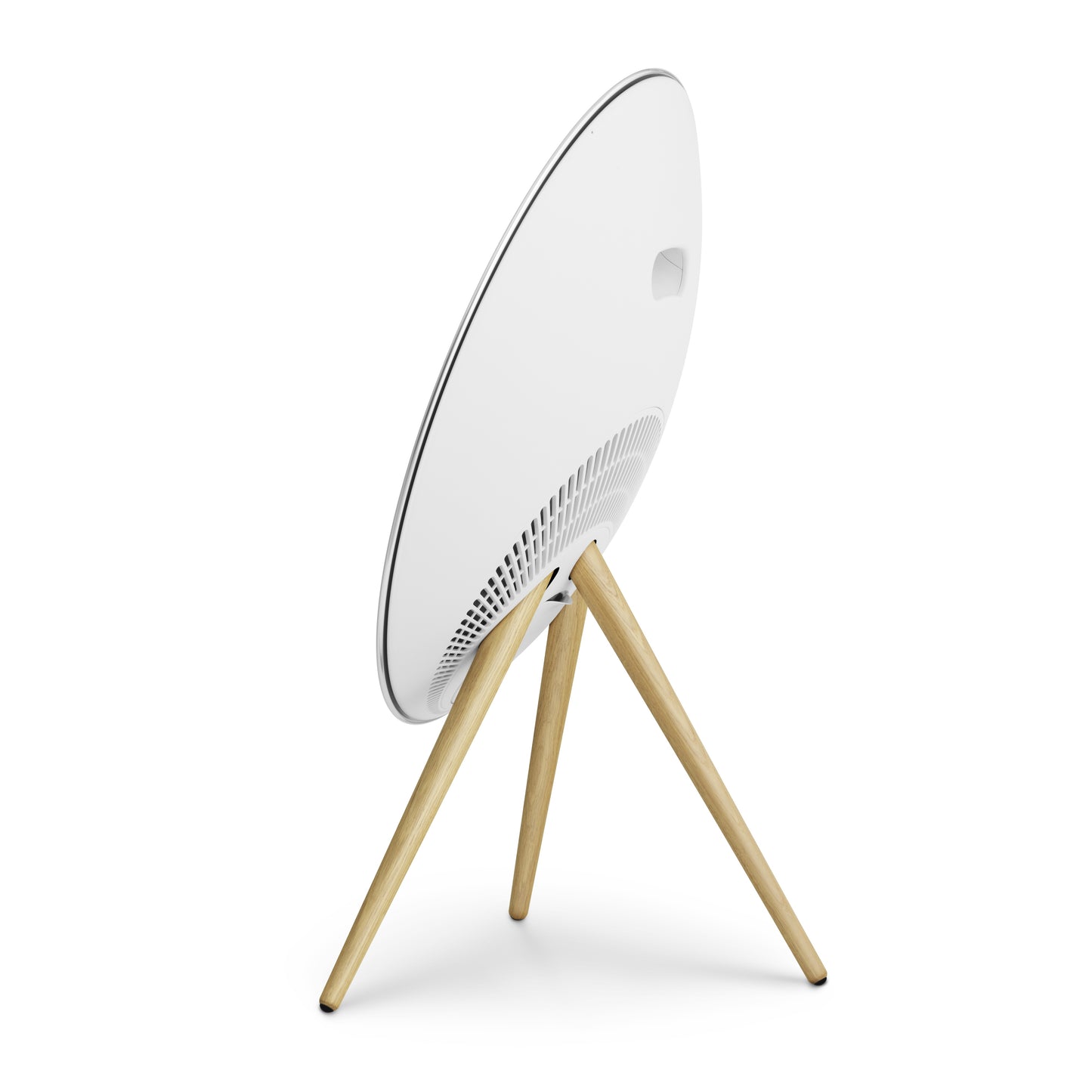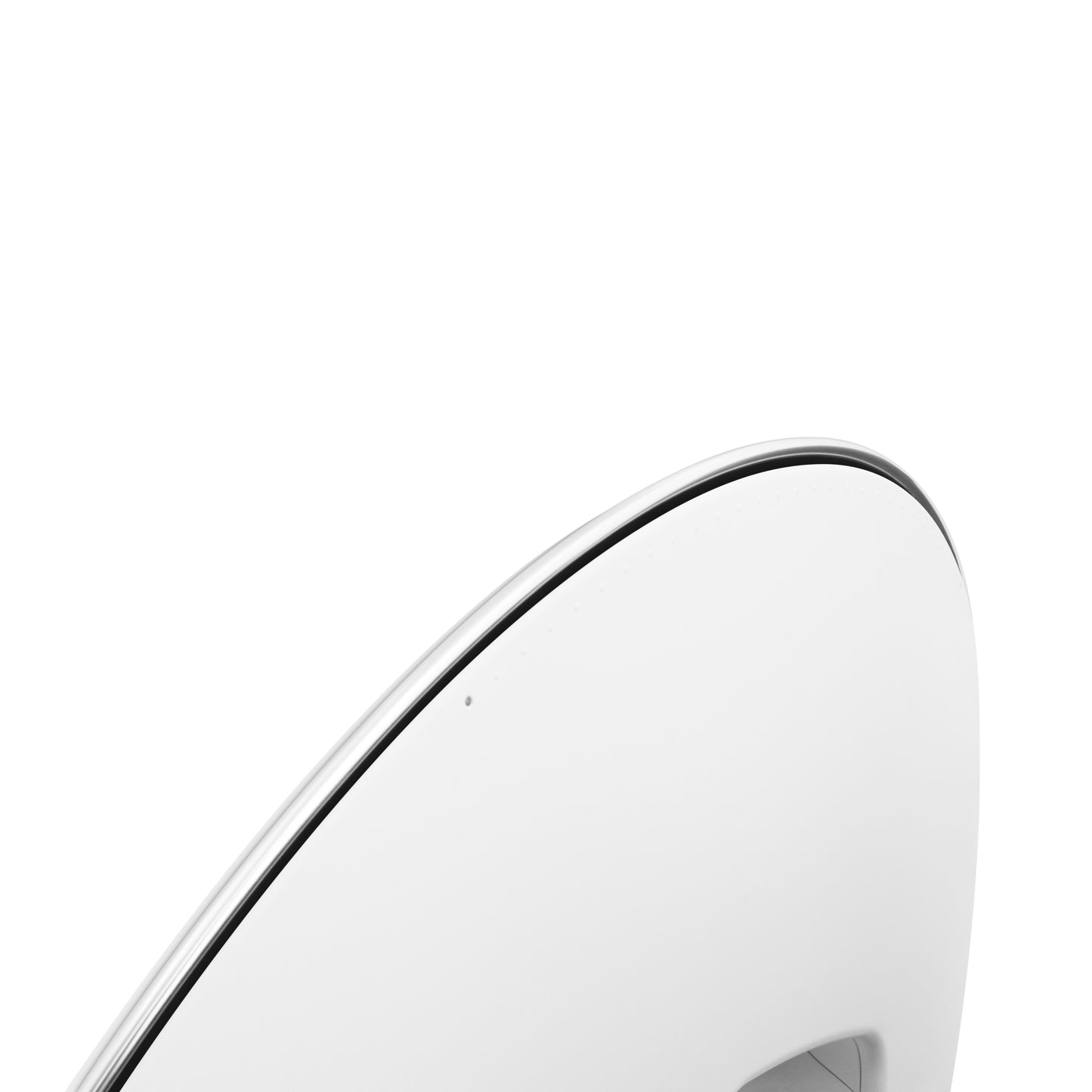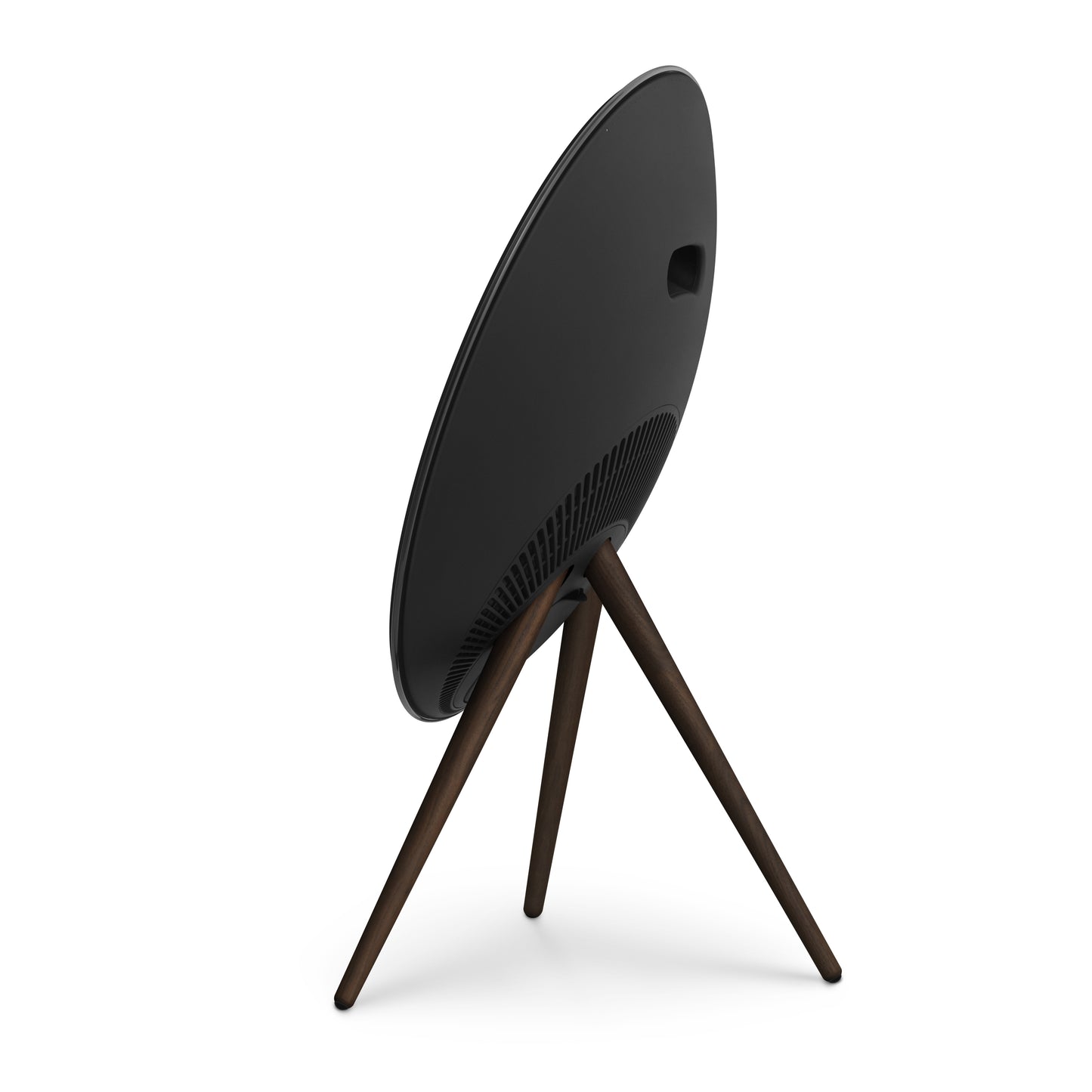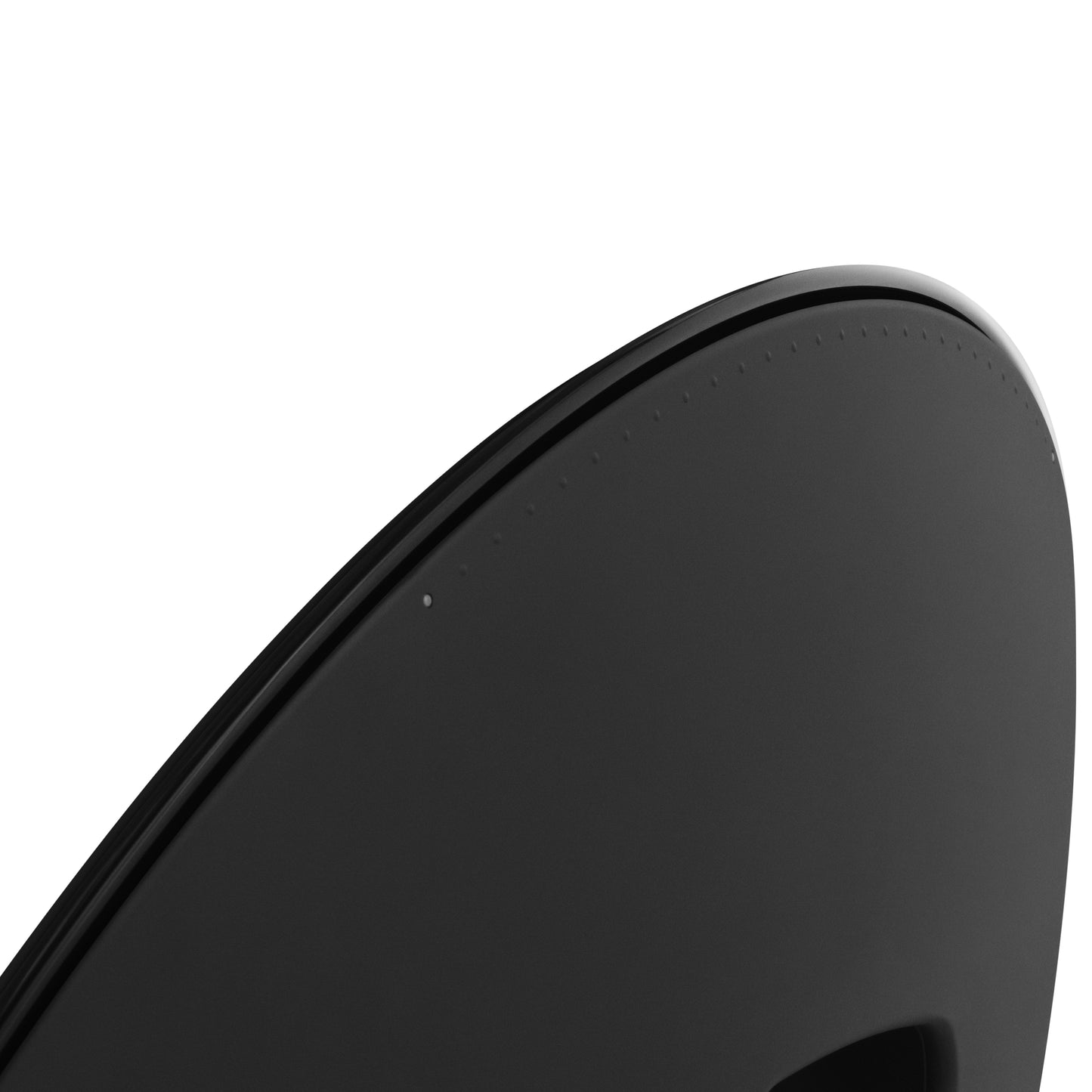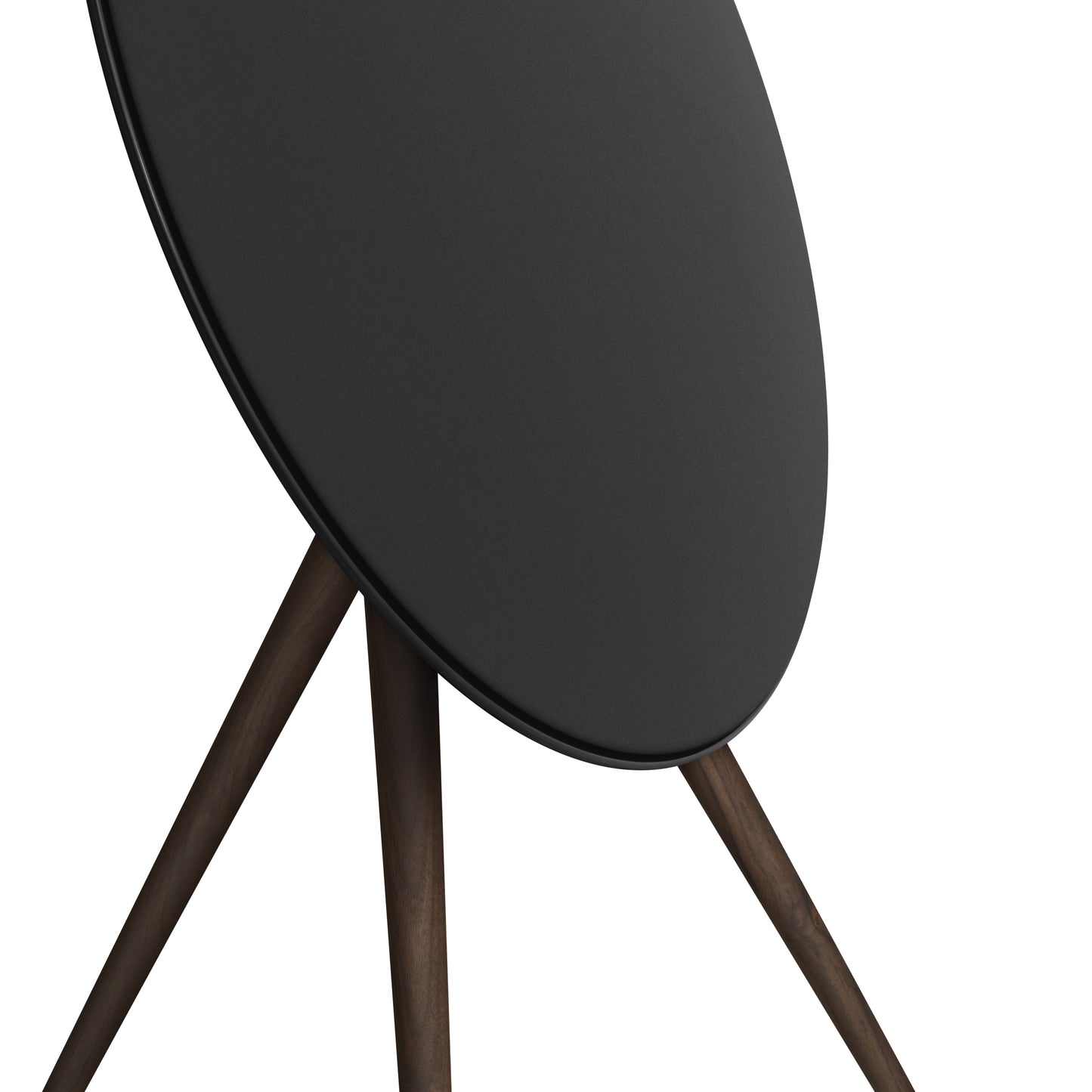 Room filling sound
The A9 fills every living space with a rich and room-filling sound. It creates an acoustic composition of pleasantly atmospheric listening moments and powerful sound experiences ideally distributed in the room. Thanks to the new Active Room Compensation, the sound performance is optimized based on the position of the speaker.
Multiple placement options
Designed to change with your lifestyle. You can slide the Beoplay A9 into a corner, place it anywhere in the room, or mount it on a wall using the optional wall mount. Of course, the built-in room-matching switch ensures the speaker always sounds as good as it looks wherever you put it.
Just the way you like it
Whatever your decor style, BeoPlay A9 blends in beautifully or stands out convincingly - you decide. If you want to change the décor, you can create your own look with a variety of fabric covers and wooden legs. If you want to change your decor, you can easily change its look with a cover designed by the world's leading textile manufacturer Kvadrat or with legs made of a natural wood of a different type and color. The collaboration between Bang & Olufsen and Kvadrat has produced a range of beautiful covers made of wool-blend fabric, which provide acoustic transparency and an impressive look.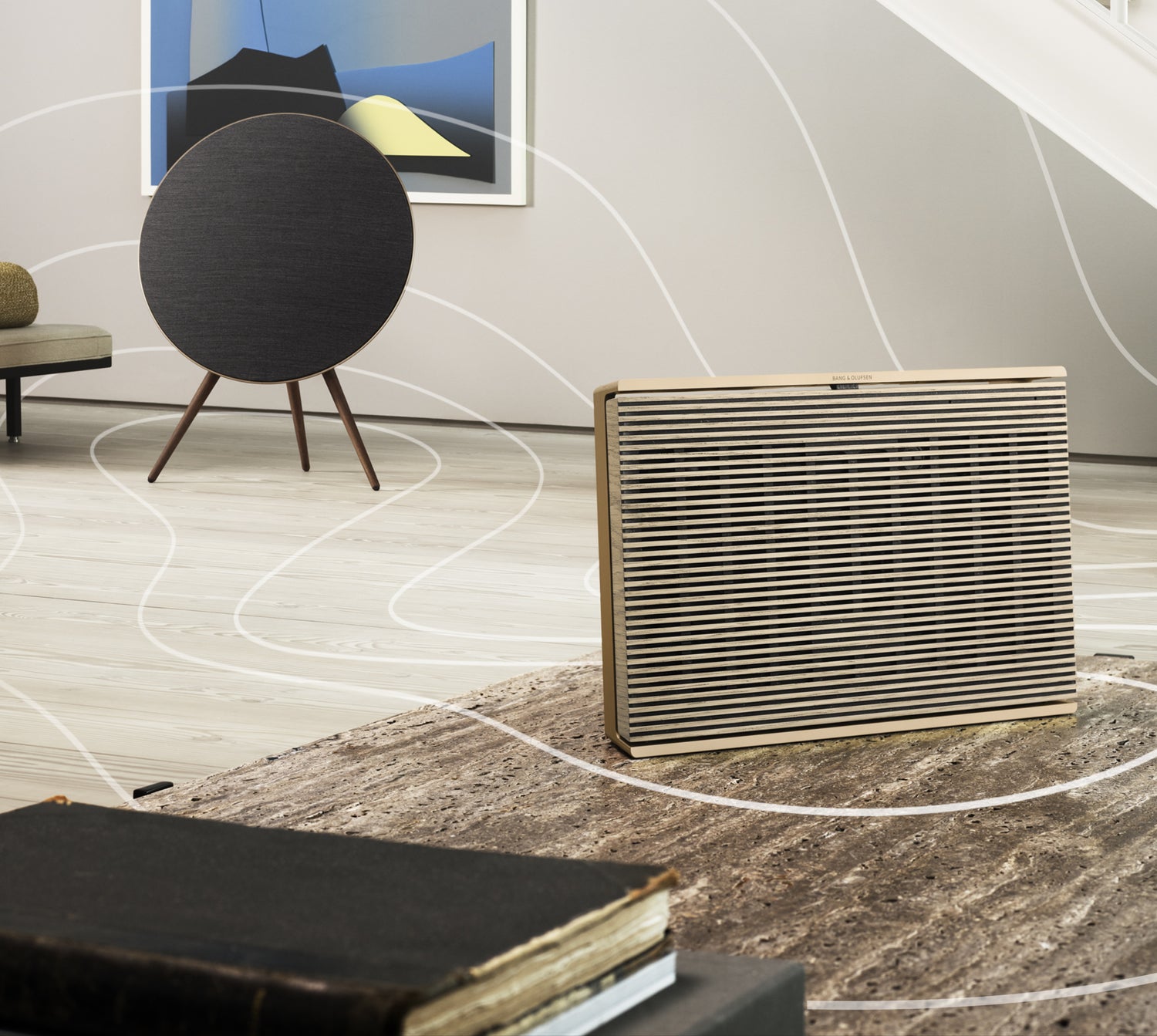 Stepless control
The A9 allows you to control the music volume in smooth interaction by gently moving your hand across the surface. With a simple tap, you can skip to the next and previous tracks or play/stop your music.
Full connectivity.
Connect the A9 to your favorite streaming service to experience great sound in your home. Fill any room with music by connecting your wireless speakers to create a multi-room experience. The A9 supports Chromecast built-in, AirPlay 2, and Bluetooth.
Easy configuration.
Like BeoPlay A9 MKII, the 4th generation is equipped with Wireless Access Connection (WAC). This feature allows iOS users to wirelessly send their iOS device's network settings (iOS 7.0 or later) to BeoPlay A9. When you press "WAC", the BeoPlay A9 will appear on your mobile device and you will be prompted to allow the connection. This is a very simple and quick way to transfer the network settings, allowing you to connect your BeoPlay A9 to your home network in this way. Connect Beoplay A9 to your favorite streaming services for great sounds in your home. Fill any room with music by connecting your wireless speakers and create a multi-room experience. The Beoplay A9 supports Chromecast™ built-in, AirPlay 2, Beolink Multiroom and Bluetooth.
Like a piece of furniture
The design
The days of hiding your stereo are over. Der Beoplay A9 wurde wie ein hochwertiges Möbelstück entworfen und hergestellt – mit größter Liebe zum Detail und aus sorgfältig ausgewählten Materialien. Das Ergebnis ist ein charakteristisches Stück Audiodesign, das überall eine gute Figur macht.
The Designer
The A9's design comes from award-winning Danish designer Øivind Slaatto, who was inspired by the simplicity of the circular shape and its relationship to how sound spreads out like waves in a circle. Das Design des Beoplay A9 basiert auf der Idee, das physische Design auf ein Minimum zu reduzieren, und kehrt zur Grundform des Kreises ohne störende Elemente zurück. Er ist unkompliziert und praktisch, hebt sich hervor und fügt sich gleichzeitig perfekt ein. Durch die Verwendung von Grundmaterialien wie Stoff und Holz, die leicht ausgewechselt werden können, sowie einer einfachen Geometrie wie dem Kreis, passt der A9 ideal in Ihr Zuhause.
Fibonacci pattern
The front is made of a perforated polymer outer shell in the famous Fibonacci pattern, which is widely used in nature. Das Muster ahmt die Wachstumsmuster lebender Organismen nach und steht für die Evolution des Lebens, genau wie das authentische Musikerlebnis, das der A9 bieten kann. The pattern also hides the holes necessary for acoustic transparency.
Beoplay A9 with Google Assistant.
Now you can listen to music, find song information, and change the volume in your home with voice commands. Plan deinen Tag, stell deine Erinnerungen ein und steuere deine intelligenten Geräte per Kommando.
Mit Google Assistant können Sie Musik, Podcasts und Radiosendungen mit nichts als Ihrer Stimme abspielen und steuern. Außerdem erhalten Sie, mit Ihrer Einwilligung, Hilfe bei Dingen wie dem Wetterbericht, der Ortszeit oder Ihrer Tagesplanung. Steuern Sie Ihre Smart-Home-Geräte und andere Bang & Olufsen-Lautsprecher, ohne Ihre Hände benutzen zu müssen. Just say, "Ok Google" to get started.
*Google Assistant is only available in certain countries and languages.
*Google is a trademark of Google LLC.
Sounds better together
The Beoplay A9 is part of Connected Speakers, an easy and seamless way to stream music throughout your home via Chromecast or Airplay. Enjoy an immersive listening experience anywhere in your home with Bang & Olufsen. Simple, seamless, stunning. Bang & Olufsen Connected Speakers let you expand your existing system or set up a new one. Compatible with any speaker that supports Chromecast™ or AirPlay 2.
Regular price

From €1.299,00 EUR

Regular price

€1.499,00 EUR

Sale price

From €1.299,00 EUR

Unit price

per

Regular price

From €1.990,00 EUR

Regular price

€2.799,00 EUR

Sale price

From €1.990,00 EUR

Unit price

per

Regular price

From €2.800,00 EUR

Regular price

€2.899,00 EUR

Sale price

From €2.800,00 EUR

Unit price

per